Discovering your next favorite read isn't the easiest task. You can sift through every single list online, tap into your BFFs favorites, or even join a book club. But I've found the best way to find new, enticing books is actually way easier than that: look for recommendations based on the stories you already love. After a summer full of reading and Netflix-bingeing, we've got quite the list of favorites at our fingertips. Loved these shows or movies? Here's your next favorite book.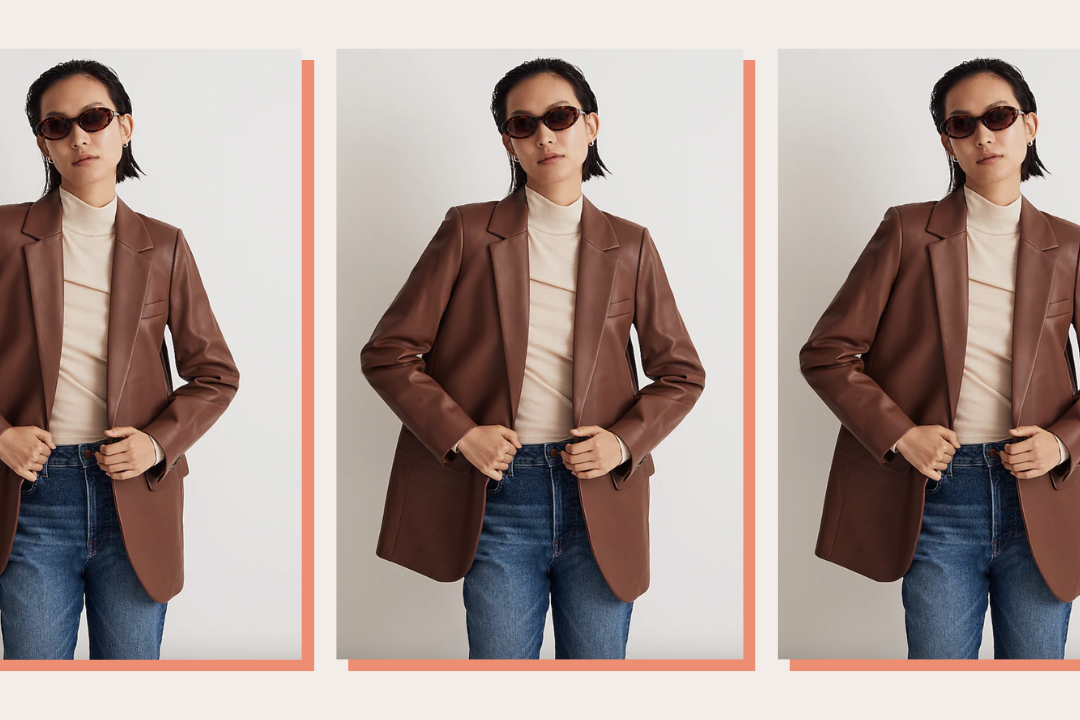 time for your fall wardrobe update!
If you loved The Haunting of Hill House…
Riley Sager
If you loved the creepy factor of "Haunting of Hill House" on Netflix, you'll love Riley Sager's newest book. Maggie's family fled their house 25 years ago, and her father made a fortune off of writing a book about how it was haunted. Once he dies, she inherits the house and decides to move in to fix it up to sell, only to discover that maybe her dad wasn't lying after all. Meanwhile, the book goes back and forth between Maggie's present day with the book her dad wrote. The entire book, I was wondering if there was a paranormal element to the story of the house or if it was something more, and I was truly shocked by the ending. The setting and descriptions of this book are very spooky, so don't hesitate to add this to your list of must-reads this fall.
If you loved Bridget Jones's Diary…
Candice Carty-Williams
Those who love the witty, relatability of Bridget Jones's Diary will feel a lot toward Queenie. Queenie, a 25-year-old Jamaican British woman, works at a national newspaper and constantly compares herself to her white peers and is coping with a breakup with her long-term white boyfriend. The book follows her as she looks for love (generally in the wrong places and with the wrong people) and determines her self-worth.
If you loved Buffy the Vampire Slayer…
Grady Hendrix
This book has been on my to-be-read for months because the plot is totally up my alley as a vampire-lover (anyone who isn't Team Edward … love yourself). Set in the '90s, a group of women in the suburbs of Charleston create a book club to talk all things true-crime, suspense, and thriller. So when a new, mysterious person joins their community, they have suspicions he's a killer; think Ted Bundy. I could also see fans of "Twilight" loving this because, you know, vampires, or even "Steel Magnolias" fans for the witty, fun group of women.
If you loved Get Out…
Alyssa Cole
My first thought when I read the plot of this book was "Get Out," the psychological horror/thriller by Jordan Peele that took the world by storm in 2018. This read, coming out in September 2020, is essentially a thrilling and suspenseful discussion on gentrification. Sydney's lived in Brooklyn her whole life, but her area seems to be changing drastically, with new condos popping up every day and her Black neighbors being pushed out of their homes. She channels her anger into developing a neighborhood tour with the help of her new neighbor, Theo, and discovers that something more sinister could be going on in her neighborhood. Thriller fans looking for something with a little extra commentary should put this on their TBRs ASAP.
If you loved Parasite…
Vivek Shraya
After I watched "Parasite," I was a new woman. There is Beth Before "Parasite" and Beth After "Parasite." I loved the social commentary all wrapped into a suspense/thriller/comedy/drama. It had the makings of basically every good story, as does Vivek Shraya's "The Subtweet." Internet-famous artist Rukmini covers Neela Devaki's song, and the two form a deep friendship. But as Rukmini's career grows and Neela's falls, a single Tweet has the power to implode their entire friendship and put them at the center of an Internet outburst. Written by Indian, trans, Canadian musician Vivek Shraya, the story was created like a TV show, so the dialogue and relatability is incredible.
If you loved Desperate Housewives…
Kimberly McCreight
Although many love "Desperate Housewives" for the drama and the comedy, no one can deny that the yearly mystery on Wisteria Lane is the best part of the series. If you love that aspect of the show, you'll love the mysterious, crime/thriller "A Good Marriage." A lawyer gets a phone call from her old friend who needs her help: his wife was found dead, and he's the primary suspect. Through the investigation, she learns the truth about their marriage and how it wasn't what it seemed, and questions whether a marriage full of secrets can be saved.
If you loved The Chilling Adventures of Sabrina…
Isabel Sterling
If you're sad about "The Chilling Adventures of Sabrina" being cancelled, this book will give you all those vibes. Hannah is a queer Elemental witch in Salem, Massachusetts just trying to get through getting over her ex-girlfriend (fellow witch), working at a crystal shop, and hanging out with her BFF. You know, the typical YA novel. But everything changes when a blood ritual interrupts the end-of-school bonfire, and Hannah is forced to team up with her ex to convince the coven it's the work of a deadly witch. Meanwhile, Hannah meets Morgan, a cute new girl in town. It's everything you could ask for in a witchy, YA romance.
If you loved Little Fires Everywhere…
Brit Bennett
For fans of the suburban drama filled with social commentary, "The Vanishing Half" will be your next favorite read. It follows two twin sisters through their lives, from childhood until their children are adults. They live in a small Black town in the South that is known for being very fair-skinned. One sister moves north and meets a dark-skin Black man and has a dark-skin Black daughter; the other moves to California to marry a white man and pretends to be white. The story follows them through their secrets and how their bond as sisters held true even years later.