We all want to save more money. But many of us feel maxed out with little opportunity for that to happen.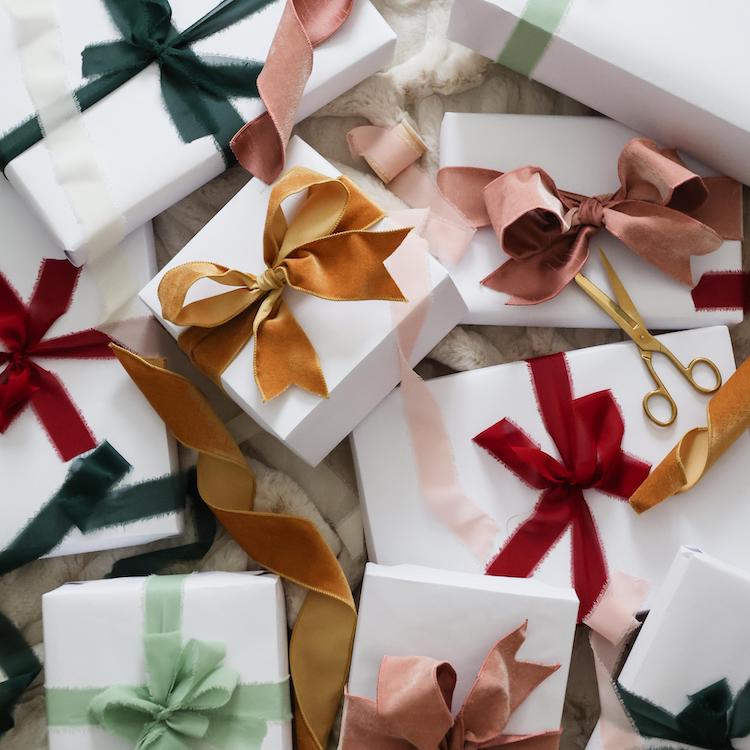 the perfect gifts for everyone—and we mean everyone—on your list
The good news is we're not about to dole out the age-old advice of cutting coupons or advising to "stop getting $5 lattes every day" (even though that's technically not bad advice). There's one simple money mistake you're probably making – we were all guilty of it – and if you give yourself an hour or two you can probably fix it.
So what is this mysterious money mistake you're probably making?!
PAYING FOR THINGS YOU SHOULDN'T BE.
We are talking about going through your monthly bills with a fine-toothed comb, seeing what can be cut, and more importantly – searching for lower rate opportunities that exist… because they are out there.
We asked three Everygirl editors to do exactly this and share what they learned and how they ended up saving money each month. Pause for shock – they all discovered something. And their savings accounts thank them. We're guessing at least one of these could help you, too!
1. Only pay insurance on the miles you drive
Alaina Kaczmarski, cofounder: Yes. This. What a brilliant idea.
After my husband I got married last year, we sat down and took a long hard look at our finances. Set a monthly budget. Decided on savings goals and a plan for how to achieve them. With budgeting comes tracking monthly expenses and income… fixed and variable, what is coming in and what's going out. In doing this, we discovered a few things. Notably: he couldn't believe what I was spending on car insurance for my little ole' Corolla. Especially considering how few miles I put on it. I believe it was just shy of $100 a month. He immediately said, "I'm getting us cheaper insurance."
Accustomed and numb to that fixed amount flying out of my bank account every month, I simply replied, "Sure, if you can find it cheaper."
I didn't actually know what I was talking about. I had just stuck with the insurance my parents helped me find over a decade ago – likely whoever they worked with – and had left it at that, never really questioning it. Bad bad bad money management, Alaina.
A day later, Dan presents me with Metromile. It's an app where you pay for the miles you drive on top of a monthly base rate (ours is $30/month base but it varies on a few factors). Incredulous, I insisted we drove enough monthly that we'd end up spending more than my current plan.
Well, wrong again, Alaina. Both for me and probably most of you. According to Metromile, 65% of Americans actually drive less than 12,000 miles a year, making their plan worthwhile. We've been signed up since July last year and we've never once spent more than the $90-some amount I was spending before. Most months we pay around $50-60 in car insurance. On months we visit family in Michigan or have frequent trips out to the suburbs, it's a little more… maybe reaching into the $80 range but that's rare.
The plan comes with a device you insert into your car and that GPS tracks your trips and miles, and charges accordingly. Bonus money saver: we street park our car here in Chicago and every month there is street cleaning when we're required to park elsewhere than in our permit spot so the machines can come through. Often times we forget. Because of the GPS tracker in our Metromile device, we get an alert that our car needs to be moved–saving us even more from unwanted tickets!
Winning all around. Highly recommend. Note: Per-mile insurance through Metromile is currently available in California, Illinois, Pennsylvania, Washington, Virginia, Oregon and New Jersey. Drivers in other states can add themselves to a waitlist for an emailed notification of availability. More states are planned for 2018. Waitlist here: https://bit.ly/2Fgl7eW
2. Break up with cable in favor of less expensive online alternatives
Allyson Fulcher, managing editor: 5 years ago my roommate and I agreed to cut our cable subscription. I would love to say that we had evolved into newspaper-only hipsters but in actuality, she wasn't using it and I didn't want to pay for it completely by myself. I said goodbye to my DVR (and weekly episodes of the housewives) and entered a world with no cable. Six months after that, I sold my TV because SHOCKING TWIST life went on and I didn't miss watching tv. Now, years later I have a tv in my living room but to the shock of many, no cable. We have a few online subscriptions through our Roku, so I can selectively decide what tv I want to watch and pay for.
If there's a show on that I can't get access to (like the scripted Waco series—watch it immediately), I check the price on Amazon tv and weigh whether or not it's worth it. If I really feel like spending $14.95, I buy it. And when I watch, I make sure to put my phone away and fully focus on what I've paid for. But more often than not, I skip right over the latest craze and my life is no less complete watching what I can on Hulu and Netflix. Our cable bill is currently $25 and my fiancé and I split it – as opposed to other couples I know with complete tv packages that cost around $150. I'd much rather have $125 to spend on face masks and wine… or basically anything else. Give it a try and if you can make it two months, you won't miss it.
3. Remember to cut the auto-renewal subscriptions
Kelly Etz, associate editor: Have you ever done a free trial, made a mental note to cancel after 7 days, or 14 days, or a month, and then… completely and totally forgotten about it? OF COURSE YOU HAVE. It makes total sense at the time, like "oh, all I have to do is enter my credit card details and I can have this for FREE? Well la di dah di dah, here we go." And then four months later you brush away a stray thought, "did I ever cancel that thingamabob? Probably."
Well guess what. You didn't cancel. And you've been racking up the monthly charges for that gym membership, that subscription video service, that extra storage, etc. etc. ever since. Scary, because how often are you actually using all that stuff? If you're anything like me, literally never.
I decided to take a hard look at my finances this year (*shudder*) and realized I should probably figure out how many subscription services I have, so that I could figure out how to go about canceling them all (*even bigger shudder*). Lucky for us, we live in the age of apps, and boy, is there an app(s) for this. My preferred app is Trim, which links straight to your bank account and analyzes all your monthly subscriptions, plus your spending and transactions. Not only is it amazing to see all your monthly subscriptions in one place, it can also cancel any you don't want for you — and also negotiate your internet bill to save you money, um MAGIC. You'll be surprised how much you can save with just a few clicks. Life-changing, trust me.
4. Evaluate your spending and manually track every transaction.
Allyson Fulcher, managing editor: Growing up, when my parents taught us about finances it all started with a stack of checks and a check register. We had to record each time we wrote a check and what our remaining account balance was because that was the only way to keep track of our money. Online banking, transfer apps, and text alerts have made the check register completely obsolete… but the practice of being accountable for every dollar you spend is quite frankly overlooked.
Last year I downloaded the app Every Dollar after a friend recommended it to me. Unlike Mint, you are responsible for logging each transaction and deciding which category of spending it goes in. You create the categories and bills to pay based off your own finances. Every dollar (get it?) from "pet expenses" to "electric bills" to "groceries" is accounted for. While it sounds like a pain, after just two weeks of recording my spending I realized how wrong I had been. I was under the impression that very little of my money was going to eating out—I work from home so it just makes sense, right? WRONG. What I assumed I was spending on food was less than half of what I was actually spending. The small $3 here and $7 here purchases added up to way more and I was really annoyed that so much extra money was being spent and I had NOTHING to show for it.
Over the next few months, I set goals for my spending categories and committed to writing down every transaction. By being accountable, I completely eliminated guilt and uncertainty in my finances. I knew I could eat out or spend $27 on fancy shampoo if I so pleased because I had budgeted room for purchases like this. My bills were taken care of, I didn't feel like I was on a strict budget, and I had money leftover at the end of the month to pay ahead on my student loans.
I realize it sounds daunting, but it's been the best change for my finances. Whether you download an app or use the cash in envelope method, I challenge you to make yourself accountable for all that debit card swiping.
This post was in partnership with Metromile, but all of the opinions within are those of The Everygirl editorial team.