"Anything can photograph well if it's styled well," says interiors and lifestyle photographer Andrea Kinnear. Turns out, for regular people like me, the styling is the hard part — and making our homes look like the ones we see on Pinterest isn't as easy as it looks. Thankfully, Andrea is all too eager to make us all feel that confident about our own homes — and to show off just how beautiful different houses can be. Here, Andrea shares details about becoming a photographer, her personal style, and her best tips for a photo-shoot worthy home.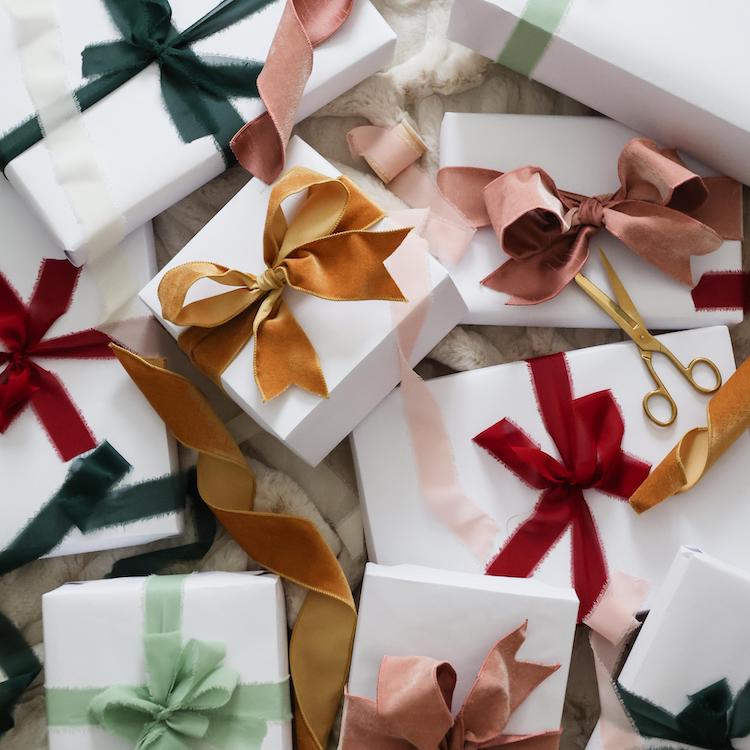 the perfect gifts for everyone—and we mean everyone—on your list
How did you first discover your passion for photography?
I discovered my passion for photography when I was around 13 years old. I remember wanting my own (film) camera for the longest time! I finally convinced my parents, and went to one of the oldest camera stores in Toronto (Canada) to pick out my camera — it was a Nikon. I took it everywhere, and really started off photographing a lot of nature and a ton of florals. I continued to dabble in it as a hobby, but I went to school for something completely different and had a 9-year career as a Behavioral Consultant. It was when I moved to Savannah GA, over 3 years ago that I decided to really focus on photography as a career and my passion was re-invigorated.

What was your photography training process like? What's your best advice for someone who also wants to get into photography?
I started on film and taught myself everything through trial and error. Digital cameras weren't a thing when I started. I think learning on film made the transition to digital a lot easier from a shooting perspective, but the editing was a learning curve. I spent a lot of time editing my images in different styles until I found exactly what I liked. Editing is one of the most complex components of photography.
When people tell me they want to get into photography, or ask me "how did you do it?" my answer is always something like this:
You have to head into it with a business-first mentality. That means really taking the time to get all the moving parts and people in line — you can't wing it. Secondly, niche market yourself. If there's an area you are really passionate about, start there. I knew I always wanted to support other businesses, so marketing myself to businesses/brands was really important to me. Lastly, understand that growth takes time. You have to work hard and hustling is a real thing.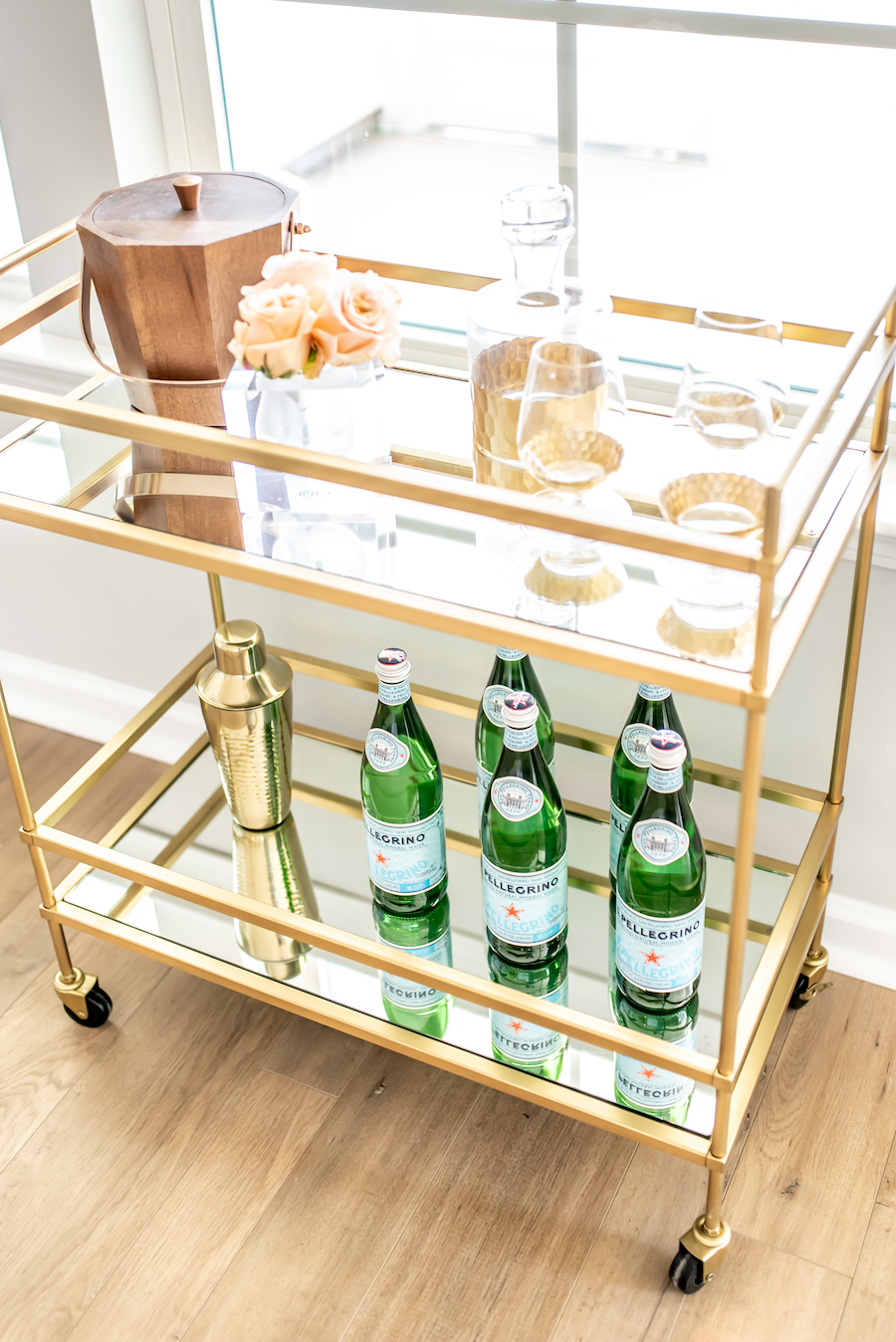 Shooting different subjects is a vastly different experience — something not many non-photographers understand. What's unique about shooting interiors?
You're so right! Interiors are vastly different from other types of photography. Something that is unique about interiors is how you capture the subject. For instance, shooting a horizontal wide-angle photo of the room has a very real estate feel to an image, whereas a vertical image with with non-wide angle lens often has a very editorial feel. You have to work with the designers and publications to understand the look they are envisioning when you are photographing a space.
I shoot more editorial, so my photographs are very different from those used to sell a home. I focus on aspects of design that are interesting, like intricate tile work in a foyer or a jaw-dropping fireplace. The other unique thing is that you have to style and re-arrange rooms often times differently than how they appear day-to-day — what looks good day-to-day may not translate well in photos. You have to know how pieces work at different depths in the photograph — for instance plants in the foreground versus background. Chairs that are normally facing into a table may be turned out for the photograph. There is a lot to consider, which makes each project creatively challenging. I love it!
What is it about photographing interiors that you love?
I've always been intrigued by interiors. When I think I love one space, I find another that is completely different, yet equally inspiring. Design and styling are something I would probably be doing if I wasn't a photographer, so photographing interiors gives me the best of both worlds! When I'm on set I do a lot of the styling alongside the designer, so that is an alluring aspect of the job for me. I also thoroughly enjoy working alongside and supporting other creatives, so when everyone is in the room — we really get to create magic.
What can everyone do to make their own space more photo-ready?
Declutter and shoot during good light! Oh, and fresh flowers or greenery ALWAYS enhance a space.


What pieces/colors/etc. photograph the best?
Honestly, everything can photograph well if it's styled well. I love bold pops of color, but it has to be balanced with neutrals. A white room is dreamy, but you also need points of interest to break it up. I'm equally into airy neutral rooms and super bold jewel tones.
Is there a certain type of bulb/wattage that photographs best (even just for our casual iPhone photos)? Even we non-photographers know — lighting is important!
Nothing beats natural light! So if you can, shoot outside or near a window. I predominantly photograph interiors with lights off. I know how to shoot in low light conditions and edit photos in post-processing to create the look I'm going for. If you have to use light, LED daylight bulbs are the best. If I need to shoot a powder room with no windows, there is a drastic difference between a regular bulb and an LED daylight bulb. A regular one will cast a yellow tint, and while I can edit that in post processing, for non-photographers it's easier to just change the bulb!
What's your best advice for making amateur home photos look more professional?
Similar to above, declutter, shoot when the light is good and add greenery/flowers! Another tip would be to make sure your space is clean and try moving furniture and accent pieces slightly to see how it translates in the photo. Freshen up items like pillows and blankets, and remember less is always more — style and then edit!

You occasionally shoot editorial family photos — what's special and unique about that process?
I do on occasion shoot portraits, which can definitely be a fun change of pace! I love working with children and nothing phases me because of my old career. I think my clients appreciate my relaxed demeanor and go-with-the-flow technique, which allows me to capture the most loving moments between families. Often people still want the typical family shot where everyone is looking, but it's the moments when parents are staring down at their children or when siblings are playing that turn out to be the ones they cherish. With interiors, I know what I'm going into and know the outcome, with lifestyle portrait sessions you really have to be prepared for anything and have the ability to adapt. That makes it unique, exciting, and rewarding.
What's one small change we could all make to take better photos of our homes and families — even with an iPhone?
Remember lighting. I know people say that all the time but it really is a game-changer for your photos. The edit setting in photos has a lot of options, so a simple tweak of a photo can make all the difference. You don't need any apps to filter your images — I use NONE on my iPhone photos, and there are some iPhone photos on my Instagram grid — you would never know! It's all about the LIGHT!!
photos of Andrea by Julie Livingston Photography