I've been a maid of honor twice. I've thrown two decently decadent bachelorette parties, and I've attempted, but ultimately failed, to bustle two gorgeous wedding gowns. My real talent shined when it came to writing two unforgettable maid of honor wedding toasts. As a professional wedding toast-writer, I know how to capture what's in your heart and wordsmith it into a speech that will get the audience to laugh and cry at just the right moments, while the bride feels the love well past the last dance.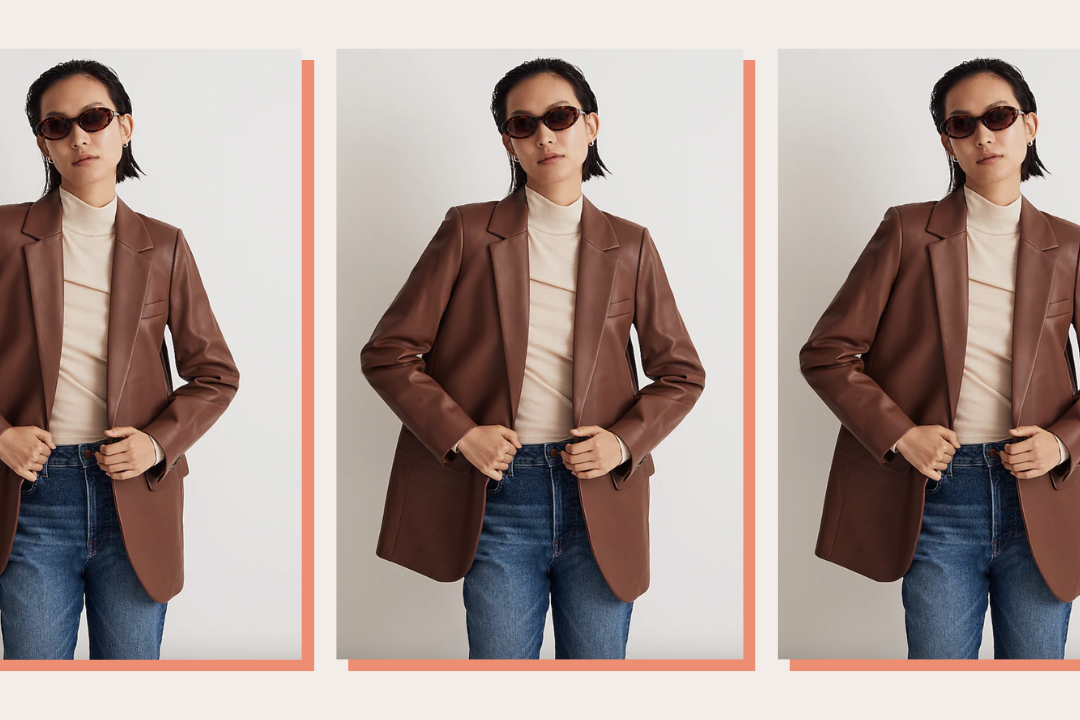 time for your fall wardrobe update!
With the holidays just around the corner, there's a good chance your best friend will become engaged sometime between Thanksgiving and Valentine's Day. Prepare yourself. For many MOHs, writing the toast is the most dreaded bridal party responsibility. I've created the STORY method to help remove this frantic worry from the process. This guide focuses on the elements of storytelling, which are key to making any toast an instant hit.
We love stories. We crave them. Good storytelling can win Oscars, and it can win over a reception hall full of wedding guests. The essential storytelling elements are the same whether you're speaking in front of Tom Hanks and Julia Roberts at the Dolby Theater or if you're wearing a dress that (I promise you) you'll never actually hem and totally wear again. Just follow these five steps, and you'll be on your way to writing the ultimate wedding toast.
Show, Don't Tell
We're wired for story, so don't just tell guests that your BFF is a supportive and dedicated friend — show them by telling a story. Share the time she waited at the finish line of your first marathon race with flowers in one hand and a slice of your favorite Papa Luigi's pizza in the other hand. Show qualities and emotions through specific anecdotes like this example to give life and color to your toast.
Tout the Bride and Groom
Most of your toast will consist of stories about the bride, but it's important to give a shout out to her other half. A great way to do this is to connect your love for the bride with his love for her. For example, if you always dreamed that your friend would be with a man who is as generous and thoughtful as she is, tell a story about when you witnessed her new husband display these qualities for her.
Open with your Connection
How do you know the bride? Kick off your toast with a brief introduction so the guests understand who you are and what your relationship is. This is about storytelling, so don't just say, "I'm Cassie's best friend." Have you been friends since you met at the playdough table in preschool? Did you share the same tiny dorm room at Ohio State together? Keep it concise but get specific.
Reel Them in with Captivating Detail
One of the keys to great storytelling is illustrating through details. Want to share how the bride is an amazing baker? Mention her famous dessert. Don't just say, "cookies." What kind of cookies? Perhaps, chocolate chip peanut cookies that could put Mrs. Fields to shame? This gives a stronger visual and is far more interesting to listen to. Remember, love is in the details.
You Need to Practice
If you're going to rock this toast, you must practice before you present live in front of 200 people. Try rehearsing with friends you trust to give honest feedback, or video record yourself. It may be hard to watch yourself on video, but it's better to catch those nervous ticks now than to see them later posted on Facebook forever. #MOHCan'tStopPacing
Have you given a MOH toast before? What's your best advice for hitting it out of the park?