Your 20s is for anything but settling — and no one knows this like Hannah Pobar. With her creative role as a designer and her passion as a photographer, she shows that taking a chance on yourself is the greatest choice you can make — and now has her own company, Home Studio List, to prove it.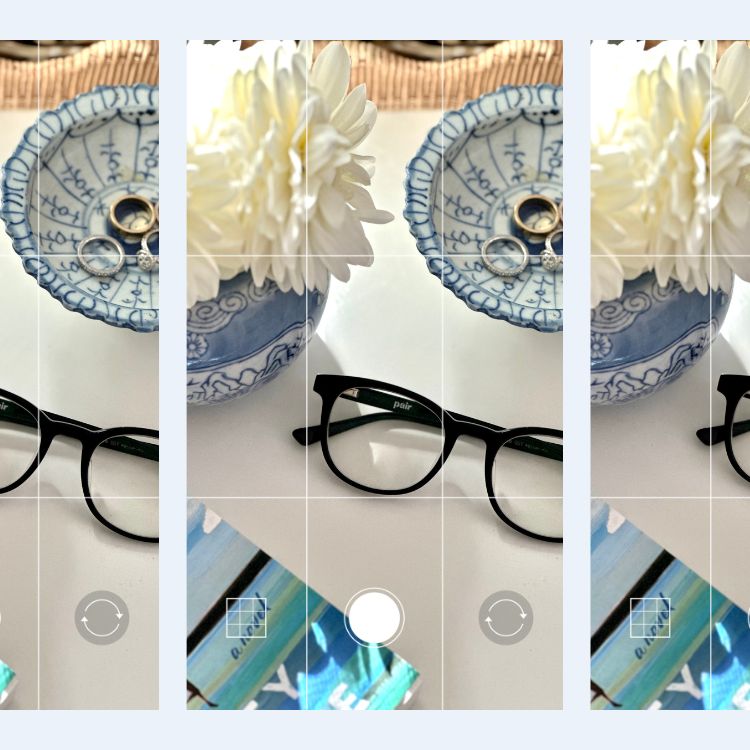 it's like getting three pairs in one
If her creative career isn't inspirational enough, her home also happens to be her office space and the aesthetic goal for all minimalists. From the typography posters beautifully hung on the walls to the vintage camera collection in the corner, Hannah lets us into her home that's full of white walls and natural light. Here, she tells us her experience living in the heart of San Francisco, her go-to places for home decor, and her favorite area in her studio.
Name: Hannah Pobar, Founder of Home Studio List
Age: 25
City: San Francisco
Rent or Own: Rent
Square Footage: 500 sq ft
Years Lived In: 2 years


What was your first job out of college and what was the most important lesson you learned from it?
I moved to San Francisco right after college for a job as a UI/UX designer at a retail e-commerce startup, Weddington Way. I had put myself through college as a wedding photographer. When I worked for myself, I was kind of a wanderer. I'd get all these ideas, but had a hard time tracking the progress, which was pretty frustrating. I was really interested in learning more about scaling ideas and running a more formal business, so I was excited to join a startup — and work in an industry I was already pretty familiar with!
Weddington Way is extremely customer focused and the users wants and needs are at the heart of every decision made. Adapting this mindset helped shift my thinking from things I thought were cool or interesting, and really more towards what would be functional, beneficial, and delightful to users. I learned formal testing procedures, and worked with amazing engineers to build features I could never, ever build on my own.
Did you always know you wanted to be on the career path of becoming a designer? What is your one piece of advice for anyone looking to join a creative industry?
I didn't! I always had an interest in design, but didn't know that was really an option for me. My interest in design came from my love of computers — I truly never really "learned" how to be a designer. I just started doing it. When I was 9 I began playing with HTML and CSS and have been making things ever since. In college, I studied data science and analytics… so nearly the opposite of a creative career path!
I'm really grateful for the opportunity to work in design. As a designer at a small, cross-functional team startup, you work with all areas of the business very closely. The ability to have an impact, at a young age, or just without a lot of experience initially, was something I was seeking and definitely found.
My best advice for someone looking to join a creative industry is to find a mentor. I would have never made it to San Francisco without support and mentorship from others. If you network with someone who totally inspires you, don't be afraid to ask them to be your mentor! I personally love being able to pay it forward and help people connect when I can.

As a designer with a love for photography, how do you remain inspired?
After moving to San Francisco, I decided to focus on design. Leaving photography professionally kind of took a chunk of my personal identity with it, and I was pretty uninspired to shoot honestly. I think sometimes you need a little break to just work on something fun and learn something new.
I love getting older and realizing the depths of my understanding — especially when it comes to experiences from different projects. I can see what connects, how I can knit together experiences, and how to apply them to new ideas. Everything just gets more and more fascinating the more I work.
I don't shoot much anymore, just sometimes to complement my startup work. Although lately, I will say I have been super into disposable cameras. I love the charm, character, and constraint of them. Plus, I love displaying the little stacks of prints throughout my house!
Through these roles, you eventually founded your own startup, Home Studio. Tell us what pushed you to take that leap and the greatest challenge you faced when doing it.
I actually started my company, Home Studio, in this apartment! Home Studio is a platform of styled homes + curated spaces available to rent hourly for photo shoots and creative productions. 
The greatest challenge I've experienced has been the tension of balancing the day-to-day responsibilities and being thoughtful about laying the foundation for future growth. With a small company, everything you do matters, but everything you don't do also matters.
I've never really been one to set "goals" per say, I've kinda been more of an "I'll try this and see how it goes" kind of girl. But by thoughtfully digging into the data, I've been able to define metrics for what success looks like three months, six months, and one year out. I use these goals to ruthlessly prioritize and focus on a few things that will have a meaningful impact on the business, which keeps me from spinning my wheels and doing random things!
What is the purpose of Home Studio and what audience of customers would benefit from it?
With my background in photography, I know first hand how challenging it can be to find unique photoshoot locations. All of the Home Studio spaces are vetted by the best local creatives, and ranked by their natural light score (our average is A+) — a very important detail for creative productions! Our handpicked community of hosts enjoy working with trendy brands and earn money on each rental of their space.
We are currently in beta in San Francisco, Los Angeles, and Denver with plans to pop up all over the country. Home Studio is invitation only, you can request one at homestudiolist.com!
Right now we are working with some amazing brands like HGTV, Artifact Uprising, Rocksbox, and more! The platform is perfect for creatives of all kinds though: photographers, producers, stylists, bloggers, influencers, and content creators.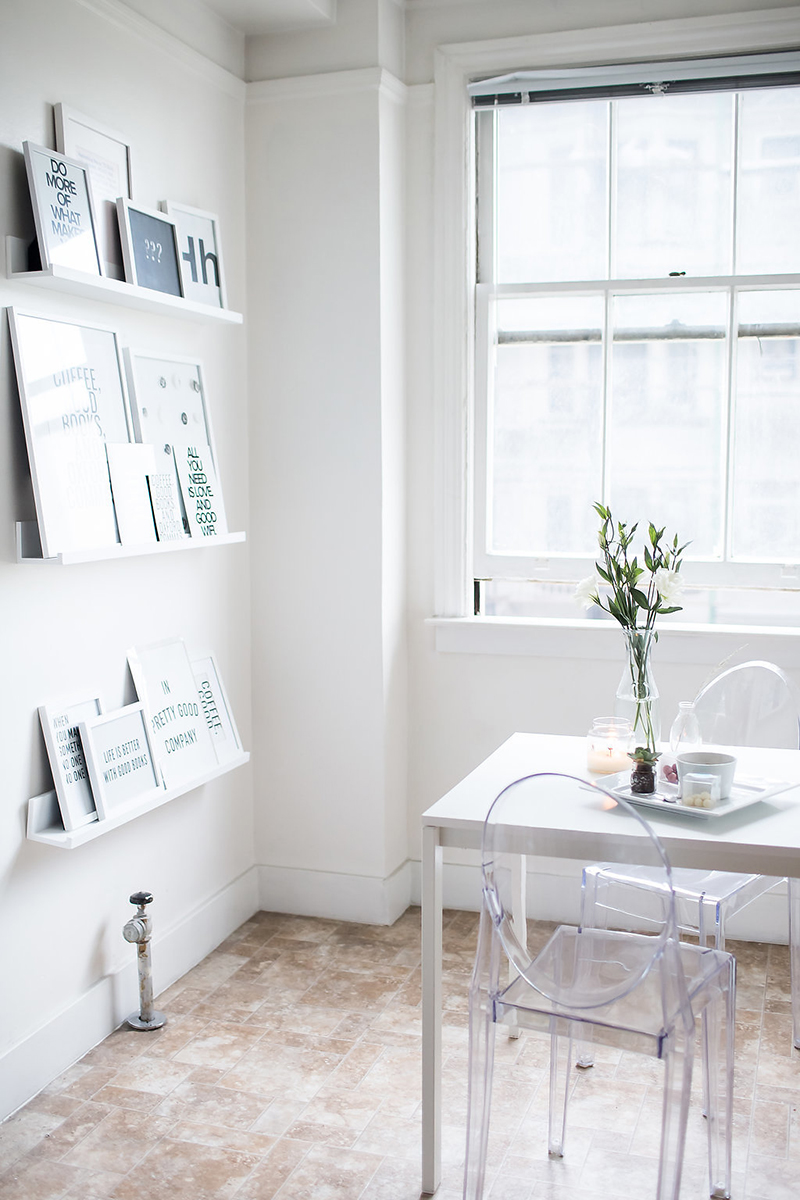 You're a 20-something-year-old living in the heart of downtown San Francisco — that sounds like a dream come true! What makes this city special to you?
I moved away from all of my family and friends to live and work here, and through that, I totally feel like I grew up and became me here. I love the people I'm surrounded by in San Francisco. Everyone here seems to be extremely motivated and passionate about something. All of my closest friends have all these interesting side projects and companies, it's truly a city of overachievers! I love that most people moved here for something specific and didn't just end up here by chance.
Along with your studio being a home, it's also used as the office of Home Studio. What are the benefits and challenges of having the place you relax be the same place you work?
The incredible natural light and minimal styling of my space make me feel super productive and inspired, but it also had to be comfortable enough to be a perfect place to chill and decompress after a long day! I love the balance. It is truly a breath of fresh air to the hustle and bustle of city living.
The only challenge is that I can't think clearly unless it's spotless and everything is in order. I usually keep things pretty clean though!
The minimalistic look of your home is so trendy and current right now! What are some tips you have for people who want a minimal look while still giving their home a personality?
The interior details of my space are inherently minimalist but still charming and full of character, which inspired me to keep things simple! My space is entirely a reflection of me and the things that matter most to me.
I would say de-cluttering is super important. Everything in my house has its place or its gotta go. I want my space (and honestly, my life) to be filled with only the essentials. Everything has a purpose to some degree. Organization is important too, but that has always come easy to me. I kept to a clean color palette of neutrals, blacks, and white in this apartment, but mostly because those are my favorite colors!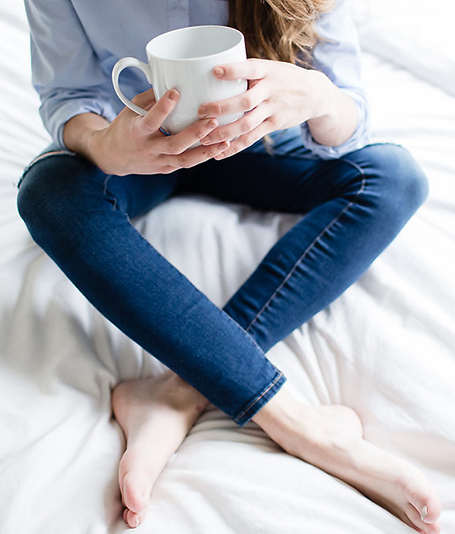 While we admire your studio, we can't help but want every typography poster you have up. How did you make them and what was the process of rearranging them around your home?
As a designer, I've always been inspired by simple, modern interfaces. My design style definitely informs my home decor choices… I love typography and have infused it throughout my space (it's my pattern of choice!). I made all the typography posters in my house (and sell them on my other site Pretty Techie). Fonts are my guilty pleasure. I adore the subtleties that make each one different. My current favorite is Baskerville, a classic with a very rich history. It was designed in 1754 by John Baskerville who was a completely self-taught printer. He was illiterate but became very interested in calligraphy, and practiced handwriting continuously until he could read! Fascinating.
Of course, we have to mention your vintage camera collection. How has this influenced the feel of your home?
I have a vintage camera collection from my Grandfather — the cameras are all in working condition and its so cool to know these were actually used back in the day to take photos of my dad as a child! Over time my collection has grown and now includes the 35mm camera my mom took photos of my family on when I was growing up. I also inherited a camera from my step-dad's dad — which was really an honor because I know how much it meant to him. I like that all of these cameras have some sort of connection to someone I love and have some meaning to them.
What's your favorite area in your studio and why?
My favorite area is definitely my living space and bedroom area. There is truly nothing more glorious in the world than laying backwards in my bed on sunny morning with the windows open. It's the dreamiest place! The light patterns that come in are truly awe inspiring.
Well-known brands such as HGTV and Artifact Uprising have used your spaces for photoshoots. In what ways has this impacted your startup?
Three months ago we opened the site up to take invitation requests, and so far we have a few thousand people on the waitlist! It's awesome to see the idea resonating with different groups of creatives throughout various industries, particularly apparel and home decor. The organic growth has been awesome and super motivating!
What advice would you give to your 18-year-old self?
It only gets better from here 😃
Hannah Pobar is The Everygirl…
Your go-to brunch order?
The classics, please! Scrambled eggs, toast, bacon.
Perfect weekend trip?
Sonoma… it's soo close!
What you can't leave the house without?
Keys, wallet, phone. And a laptop if my bag is big enough!
Your favorite show to binge-watch?
Not much of a show person, but I do like documentaries. Helvetica is my favorite.
If you could have lunch with one woman, who would it be and why?
My mom. I miss her!