Jackie Saffert's bright neutral Minneapolis studio is a wonderful example of combining form and function. Seemingly everything is on display from her coffee table finds to her cutting boards.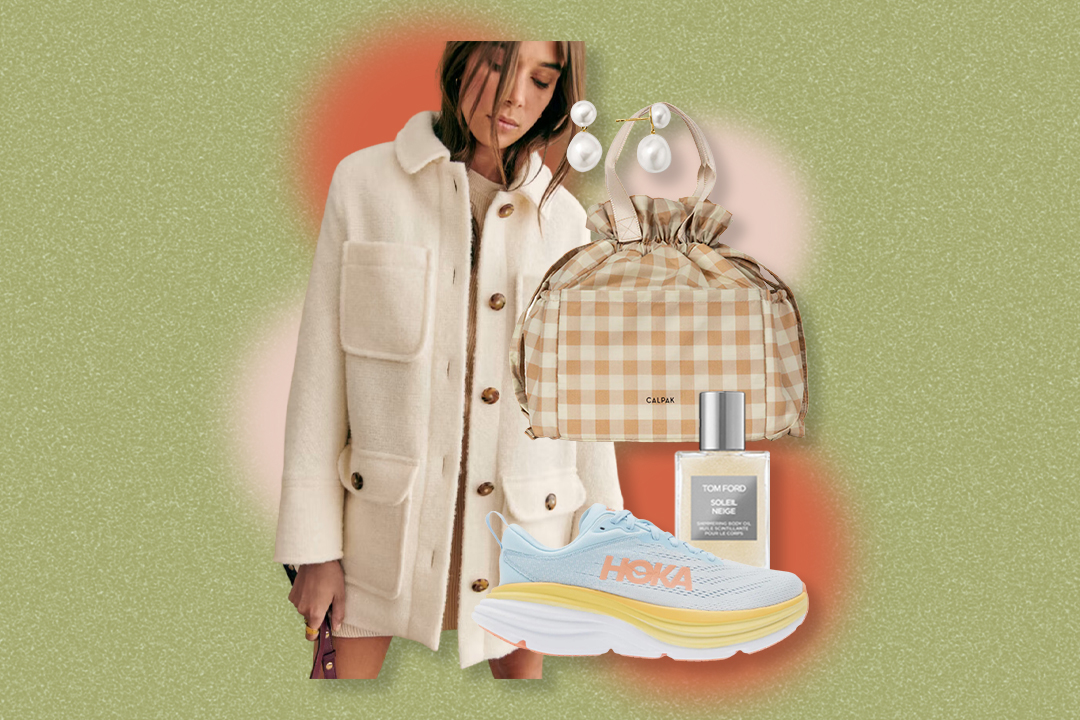 After college, Jackie started working for a nonprofit, the PACER Center, which aids children with disabilities and their families. Around the same time, she began interning for The Everygirl—so needless to say, we have special excitement surrounding this home tour. Jackie is a big believer in hobbies and the joy and learning that they add to our lives.
Keep reading to find out more about how Jackie furnished her studio, life in Minneapolis, and how she stays creative.
Name: Jackie Saffert
Age: 26
Current job/company: Development Associate, PACER Center
Education: Bachelor of Design in Architecture, University of Minnesota


Tell us a little about post-grad life. How did you land your first job? 
When I graduated college I had very little idea of what I wanted to do with my life, and for the first time ever, I found myself without a job and out of school. Many days that summer were spent applying for jobs and internships. My boss at one of my on-campus jobs had a connection with a nonprofit in the area, PACER Center, and suggested I apply for an internship there. Along with design, I had always been interested in nonprofit work because I loved the idea of knowing that my work would matter, so I gave it a go. I got the internship, and was offered a job a few months later. The offer came at nearly the same time that I landed the internship with The Everygirl, so by the end of that summer I was back to my usual packed schedule.
Walk us through a day in the life of Jackie. 
I usually roll out of bed anywhere between 7 and 8 a.m.—7 if I'm driving with my neighborhood carpool group and generally later if I'm driving myself. Sometimes I'll fit in a short workout, otherwise, I'm usually hustling around my apartment to get ready for the day. I wish I could tell you I have super calm, relaxed mornings and plenty of time to get ready, but alas, this is reality and that's not the case. If I have time I'll make coffee and eat breakfast at home, otherwise I grab a Larabar and head to the office.
I currently work as a development associate at PACER and have been there for nearly four years. My role primarily involves fundraising, building relationships with donors and corporate sponsors, and event planning. A day at the office can include anything from working with individual donors, coordinating sponsorship outreach, researching funding opportunities, or hauling supplies around town for an event. It's an all hands on deck kind of atmosphere and thankfully I love the team I get to work with.
I think side hustles are especially important for people like me who aren't quite sure what their passions are yet; having one allows you to develop different skills until you figure out what's right for you.
If I don't have plans after work, I'll usually head home, cook dinner while listening to a podcast (some favorites right now include 2 Dope Queens, Reply All, Oh Boy by Man Repeller, and Millennial!), and do some writing later in the evening. I try to meditate daily, and this generally falls at night, since, well you read about my mornings already. I almost always end the night watching "Friends" on Netflix before going to bed…I cannot get enough of that show.
You said you're getting back into the whole side hustle thing again. What's interesting you lately? 
I am! I'm trying to write more lately, with the goal of better developing my writing style and just stretching that writing muscle. A lot of my writing is done solely for me, but I've also been pitching a bit to various publications. I'd love to get into a daily habit of writing in the mornings, but I'm not quite there yet. I'm also trying to read more—memoirs, novels, and articles by writers I love. I know that reading is an integral part to being a decent writer and I've admittedly been pretty bad at it (I could count the number of books I read last year on one hand! I know…), so that's definitely a habit I'm working to improve.
Why do you think having a side hustle is important? 
For anyone whose 9-5 doesn't fulfill their interests or passions, a side hustle is crucial to fill whatever void is there—creative or otherwise. I think side hustles are especially important for people like me who aren't quite sure what their passions are yet; having one allows you to develop different skills until you figure out what's right for you. Writing doesn't pay any bills for me right now, but I love practicing it all the same.
And even for those who are fulfilled by their day jobs, having a side hustle or a hobby is still really important. It seems like a lot of people (myself included) have lost the art of the hobby amidst the time sucks that are social media and Netflix. With all of those distractions, it has become even more worthwhile to give side hustles and hobbies the time they deserve.

You actually worked for The Everygirl for a couple of years. Tell us about the earlier days. What was your role like? How did you come to work for The Everygirl? 
I was in my senior year of college when I started reading blogs, and The Everygirl was one of the first I discovered. This was the spring of 2012, not long after the site had launched, and I became so enthralled with TEG that I applied for a summer internship. Unfortunately, I didn't get it, but I was so passionate about the site that I followed up with co-founder Alaina Kaczmarski and asked if I could do an informal interview with her. After a bit of back and forth, I found myself taking the Megabus from Minneapolis to Chicago, staying with a friend in the city, and meeting with Alaina the next morning.
I was so passionate about the site that I followed up with co-founder Alaina Kaczmarski and asked if I could do an informal interview with her. After a bit of back and forth, I found myself taking the Megabus from Minneapolis to Chicago.
She was beyond gracious to chat with me for over an hour, and she gave me tons of insight into her career path and how she and Danielle had launched The Everygirl. At the end of the meeting I asked if there would be more internship openings available in the future. She said yes, I applied for a fall internship a few weeks later, and did a graphics test after that. I could hardly breathe when I opened the "you got the internship!" email—I was so excited. I spent that fall interning remotely from Minneapolis, and once the internship was over I decided I really didn't want to leave, and they didn't want me to either, so I stayed on in a graphic designer role.
Once the site got a redesign about a year later and they didn't need as much graphics help, I transitioned to a role as an associate editor. My focus was primarily on career features, but I also dabbled in home tours, fashion features, giveaways, and whatever else was thrown my way. There was nothing more satisfying than seeing a feature I was proud of go from a small idea all the way to publication, and to see it well-received by the TEG community. I decided to leave The Everygirl a few months into 2015. I was feeling overwhelmed during the busy season at my day job while also spending so much of my spare time working for the site.
To sum it up, I was exhausted. I hear a lot about the value of the side hustle, and I believe in that 100 percent, but I also think we need to recognize the importance of taking a break when you need it—for your mental and physical health alike. At the time I needed that break, and now I'm getting back into the whole side hustle thing again. I'm incredibly grateful to Alaina and Danielle for giving me a chance in a field in which I had ZERO experience. The women that have been featured on the site have taught me a lot over the past few years, and I'm so proud to have been a part of The Everygirl's ascent in some small way. It's a pretty kickass thing to have contributed, if you ask me.
Let's talk about your home! We love the beautiful simplicity of your space. How did you stick to a budget?
Let's do it! And thank you! Budget was big for me. I did pull a bit from savings (not necessarily recommended) to purchase a few of the larger items that I wanted to be slightly more quality, like the sofa and coffee table, but even those I made sure to buy on some sort of sale. Otherwise, many items were purchased from budget friendly stores like Target, IKEA, and Overstock, to name a few. Once I had the base items purchased (and places for people to sit when they came over), I made a list of everything else I wanted for the space. I couldn't afford to buy it all at once, so I ranked the items by priority and then set out to purchase what I actually needed first. That process definitely helped me stick to a budget and deterred me from walking into a store with wide eyes and no plan. Planning is key!
How would you describe your decorating style?
I tend to lean toward neutrals and a modern (yet warm and comfortable) vibe—nothing too stark! It's funny to think back on my style in high school and college, which was busy and vibrant and COLORFUL. I'm not sure if it's that I'm getting older, or the influence blogs have had on me, but I definitely trend toward a simpler look now. Amber Lewis is one of my favorite interior designers, and I'd love to bring a bit more of her bohemian vibe into my next space. My go-to stores tend to be West Elm, CB2, Target and of course, IKEA, but I try to not put too many things from one place together so nothing is too matchy.


What tips do you have for living in and decorating a small space? 
When I moved into this apartment I was nervous to be living alone for the first time. I thought it would be lonely, and the fact that it has been far from it has taught me a lot about myself. But while I love having my own space, I've also learned the value of human interaction, and I make it a point to host friends as often as I can. Despite the limited square footage, it's fun to have people over in a space I've made my own…As long as the wine and cheese fits on the coffee table, we're good to go. In terms of decorating a small space I would suggest using a color scheme (doesn't have to be neutral, but just a specific palette), using mirrors to your advantage (they make a space appear bigger), and paring down your belongings to what you actually have use for or love. I also think that some sort of divider between the bedroom area and living area is key. I've seen so many studios designed well without a divider, but I personally like having two slightly distinct spaces for sleeping and entertaining.
Is there a part of your studio that you're particularly proud of? 
I guess I would say my bedroom area. When I moved in, I had an IKEA LACK side table on either side for my bed. They didn't fit the scale of the wall and had to go, but I wasn't sure what to put in their place. I initially bought matching mirrored nightstands from Target, but decided to return them. I then bought the IKEA Malm dresser for one side of the bed, and searched high and low for something for the other side. I considered buying another Malm, but didn't want it to be too matchy-matchy. Finally, I found the rolling cart at CB2. When I saw that it had three tiers to match the three drawers on the Malm and realized it was nearly the same height, I was SOLD. I really like how they look together and that nothing is too generic or overwhelming for the space!
You will soon learn that nobody really has all of their shit figured out, and that you're not the only one making it up as you go.
Where do you see yourself in five years? 
In five years, I want to be doing work I'm passionate about. I want to be living somewhere other than where I'm living now—and not because I don't l-o-v-e Minneapolis, but just because I've become a bit too comfortable here, and getting out of my comfort zone generally bodes well for me. I want to have traveled more. Most importantly, I want to be happy.
What advice would you give your 21-year-old self?
You feel very behind in life right now, very lost, and I've got news for you…Those feelings won't be going away any time soon! But you will soon learn that nobody really has all of their shit figured out, and that you're not the only one making it up as you go. Take note of your willingness to travel alone, to take risks, to dream big. Hold on to those things. Authenticity is important. Nobody can relate to you if you don't tell them who you are. You will not be a failure. You're going to be just fine.
Jackie is The Everygirl…
Perfect weekend in Minneapolis? 
Saturday: Meet up with a friend and walk across the Stone Arch Bridge to the Mill City Farmer's Market. Grab some produce, then head to Bachelor Farmer Cafe for coffee and a pastry. Bike around the city to a few favorite breweries. I am NOT a beer fan by nature (my friends are laughing at this understatement of the century), but the brewery scene in the area is worth it. Dinner at Hola Arepa. This hip little restaurant just south of downtown is my FAVORITE. Sunday: Brunch brunch brunch brunch brunch. In all likelihood at Wise Acre Cafe, where I'd definitely order the CSA Hash. A run or a walk around the lakes in the afternoon. Wine night on my rooftop. Cheese will also be involved.
Drink order?
Morning: Coffee! Ideally a latte. Iced in the summer. Night: Pinot Noir. But if it's summer and there's a rooftop involved, I'd totally go for a mojito.
Best way to start your day? 
I am inherently terrible at waking up in the morning, thanks to my night owl tendencies. But when I DO manage to rise out of bed at the sound of my alarm, my ideal morning involves 10 minutes of meditation (I swear by the Headspace app!), a quick workout (lately I've been attempting Kayla Itsines) and a shower, followed by all the coffee, plus toast with peanut butter, strawberries, and honey. The best.
Top bucket list item?
I don't have a perfectly defined bucket list yet—I've gotta get on that! But the top of the list would surely be reserved for some sort of travel. There are so many places that I'd love to visit: South Africa, England, Thailand, Japan, Iceland, Argentina, Australia, and approximately 100 others. Oh, and I'd love to become just genuine best friends with Taylor Swift. Can that be considered a bucket list item? I'm making it one. It's fine.
If you could have lunch with any woman, who would it be and what would you order?
Allow me to be cliché and say Oprah. Hands. Down. I used to watch her show after school—usually crying at the pinnacle of each episode—and I later devoured the DVD box set. She is a massive inspiration to me because of what she has built, what she stands for, and the fact that she's always striving to be her best self. Yes, I drank the Kool-Aid, it's fine. In this dream world we'd have lunch at her home in California, probably on a patio. I'd have whatever she was having (we could even cook together, oh my gosh), and then ideally Gayle and Stedman would want to join us for dessert.
Product Sources
Living Room
Sofa, West Elm
Rug, Pottery Barn (similar here)
Coffee table, West Elm
Floor lamp, Overstock
Chair, Wayfair
Inca pillow, Lulu & Georgia
Stripe pillow, Lulu & Georgia
Throw blanket, Target
Shelving unit, IKEA (similar here)
Baskets, IKEA
Tray, West Elm
Gold sculpture, CB2
Planter, CB2
Silver lamp, Target
Eiffel tower print, purchased in Paris
Florence duomo print, purchased in Paris
Mirror, thrifted
Faith Will Get You Everywhere print, The Everygirl
Seascape print, Pencilbox Shop
Kitchen
Stools, Target
Dishes, Target
Serving bowl, CB2
Wood cutting board, Target
Gold rimmed glasses, West Elm
Shelves, similar
Bedroom
Quilt, Kohl's
Euro shams, West Elm
Bed skirt, Pottery Barn
Accent pillow, CB2
Mirror, IKEA (similar here)
Dresser, IKEA
Lamps, Target (similar here)
Clock, Pottery Barn
Cart, CB2
Tray, West Elm
Basket, Target (similar here)
Gold vases, CB2
Glass vases, CB2
Storage baskets, Target
Framed Paris Prints, clipped form Darling Issue 14