As a fashion illustrator, Anum Tariq understands that beauty often lies in the details. Her 550-square-foot San Francisco apartment is a testament to this motto—hints of pink and gold embellish a mostly black-and-white palette, one-of-a-kind art pieces bring her workspace to life, and mirrored lamps and vintage finds (like a gold antique telephone) lend a glam vibe to an otherwise clean and modern space.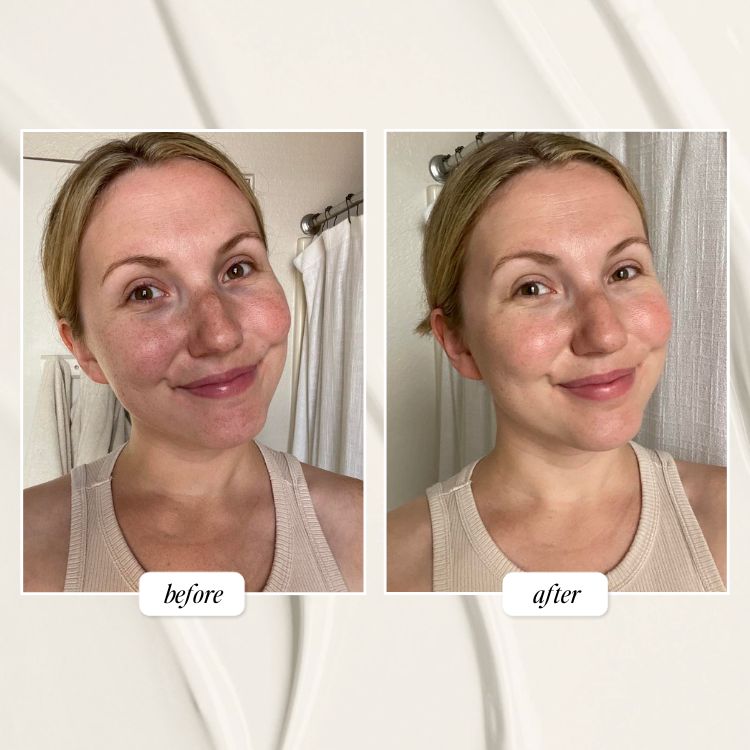 Here, we chat with Anum about her career path from art director to freelance illustrator, where she finds creative inspiration, and her top tips for decorating on a budget.
Name: Anum Tariq
Age: 30
Current job/company: Freelance Fashion Illustrator and Stylist
Education: UC Berkeley, Political Science and English
What was your first job out of college and how did you land it?
I interned at a small Indian-American fashion and lifestyle magazine. I actually came across the job listing on Craigslist. I created editorial content for their print and online magazine, and I coordinated local fashion shows. I worked there part-time for a few months while I was studying to get a certification in graphic design, and eventually moved on to pursue that, which then led me to styling and photo art direction.
Take us through your journey into fashion illustration.
I've been drawing/painting/crafting for as long as I can remember, and fashion has always been important to me. I used to sew clothes for my Barbies, would doodle and draw outfits as a kid, and at one point wanted to study fashion design. I think I realized I might have a future with fashion illustration as an art form (and career) when I started sharing it on Instagram a few years ago. I had just come back from taking a fashion illustration workshop in Paris, and I began exploring and developing my technique. The encouragement from family, friends, and strangers on the internet pushed me to pursue it further. When people started asking to purchase my art and requested commissioned pieces, I decided to set up my Etsy shop and blog and went from there.

You worked a full-time job while pursuing illustration on the side. What was your secret to balancing it all?
All my nights and weekends were dedicated to my illustration work. I was working as a photo stylist during the day and I would come home and start my day over as I switched gears to illustration. I had to manage my time and projects very strategically, and I communicated with my clients to set reasonable expectations on delivering assets and fulfilling orders. It was exhausting at times, but also exciting and rewarding to hop from project to project aside from my daily grind.
You left your full-time job in April 2016 to focus on your side hustle, which has evolved into a successful Etsy shop. How did you know you were professionally and personally ready to dive first into this venture?
How does anyone really know for sure, right? It was one of those "if not now, when?" moments. It definitely helped that I wasn't diving into something brand new—I had already been gradually building my brand on the side, and this just meant I would have more time to focus on it, and eventually take on bigger, more involved projects. I also felt it was a good time to see where I wanted to take my business, and think about how to grow it more proactively and intentionally.
What does a typical work day look like for you?
My morning always starts with coffee and checking emails. Then, depending on what's on the agenda for that day, I'll either be fulfilling Etsy orders, or working on commissioned projects/freelance work. I might work on illustrations before hopping on a client call mid-morning, meet a friend for lunch, come back and send out any quotes/invoices/assets/revisions, and usually end with a late afternoon barre class. That said though, my schedule is flexible dependent on my deadlines. I might need to work all day Sunday in order to deliver something to a client in time for them to go to print, but then I'll draw for fun and work on a blog post the next day.


There are no sick days, so you really have to suck it up and get it done, because it's your name on it.
What do you enjoy most about working in fashion illustration? What are the challenges?
Fashion illustration is fun for me because unlike broader illustration work, all the project requests I get are meant to have a feminine spin. The clients and companies that reach out to me have seen my work and like my particular aesthetic, so I get to incorporate that stylish element, even when it's not specifically for a fashion or beauty brand (though most of the time it is).
Aside from brief-centric work, I love being inspired by what I see on the runway or the street and reinterpreting it as art. I like to think that bits of my personality are reflected in my work, and I like being able to share that with my followers by illustrating seasonal trends and runway looks that resonate most with me.
One of the challenges—not fashion illustration specific, but more freelance/art related—is that when you're on a deadline, there are no sick days, and you can't just delegate the talent portion of a job, so you really have to suck it up and get it done, because it's your name on it. And as with anyone in a creative field, staying motivated and inspired can be a challenge from time to time.

Talk to us about the hunt for your studio apartment. What was on your wish list and how did you choose your current neighborhood? Were there any big challenges in the process?
I actually chose my apartment really quickly—I saw my current place and one other and made a decision. I was looking for something that was small but comfortable, fairly new, and in my budget. Since I would be working from home often, good natural light was my only real 'must,' and the floor-to-ceiling windows and city view checked that off. The walk-in closet and ample built-in storage were nice perks. The neighborhood isn't fantastic, but it's very centrally located, and I walk almost everywhere.
Once you settled in, what was the actual process of designing like? How do you maximize space without sacrificing good design?
The overall design was really important for me—I needed the space to be functional, but pretty enough for me to want to spend a lot of time there. I decided on a general layout so I could accommodate my living room and my workspace in the same area and used a rug to visually separate the two.
I kept to lighter colors and whites for the larger pieces to help the space feel airy and bright
I searched for furniture that was comfortable and stylish, but slightly petite. I also kept to lighter colors and whites for the larger pieces to help the space feel airy and bright, but maintained an overall color palette of black, white, and gold throughout to make everything seem integrated. I added decorative accents, a comfy pouf, and plants to give the space a homey, lived-in vibe. And I love a large, slightly ornate, leaning mirror—not just as a design element, but to give the illusion of a larger space. In terms of storage, the apartment luckily came with a lot of built-in drawers and cabinets, so I didn't have to worry about bringing in a bulky dresser, etc.
I organized the walk-in closet pretty strategically, with the addition of cubes, hanging shelves, and dividers, to keep everything visible. I mean, I do have stylist tendencies, so I like to keep my closet merchandised.
You have an incredible sense of fashion, which clearly translates to your apartment. How would you say your design style reflects your persona and your illustration work?
Well, thank you! I would say I have an overall aesthetic; I gravitate toward the same things, whether it's interiors or my personal style. It can be simplified to these elements: black + white + gold, something minimal + something completely over the top, something inexpensive + something designer, and ornate accents. That aesthetic translates to my work as well because I like to think my illustrations are a little glam, a little sassy, and a nod to the modern fashion girl.


I had to do a major closet purge when I moved, so I sold things from my wardrobe and used that money to decorate.

The struggle of having expensive taste and a tiny budget!
As we all know, San Francisco is an expensive city to live in. Did you decorate on a budget? What are some of your favorite places to shop for affordable home decor?
I decorated very much on a budget because I was filling the space all at once and knew it would add up. I had to do a major closet purge when I moved because I knew I wouldn't have the space for a bunch of extra stuff. So, in an attempt to kill two birds with one stone, I sold things from my wardrobe and used that money to decorate. (True story, I sold a pair of my Louboutins to buy a marble coffee table.) The struggle of having expensive taste and a tiny budget!
But for the most part I shopped at affordable places like All Modern, Target, CB2, and Pier 1, and I scoured various Home Goods stores to search for those rare, stylish finds. I'm also fairly resourceful when it comes to making something look better than it actually is—for example my desk upgrade and IKEA-hacked bookshelf. (Pro tip: just spray paint it gold.) Also, simply swapping out cheap drawer knobs with unique ones from Anthro or World Market can upgrade the look instantly.
Which items did you splurge on?
I saved on the larger furniture items, relatively speaking, and splurged on more luxurious, statement-making accessories, like a Mongolian lambswool pillow and a designer brass sculpture.
Where do you draw your inspiration from for your fashion illustration and interior design?
I'm forever on Pinterest; if you follow the right accounts, it's a great source for inspiration, both for style and interiors. Kelly Wearstler is one of my absolute favorites for interior and general art/color inspiration. I go to Vogue Runway for specific fashion illustration research—I'll look for themes, colors, patterns, and cuts that seem to be trending across current season collections, and then incorporate those elements into my illustrations and blog posts. For magazines, Porter and Editorialist are my go-tos for well-designed, well-curated shopping and fashion inspiration.
Is there a piece in your apartment that has special value to you? 
There's a small corner in my apartment where I've created a grid of travel photos on the wall. I had my Instagram photos printed from Artifact Uprising—4×4" prints on really nice matte cardstock—and that wall is a little reminder of my travel memories. Also, it's a fun conversation piece when people come over.
Where do you see yourself professionally in five years?
I hope to be illustrating for high-end fashion brands and publications, but I also see myself expanding my role to broader creative direction, hopefully with a team to support me on multifaceted projects and collaborations.
What advice would you give your 23-year-old-self? 
Study abroad! And take more risks without overthinking the outcome.
Anum Tariq is The Everygirl…
Ideal weekend?
It would be some combination of the following: an early barre class, outdoor brunch, farmers market, a visit to the de Young Museum, coffee at Sightglass, ice cream at Smitten in Hayes Valley, and dinner in the Mission.
Coffee order? 
Americano with a dash of cinnamon, or iced coffee with almond milk.
Fashion icon? 
Olivia Palermo
If you could have lunch with any woman, who would it be and what would you order? 
Victoria Beckham. I would order an ahi tuna salad, and a side of sweet potato fries.
Product Sources
Living Area 
Sofa, Living Spaces
Mongolian Throw Pillow, Williams-Sonoma
Gold White Throw Pillows, Home Goods (similar here)
Floor Mirror, Home Goods
Moroccan Pouf, Lulu and Georgia
Crystal Floor Lamp, Bellacor
Rug, Overstock.com
Marble Coffee Table, Pier 1 (similar here)
Gold tray, Vintage via Etsy (similar here)
Candle, Voluspa 'Maison Noir – Crisp Champagne'
Matches, The Social Type
Black white marble vase, CB2
Gold dahlia candle holder set, CB2
Brass Sculpture, Plantation in Hayes Valley, SF
Coffee Table Books, Chanel, Louis Vuitton, Vogue The Covers
Office
Desk, AllModern, legs spray painted gold
Desk Lamp, Urban Outfitters (similar here)
Chair, Wayfair
Sheepskin, One Kings Lane
Gallery Wall
Chanel Road Sign, Oliver Gal via Gilt
Black and White "Madame Paulette Net Hat", Art.com
Black and gold fashion illustration, Anum Tariq on Etsy
Chanel Fashion Soup, Oliver Gal via Gilt
"Dramatic" handlettering, Vasco Morelli
Abstract ink pieces and high heel illustration, Anum Tariq
Shelf, Ikea Vittsjo, spray painted gold
Bookends, All Modern
Art, Anum Tariq on Etsy
Bedroom
Nightstand, Ikea Hemnes upgraded with World Market brass knob
Mirrored tray, Amazon
Lamp, Target
Candle, Diptyque
Perfume, Diptyque
Vase, SF floral market
Vintage princess phone, Etsy (similar here)
Bed, Bluefly
Bedding, West Elm
Throw Pillows, Pier 1
Wall Art, Art.com