At the emergence of 2020, I made one promise to myself: I will not, under any circumstance, download TikTok.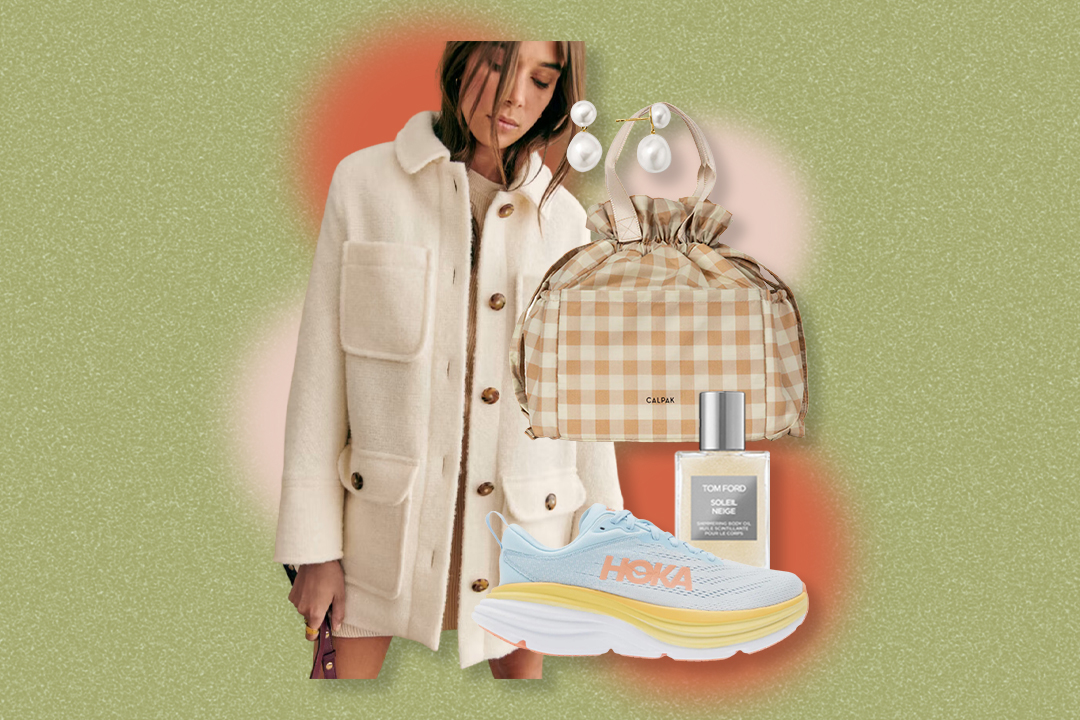 And those, ladies, were my famous last words. In my defense, I had a pretty skewed view of what TikTok was. My first impression of the app was that it was exclusively for teeny boppers performing viral dance challenges, and I simply had no interest in that type of business. That stereotype stuck until I spoke to my college-aged sister (obviously, hipper than me and more "in the know") who shared another face of the platform I had no idea existed: TikTok Beauty.
I am in no way, shape, or form a beauty expert. As much as I love watching YouTube makeup tutorials and other people's skincare routines (seriously, why are they so satisfying to watch?) I try to keep my routines pretty minimal. So, when I find a good beauty hack that saves time and money, you already know that I'm shouting it from the rooftops. It replaces my normal, mundane "lovely weather we're having" conversation starter, as I take any and every opportunity to share it with anyone who will listen.
To absolutely no one's surprise, I downloaded TikTok in hopes of finding the satisfying beauty tips and tricks that would shake me to my core, and no part of me has been disappointed.
1. If you're tired of wasting the end of your beauty products:
2. If you're looking to perfect your self-tanning routine:
3. If you're seeking an end-all solution for washing your beauty sponges:
4. If you're searching for a five-minute makeup routine that's actually doable:
5. If you're interested in contouring your nose:
6. Or if you're looking for a new nose-contouring application technique:
7. If you're searching for a makeup brush cleaning routine with items you already have in your home:
8. If you're tired of your lip glosses getting dried out before you have the chance to finish them:
9. If you have hormonal acne, this at-home remedy might be a solution for you:
10. Only have sheer-coverage foundation but looking for a full coverage option?
11. Only have full-coverage foundation on hand but looking for a more sheer finish?
12. If you want to over-line your lips but don't want to look like a clown:
13. If you're caught without lip gloss but have eyeshadow and lip balm on hand:
14. If you're looking to up your lash game with any type of mascara:
15. If you're looking for an at-home hair removal solution:
16. If you haven't paid attention to when you're supposed to throw out used beauty products:
17. If you're looking for a two-ingredient acne mask that will help to clear up your skin:
18. If you're looking to control the more oily areas of your face:
19. If you're seeking the secret to de-puffing under eyes:
20. If you want to extend the wear of any lipstick:
21. If you're looking to remove dip powder nails without leaving your home:
22. If you're tired of your expensive perfumes wearing off before you even leave the house:
23. If your false eyelashes refuse to stick throughout the day:
24. If you're tired of spending too much money on eyebrow gels:
25. This backwards makeup routine is changing lives and will make your skin look flawless:
26. If you're looking for a foolproof way to master your winged liner:
27. And similarly, if you're looking to clean up your beautifully blended eyeshadow (without tape):
28. If you're looking for "right now" relief for cystic acne:
29. If you don't want to spend money on a dedicated eyelash primer:
30. If you're looking for a cleaner way to use your micellar water/toners: