There are just those pieces that every woman must have in her closet—and a great fitting blazer is certainly one of them.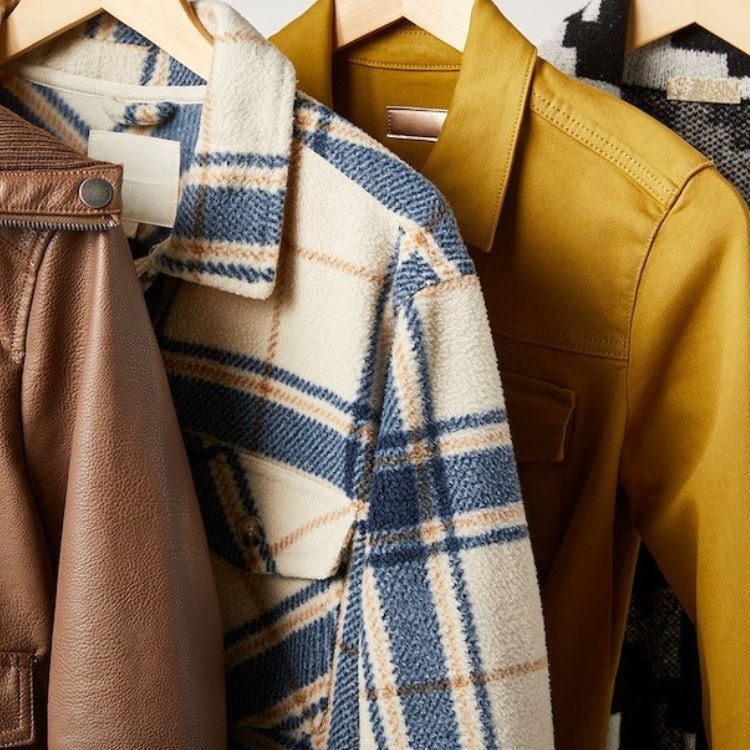 ...and it's wallet-friendly
Blazers are always in style, are the perfect layering pieces for work as well as play, and can be styled a multitude of different ways. When done right, they can add curves, or vice versa, make those last five pounds disappear.
Below I'm detailing a few of my favorite tips for finding the perfect blazer. Pay attention, it's time to get buttoned up!
Find your fit.
Source: Livvy Land
First things first, if you can't comfortably drive your car, wave to a co-worker, or hug your friend, your blazer is too tight.
One blazer fit tip I love is the wall test: While wearing a blazer, stand near a wall and slowly lean into it. If the shoulder pad hits the wall first and scrunches up, it's too big. If the shoulder pad and your natural shoulder touch the wall at the same time, it's a good fit. If your natural shoulder rests against the wall but the shoulder pad does not, it's too small. It's a simple way to check the fit when standing in a dressing room. When in doubt, make sure the seams match up directly with your shoulders.
Quick Fit Tips:
Straight Shape?
Your bust, waist and hips are pretty much in line
Be sure you opt for blazers that nip in at the waist to create a bit of curve in your silhouette.
Pear Shape?
Your hips are wider than your upper body
Be sure your blazer doesn't fall directly on your hips adding emphasis in a place you'd rather not. Instead, go for a cropped shape or go for a longer blazer to create a lean frame.
Inverted Triangle Shape?
Wider shoulders; your upper body is wider than your lower body
Lean towards slouchier fit blazers and stay away from shoulder pads all together, as they will only add to your broader upper body.
Apple Shape?
Wider throughout your midsection
Thinner fabrics will not add bulk and opt for a blazer shape that cinches in slightly and hits below the hips to create a more defined waistline.
Explore different lapels.
Source: Like The Yogurt
Make sure lapels are in proportion with your figure. That said, play with different lapel sizes for more fashion forward looks—from exaggerated and oversized to barely there—there's a ton you can do with lapels to showcase your style.
Add variety!
Source: Style Elixer
While you want to be sure you have a few neutral, great fitting, go-to blazers in your wardrobe, perhaps opt for a fun alternative like one in a floral pattern, overall bright color, or stripes, even!
Play with proportions.
Source: Cute and Little
While there are certainly objections to any rule, stick to fitted, shorter styles when pairing a blazer with a skirt. Want to rock a longer look, like a boyfriend blazer? Pair with pants (like denim and trousers).
ADDITIONAL STYLIST FIT TIPS:
Your blazer should be fitted (not tight!) across your shoulders.
The hem of your blazer should skim your hipbone.
The sleeves of your blazer should hit mid-thumb when your arms are down at your sides.
Sleeve width can make all the difference in the way your blazer fits. Quick alterations may be all you need to take a slightly oversized jacket from looking baggy to polished.
While I typically leave my blazers unbuttoned, from a fit perspective you should be able to button it without pulling—but it should still keep its shape when worn open.
Between sizes? Always size up. It's much easier to make things smaller (via alterations) than to try and squeeze into a too small blazer.
Here are a few of my favorite blazers:
ASOS Edge to Edge Ponte Blazer with Pocket, $57
J.Crew Regent Blazer, $198.00
Lane Bryant Stretch Linen Blazer, $80
Elloqui Hartwood Blazer, $100
Summerweight Light Blazer,$140
Share some of your favorite blazer fit tips with us in the comments below!