The holiday season is almost here! With Thanksgiving, Christmas, and the new year just around the corner, we can expect fun times with friends and family. If you're not going out of town, you may still have guests coming for a visit. Yet the holidays can leave us a little frazzled after all the cleaning, cooking, and gift buying, which is why we've created this little list of reminders to make sure your guests feel right at home (in your home!).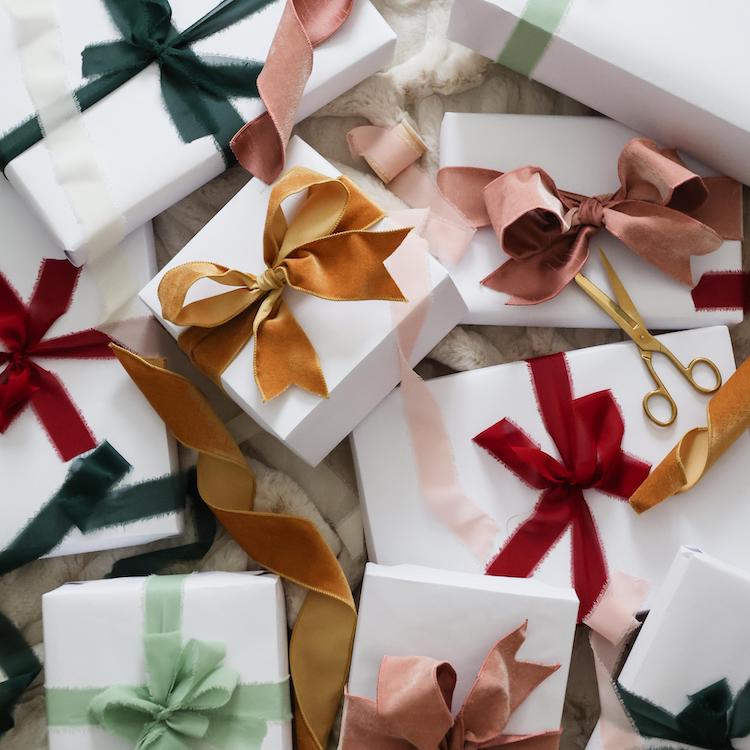 the perfect gifts for everyone—and we mean everyone—on your list

photo by Helen Norman
1. Before guests arrive, do a once-over on your whole house—make sure everything is clean and in its place. If you need to make a copy of house keys, do it ahead of time. Clear a spot for extra coats to be hung and as nice as it is to unplug, WiFi is still an essential so have your password readily available.
Bedroom

photo by Jennifer Coffey
2. Make sure your guest can get comfortable when they sleep. After you've put on clean sheets, add extra pillows, and a blanket on the bed, just in case.
3. Allow your guest room to unpack. Give them plenty of space to hang clothes and extra hangers or a few dresser drawers. Make sure there's a lamp by the bed so that your guest can have lower lighting at night. Finish off the room with an already lit candle and matches so your guest knows they can burn the candle—those never-been-lit candles just don't say "make yourself at home."
Bathroom

photo by Love & Light Photographs
4. Give the bathroom a good deep clean before your guests arrive. Have a set of towels laid out (bath, hand, washcloth) and have a set of toiletries available for use—even if it is travel-size. (We've all forgotten a razor or toothpaste at one time or another!) Where you put these items may depend on where your guest is sleeping and which bathroom they will use. Also empty a small trashcan and put it where your guest can find it easily and stock the bathroom with extra toilet paper, leaving a candle and matches out for use.
Kitchen

photo by Elizabeth Kitchens
5. There's no easier way to make someone feel at home than to feed them well. Talk with your guests ahead of time and ask what they'd like to eat and drink while they're in town so you can stock up at the grocery store. Give your guests a tour of the kitchen so they know where everything is. Leave mugs out for hot drinks and make sure to have water, coffee, tea, and juice on hand in the mornings.