There are few things that collectively capture our hearts and attention spans like the joy of a high school romance. Whenever a new teen rom-com graces our screens, we're given a one-way ticket back to the magic of falling in love as a youngster (And in fact, it's even better this way—we're offered the ability to reminisce on the joyful parts while also forgetting the stress of standardized testing or wearing the right jeans. Hindsight is 20/20!).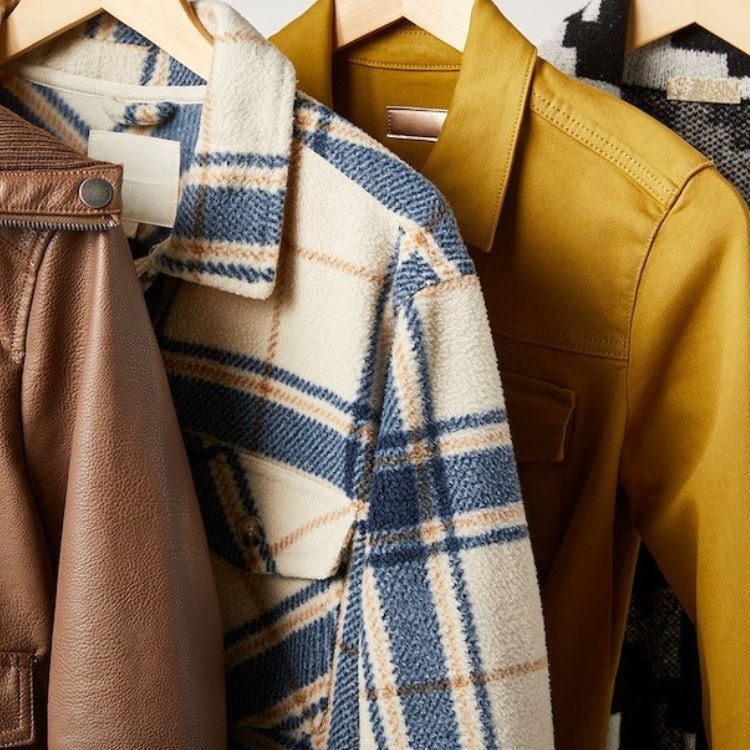 ...and it's wallet-friendly
The To All the Boys series gives us that tender reminiscence and more. Not only do we get a front-row seat to witness the love story of two highly-deserving characters, Lara Jean Song Covey and Peter Kavinsky, but we're also gifted other characters, storylines, and conversations that offer wisdom and guidance for life both inside and outside of high school.
I was SO excited for the third movie—and not just because I'm desperate for new quarantine content, but because I genuinely want the best for both Lara Jean and Peter. Basically, I use this series as an opportunity to relive my own high school experience—which featured much uglier clothes and a notably less hot male lead. Since I can't go back to high school and date Peter K myself, the next best thing I can do is talk about the series in depth here (and DM Noah Centineo repeatedly on Instagram, but that's neither here nor there).
WARNING: Major spoilers ahead for To All the Boys: Always and Forever (now available to stream on Netflix).
Now that I've seen the first two movies about a hundred times each and the third just once (so far!), I'm ready to officially discuss my favorite parts, scenes, quirks, and moments—plus, to remind everyone of just why these films are culturally (and emotionally and sexually) relevant and important. Let's dive in!
Here, I'm sharing the absolute best moments and lessons from the To All the Boys series: the moments from all three films that made me laugh, cry, learn something, and believe in love.
1. When Dr. Covey bought Margot a billion magazines at the airport so LJ could have some time alone to say goodbye to her sister before she left for college. When my older sister left for college I'd sit dramatically on the bus and stare out the window while repeatedly listening to "Fifteen" by Taylor Swift. LJ's sitch was better!
2. When Kitty showed how deeply annoying AND deeply endearing younger siblings can be. She's simultaneously LJ's biggest critic AND biggest supporter. If you have sisters, you know the drill—and the movies capture that perfectly.
3. When Lucas returned LJ's letter instead of using it to embarrass her or to make himself look cool. (Incredible friend move! Lucas is the underrated hero of this franchise! Lucas for president!)
4. When Lucas shared a bit of the journey surrounding the difficulty of coming out to your family and friends (at any time, but especially in high school). It's still rare for films and TV shows to discuss the reality of coming out, and I appreciate the ways this film depicts Lucas as a multifaceted character.
5. When Christine so relatably announced that she'd rather fake an illness than participate in PE class. I mean, same. If Lucas is president, I want Christine as VP.
6. When Peter spun LJ around in the cafeteria and I wished more than anything in the world that I could go back to high school just so I could have that experience. Sometimes I watch this scene when I'm sad and it instantly turns things around. The music? So good. The understated sexual chemistry? Unreal.
7. When Peter made sure to pick up that bowl of popcorn on the couch before engaging in a pillow fight with Kitty. WE STAN A THOUGHTFUL KING!
8. When Peter acknowledged that a depiction of a character in a show he was watching with LJ and Kitty seemed racist, and mentioned it to both of them. It didn't lead to a big conversation, but it did urge viewers to consider the way we all view characters in entertainment (something that's rare in a rom-com!).
9. Literally any time Lara Jean wore something that wouldn't be considered "cool" in high school but that was actually the chicest thing ever (I'm looking at you, knee socks and Etsy boots!). In high school, I dressed more like Gen than like LJ (which is fine)—but it's really refreshing to see the female lead, who isn't considered popular or cool, embracing her quirky taste. I want pretty much every item in her closet.
10. When Dr. Covey told LJ to go to the party instead of baking cupcakes at home. I loved seeing a dad who understood the importance of socialization. I LOVE DR. COVEY!
11. When Peter snapped LJ's scrunchie on his wrist and said "deal" and I immediately ordered a 50-pack of scrunchies. Noah Centineo is so hot. Just… so hot.
12. When Peter drank kombucha instead of beer at a party because he knew he was responsible for getting LJ home safely. (No matter how old you are, safety should ALWAYS come first.)
13. When Peter sunk a beer pong cup (even while he wasn't drinking!) and made perhaps the hottest face anyone has ever made. Maybe it's just the fact that I haven't touched a man since March of 2020 talking, but I have literally never been as attracted to someone as I am to Noah Centineo in a bomber jacket (or in a robe… or in a hot tub… or in a hoodie…). NOAH YOU'RE SUPER WEIRD BUT PLEASE CALL ME.
14. Whenever Jenny Han (author of the To All the Boys book series) made a cameo. Did you know!? She plays the homecoming chaperone in the first movie, a consoling teacher in the lunchroom in the second, and the teacher on stage in the flashback scene in the third.
15. When Dr. Covey told LJ that he's concerned about if she's ready to have sex, but gave her condoms nonetheless. Parental guidance yet trust and respect? We love to see it!
16. When Peter picked up LJ in the hot tub before he kissed her, then said, "There's no one like you, Covey." SWOON. Before I watched this movie for the first time, my best friend texted and said, "I can't wait for you to get to THE part. You'll know when it happens." That was THE part, and I certainly knew when it happened. Nothing that has ever happened to me (much less in high school), and I'm honestly bitter about it.
17. When Peter stood up for LJ and tried to tell the truth about what really happened in the hot tub, even though he realized it was probably too little, too late. I appreciate the realistic nature of this scene. He probably had no idea what to do, and he CERTAINLY needed some nudging from Christine, but he ultimately stood up for LJ, and even offered to talk to Gen about it. I'm glad LJ talked to Gen herself, and I'm glad Christine was her ultimate defender, but it was a nice offer. It would've been easy to for Peter to accept the praise for hooking up and move on, but he cared a lot about LJ and her feelings.
18. When LJ conquered her fear of driving so she could go march up to Peter and tell him how she felt. A brave queen!
19. When Peter said, "You gonna break my heart, Covey?" SWOON AGAIN. Noah, you're breaking mine!
20. When it was clear that Dr. Covey was raising his daughters to learn about and honor all aspects of their biracial culture and heritage, even after the death of his wife. I love the scene when Lara Jean and Kitty visit their late mother's family with their dad. Even though he's not tied to the family by blood, he still makes a clear point to ensure his daughters know their family, their history, their culture, and the story of their mom's life.
21. When Peter made it very clear that he wants to have sex (er, go "base jumping") with LJ, but respected her timeline and her feelings. I just feel like this film should be required viewing for all high schoolers everyone, no?
22. The sheer fact that Holland Taylor graced our TV screens for so much of the second film. How did we get so lucky!? Why is this not discussed more!? Stormy added so much value to the film, and I wish we could've seen even more of her.
23. When Christine makes the very valid point that LJ should know how to "rev her own engine" sexually. No one (and I mean no one) spoke to me about women masturbating in high school.
24. Kitty's "feminist" necklace (Wait, where can I buy one?).
25. The entire treehouse scene between LJ and Gen, when LJ teaches viewers about the Korean word jung, which is a connection between two people that can't be severed. "Even when love turns to hate, you will always have tenderness in your heart for them." It's a realistic portrayal of how friends can grow apart and mess up, but still have complicated feelings for each other.
26. When, even though she was so upset with him, Peter came to pick up Lara Jean because he knew she hated driving in the snow. When he rounded that corner, my fricking heart dropped. He's not perfect, but he was in that moment.
27. When Peter said, "Break my heart, Covey. Break my heart into a thousand pieces. Do whatever you want." SWOON TIMES THREE. Peter K is a stunning (literally) example of a man learning to show vulnerability and emotion.
28. When, in the third movie, we find out that PK and LJ still hadn't had sex—meaning that PK honored his earlier promise to respect LJ's timeline and not pressure her. Once again I say, this film should be required viewing! I love the way they show a loving, passionate, and intimate relationship, both before and (spoiler alert!) after they have sex.
29. When our lovebirds do have sex, it's from a place of love, respect, and passion—not as a way to prove a point, to say goodbye, or to exert power over each other.
30. When the Song Covey sisters find the lock their mom left at Seoul Tower, and they add a lock of their own. The Covey family trip to Korea was such a special addition—not only did we get to travel through our screens, but we also got to witness important family bonding and growth.
31. When Lucas made the very valid argument that you don't have to feel bad for liking things that are popular (like, yes, it's okay to want to go to prom). There is so much pressure to only like things that are just-uncool-enough-to-be-cool—which is bullshit.
32. When Peter, arguably the showiest guy in school, asked LJ to prom in a way he knew would be more intimate, special, and comfortable for her. Any diner scene makes me happy, both for Peter reasons and for milkshake reasons.
33. When you find out that Peter remembers the exact moment he first met LJ, and it's even cuter than I could've imagined. Here I sit, patiently waiting for a man from my past to tell me that he's been in love with me since elementary school.
34. When Gen complimented LJ's shoes in the same spot in the hallways she once ridiculed LJ's fashion choices. Full-circle growth!
35. When the Song Covey sisters recognized that it was okay to both miss their mom and embrace Trina into their family.
36. When Peter respected Lara Jean's wish for him not to attend her dad's wedding (and instead of ruining a special family day with his own feelings, he chose to surprise LJ after instead).
37. When LJ realizes that she wants to follow her heart and go to NYU, even if it will mean disappointing Peter. True love means making your own choices and respecting that in each other!
38. When Lara Jean cut her hair at the end of the film to signal change and growth. It's okay to want to become brand new while still holding on to things you love. I, personally, will be watching new movies, while still holding on to the TATB series at the same time.
What did I miss? What other iconic moments from the series left an impact on you? Tell me in the comments!