So-called "clean eating" has really had a moment over the past several years. Chances are, you yourself or someone you know has jumped on the clean eating bandwagon, eschewing packaged and highly-processed foods for the real deal. But the definition of clean eating can get a little muddy depending on your source, so for some, it might be difficult to know what you can eat and what you can't.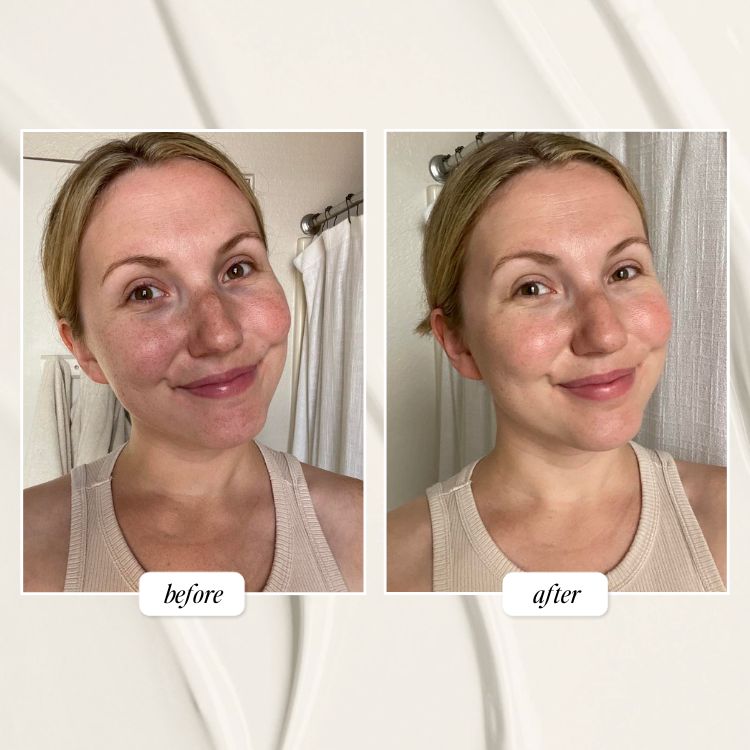 Essentially, as far as I can tell from combing through various sources on the internet, clean eating is just that: opting for real, whole foods whenever possible, while limiting refined things — grains, sugar, and the like.
I personally don't believe in food dichotomies (like food being good or bad), but I can definitely get behind eating more real, whole foods. And being able to pick up all of my clean eating staples at Trader Joe's makes things infinitely easier. Here's some of what you might find:
Produce
Unsurprisingly, the produce section is practically bursting with clean eating-approved food. You probably don't need an explainer on why fresh apples, carrots, and cauliflower are good things to buy if you're trying to eat clean, but there are a few things that you shouldn't miss.
Roasted Vegetables
If you're looking for a quick and easy side dish, look no further than the refrigerated roasted veggies. A mix of fall veggies with olive oil, herbs, and sea salt and pepper, it would be great alongside a roast chicken, tossed with beans, lentils, or quinoa, or topped with a fried or poached egg.
Organic Greens and Herbs Salad Mix and Organic Spring Mix
The greens and herbs mix is basically my Trader Joe's secret weapon. I tell people to "use up" herbs they bought for a recipe by throwing them in a salad all the time, but this mix does that little bit of work for you for a more flavorful salad. Because the salad mix is already gussied up on its own, you can add as little as a simple vinaigrette or as much as veggies, grains, beans, lentils, or a nice piece of fish.
Not everyone likes the taste or texture of herbs, however, and the classic spring mix is a great option if you're looking for something a little less fancy.
Seasoned Brussels Sprouts
Brussels sprouts are one of my very favorite vegetables (yes, I really am serious — I also love broccoli. I'm multifaceted weird). I especially love them shredded or thinly sliced. Though I'm perfectly happy doing this on my own at home, seasoning them and cooking them whichever way strikes me as best in the moment, I have to admit that being able to buy them pre-prepped AND seasoned feels sort of like a luxury. On busy nights, there's nothing better than as-easy-as-possible vegetable prep. After all, it makes it that much more likely that I'll actually eat a vegetable.
Green Goddess Salad Dressing
Salad dressings are tricky, guys, so make sure you check the ingredients. This one is pretty good and is made with olive oil instead of vegetable oils. Plus, it's full of tasty things like herbs, garlic, and avocado. What's not to like?
Refrigerated Foods
Pasture Raised Eggs
These are the eggs I typically buy at Trader Joe's. Egg labeling is confusing, so I'm not fully sure if these are truly pasture-raised eggs, but when I can't get somewhere with pasture-raised eggs that I know better, these are what I opt for.
Cultured Butter
All butter is definitely an in-moderation-only kind of thing, but cultured butter is naturally fermented, according to the Food Network. You're definitely going to get more bang for your fermentation buck by opting with unsweetened plain yogurt (which is considered clean), but it's not necessarily a terrible choice — and it tastes great.
Simply Almond Beverage
Nut "milks" often have gums and stabilizers in them, but not this one. This relatively new offering at Trader Joe's contains only water and almonds. That makes it my go-to store-bought almond milk.
Grilled Balsamic and Rosemary Chicken
Some days you need something especially fast. This grilled chicken definitely works when you're short on time and/or inspiration. The marinade is sweetened with honey, so if you're avoiding honey, maple syrup, and other alternative sweeteners as well as refined sugar you'll want to pass on this one, but otherwise, it's perfect for a quick and easy dinner, to pair with salad at lunch, and more.
Frozen Food
Frozen fruits and vegetables are also typically going to be an easy place for you to shop if you're looking for things to keep on-hand. But beyond the broccoli florets and frozen berries there are a number of additional choices that you won't want to overlook.
Cauliflower Rice
A Trader Joe's staple, you're likely already buying cauliflower rice regularly, but it's the perfect thing to keep in the freezer for stir fries, casseroles, smoothies, and more. If you haven't tried it yet, go grab some, and if you have, consider this a reminder to stock up.
Wild Coho Salmon
I prefer wild salmon, so I was pretty excited to find it frozen at Trader Joe's. I try to keep some in the freezer when I can for an easy, healthy dinner. It's generally a bit more expensive than farmed salmon, so if your grocery budget is tight, you might prefer buying farmed salmon instead of wild — as Healthline noted, it's still good for you.
Uncooked Buffalo Burgers
Bison can be a good alternative if you're trying to limit (or eliminate) your beef consumption. According to Cooking Light, environmentalists also argue that it may be better for the environment. The buffalo burgers at Trader Joe's are made of solely ground buffalo, meaning they're lean (it's a lean meat) and clean.
Pantry
Organic Dried Mango
The organic dried mango at Trader Joe's contains just one ingredient: mango. If you have a sweet tooth, the dried mango can be a good alternative for whatever other sweet treat you'd eat instead. Plus, it's tailor-made for on-the-go snacking. If you're not into dried fruit, try the freeze-dried.
Raw Pumpkin Seeds
Many of the nuts and seeds sold at Trader Joe's are great options in terms of clean eating, but you definitely do need to be careful. Read the ingredients to make sure that there aren't any sneaky sugars or other ingredients that you're trying to avoid. Pumpkin seeds are great in trail mix, to top a smoothie bowl, in pesto, and more.
Raw Almond Butter
The unsalted raw almond butter sold at Trader Joe's is just one ingredient: almonds. That makes it a perfect option for people looking to eat cleaner. Add it to a smoothie or bowl of oatmeal or spread on apple or banana slices.
Organic Coconut Aminos
For an alternative to soy sauce (particularly if you want or need something lower in sodium), consider organic coconut aminos. Now, Eating Well noted that it's not an exactly perfect substitution, so keep that in mind when cooking with it, but the bottle is worth having in your pantry.
Organic Tahini
Tahini is so much more than a hummus ingredient. You can use it as a spread, as a drizzle, as a sauce, and pretty much any way that you'd use a nut butter. The Trader Joe's organic tahini is a great option at your favorite grocery store.
Organic Virgin Coconut Oil
Coconut oil is a total pantry staple. It's great for roasting veggies, adding a little fat to smoothies, popping organic popcorn kernels (if you eat popcorn), and more. You can buy a jar that retains that coconut flavor or you can pick up a jar of the refined version, which won't have that flavor, but has been much more processed.