Editors' Note: This story was originally published on The Everygirl in September 2019, but in an effort to amplify important content by our Black writers, we are reposting for those who may not have seen it originally.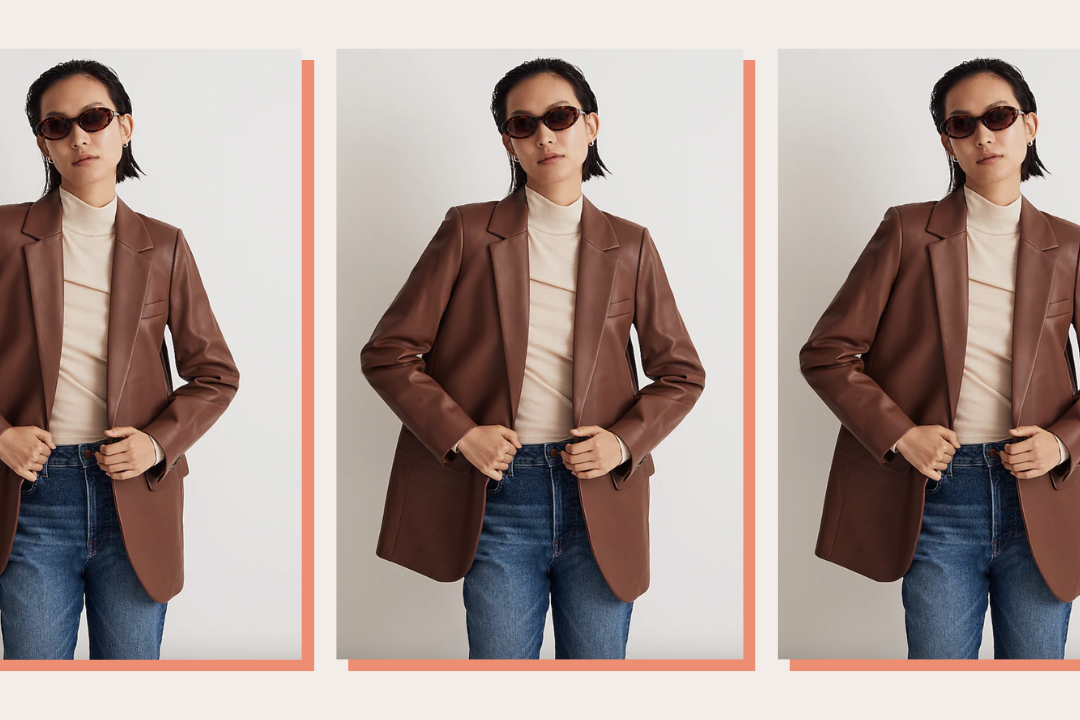 time for your fall wardrobe update!
The CLTV was one of my first stops when I landed in Memphis. I was excited to meet fellow black creatives in a city beyond Los Angeles, and if I'm honest, my creativity and spirit were running on E. I was hoping to regain some sense of clarity about my own journey by spending time with young Black folks doing important work in their city. The moment I walked through the glass doors in Orange Mound and saw the white walls filled with Black art and the young brown faces walking in and out of the art space, I felt right at home.
I was soon introduced to Victoria Jones — whose presence was powerful, yet inviting. She was similar to that of your favorite no-nonsense older cousin who you know is there to lend an ear, but will always challenge you to do better. Her voice commanded the room; her message of empowering her community through art reminded me that creating goes beyond self. Here, I talk to Victoria about sustaining a non-profit, the importance of community, and owning her blackness unapologetically.
Name: Victoria Jones, Founder of The Collective
Age: 28
Current Location: Memphis
Education: B.S. in liberal arts with minors in history, African American studies, and English from Middle Tennessee State University
What was your first job, and how did you land it?
My first job out of college, I worked a bunch of weird, odd-end jobs just to say I was "doing something" at first. The first job that really set me on my path was as an event assistant at Crosstown Arts. I honestly don't know how I landed it. It was one of my first gigs out of school, so everything on my resume was based on the work I'd done while still in school. I helped found the Black Student Union at Middle Tennessee State University, and we spent a bit of time talking about diversifying their audience base, so I believe that connection helped me land it.
Also, before I realized I didn't want to work for anyone, I could really cut the charm up a few notches for job interviews. But we found our niche at Crosstown Arts; wanting to see more Black art and Black community with a space like Crosstown Arts regularly available for programming, we started working on the art ecosystem we truly wanted to see in Memphis.
Before we get started, what is The CLTV?
The CLTV is a Black art and culture non-profit organization. We are dedicated to elevating Black artists in Memphis while using their creative expression to uplift the Black communities they're charged with serving. We operate under the belief that Black artists are the most thoughtful, innovative, and intentional change agents currently working in the city. We believe those artists require a platform and a megaphone if this city is to elevate to its full potential.
We operate under the belief that Black artists are the most thoughtful, innovative, and intentional change agents currently working in the city.
How did plans for The CLTV come about? Was this a project you always envisioned, or did something drive you to open the space?
I have known I was interested in community organizing for quite some time. While I was still in school, I found my biggest inspirations to be art and Black folks. When I got out of school I wanted to find a way those things could live together in my work.
Working at Crosstown Arts gave me access to the art piece. The very first show I worked was an exhibition of a brilliant Black visual artist, Lester Merriweather, but no one who looked like me made their way into the gallery. Every experience I had with his work was framed through a white lens. Honestly, the CLTV got started because I wanted to have a conversation about Lester's work with someone who had shared experiences with me. I wanted a space to have an unapologetic conversation about this Black-ass work through the lens of the Black experience in a Black space; we deserve that space.
That experience was the original inspiration to embark on this work. I desperately wanted to see space that was dedicated to Black communities led by Black artists. As a majority-Black city that has built our identity around Black art and culture, it is beyond time for us to begin carving out space for Black folks to create and to celebrate those creations. I think me and the team I work with were beyond tired of borrowing space from organizations that would use us as a checkmark for diversity in a grant application. We wanted our own, where we made the rules and could authentically engage with each other.
The location is the historic Orange Mound. How important was it for you to create this artistic safe-haven there? And how is the gentrification of Memphis impacting the community?
The CLTV has been doing this work for almost five years. About a year and a half ago, we started looking for physical space. We were tapped by neighborhoods to "activate" certain locations. We were being used as tools to really put a spark to neighborhood activation. We had to make an intentional decision to activate the spaces we cared most for, the ones that reflected our narratives; where we live, our aunties, cousins, the folks that look like us. We wanted our creative energy to most benefit Black neighborhoods. So Orange Mound was a no-brainer for us. The first Black neighborhood founded by Black folks for Black folks, built by and developed by Black folks.
We have the highest level of civic pride and engagement. We were standing outside the gallery before it was a gallery and someone drove by in a box chevy on 22s listening to Gotti, and we knew we were home. There was no security guard asking us what we were doing there, and there were no concerned looks; just folks who looked like us, a little curiosity, and some celebration.
You all don't charge admission to view exhibitions. As a non-profit, how do you keep growing your business?
It is different every month. It is a business we are continuing to learn and develop, but 90 percent of our work is funded by The CLTV's passion and dedication for this city. We have received a couple grants here and there — the largest one coming from the Hyde Family Foundation. From there, we have been beefing up our event venue rentals and working on consulting gigs. We want to become as self-sufficient as possible. We are extremely young and extremely Black — it is not realistic or sustainable for us to rely solely on grants.
I loved 'The Corner Store' shop inside of the gallery. Are all of the makers sold there Memphis artisans?
Every one of 'em is Memphis and Black AF. It's beautiful.
What does your typical day look like?
There is literally no such thing. Every day we are building. Some days are spent in meetings, some are spent sweeping and vacuuming, others are spent setting up for events and watching Black artists create. Some other days are spent sad; paralyzed by fear — this work is daunting and tough and heartbreaking at times, but most days we figure out how we can shift the needle just a hair and work towards that.
What advice do you have for black creatives who want to start a company, but don't have the capital right away?
Don't wait. I think we want everything to be perfect before we jump. This may be awful advice, but I don't believe we have the luxury to wait. It's all hands on deck. I think the first step is not capital, but to build your team. Find folks that are just as committed to the idea as you are. Build trust with each other and start to build. It may not be the shiniest or the newest, but if you are true, it can be the most authentic. That's what people respond to.
Keep your mission in mind, make sure that every step is firmly in that direction, and build until you can't build anymore. The work is so hard, so I don't want to be unrealistic, but I do believe if you've been called to do it you have to get started even if it's not perfect. And lastly, take care of yourself. As best as you can, take care of yourself, and get a therapist. (I'm saying this as much to you as I'm saying it to myself.)
This may be awful advice, but I don't believe we have the luxury to wait.
From spending a little time in your art space, I can tell it's all about community. Especially after talking with you, along with Talibah Safiya, who is a talented singer/songwriter and jewelry maker; and James Dukes, who is the founder of Unapologetic and a music producer — who both moved back to Memphis from Brooklyn. How does their work impact the growth of The CLTV and the art scene in Memphis?
For The CLTV specifically, it happens in waves of inspiration. I get to look to my left and my right in the trenches and see these brilliant visionaries and their creative expression. It keeps the team grinding and puts purpose behind our work. It also helps to push ourselves. We see folks going hard, and we can't be the link in the chain, so we push to maintain a certain level of excellence we hope our creative can be proud of and inspired by.
The art scene as a whole is made by the folks you just named and the artists galvanizing around them and working alongside them.
Do you consider yourself a mentor?
I hope so. I think if I do this work correctly I can inspire others to do the same, and hopefully leave a blueprint.
What about your work gets you excited?
Watching Black folks hope; watching them believe in something better than what we've been forced to receive; watching them build. There are so many moments of sacrifice that the most exciting part for me is watching the creators get a chance to revel in happiness.
In the next five years, what do you hope to have accomplished with this initiative?
Ownership. We need to own property for this work to be sustainable, and to ensure that our presence and creative energy are used to invigorate the current residents — not as a tool to accelerate displacement.
Before my first visit to Memphis in May, I heard a lot of negative remarks about the city. But after three days, I didn't want to leave because I was so inspired by the work you're doing and the pride you have for your city. What do you want people to know about Memphis beyond the stereotypes?
The art and culture in the city are unmatched.
What advice would you give to your 22-year-old self?
White folks won't be any less white based on you being "polite." Speak your truth.
What career accomplishment are you most proud of?
Opening the CMPLX for sure. I know we are so far from the ultimate goal, but when I can take a second to reflect, I am so empowered by the work it took to get us to that opening and everything we have been able to do since with a physical building.
White folks won't be any less white based on you being 'polite.' Speak your truth.
Victoria Jones is The Everygirl…
Go-to brunch spot? Brother Juniper's. Honestly, it is more a breakfast spot, but when folks ask where I want to go that is always my choice, and I struggle with sobriety so the lack of mimosas is actually a plus for me!
Best BBQ in Memphis? Payne's. Hands down. Fight me.
Must-have beauty product? Better Than Sex mascara. If I can have a clean face with well-kept eyebrows BTS just makes me look polished and intentional. Also, keeping the nails done is a must. I'm pretty low maintenance and those adjustments help to make it appear as though I've tried.
Favorite visual artist? You gone get me in trouble with this question, so I'm going to frame it a little differently. The visual artist I am most excited by right now is Kiara Sally. I have been afforded a great opportunity to watch her develop as an artist, and she is on the path to greatness!
If you could have lunch with any woman, who would it be and why? Oprah Winfrey — or any Black female philanthropists, honestly. The push we are trying to make in Memphis is going to require serious financial backing, and if it could happen in concert with other Black women, I could think of no better way to build out our foundation.