If there is one thing our entire team has slowly but surely given into, it's TikTok and TikTok trends. At first, we were reluctant, and then we were all in. A day rarely goes by where we don't discuss at least one of the latest trends, products, or dramatic feuds that seemingly take the app by storm overnight.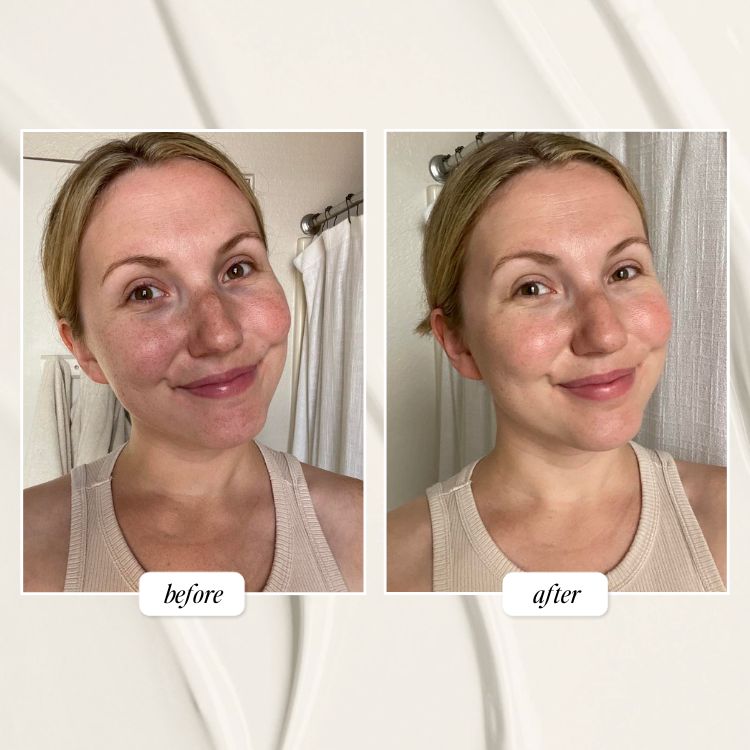 And yes, all of the drama, dances, and silly trends are fun to watch, but can we just take a moment to realize the sheer power teens on TikTok have in selling out products? We've seen it happen with the Aerie Crossover Leggings, Abercrombie '90s Jeans, the Simple Modern tumbler, and so much more. Our editors have tried them all, and we're here to give our recommendations on the products that were, in fact, sell-out-worthy.
These are the items taking over our Slack channels and making their way into our daily routines—the ones we truly just can't stop raving about. It's the workout wear we've come to own in multiple colors, the beauty products we rebuy every time we run out, and the fashion pieces that have become wardrobe staples.
Keep reading for the viral TikTok products that are Everygirl editor-approved and definitely worth the purchase:
Colorfulkoala
The only way to describe this material is that it feels like butter. Prior to having them, I didn't understand what that meant, but after trying them, I couldn't imagine wearing other leggings again. These check the rare box of being a pair that I both want to work out and lounge in because of the unique material; they aren't just cotton like so many lounge leggings, but they also aren't a dry-fit material like most workout leggings—they're truly in a league of their own.
– Maddie Galassi, Fashion Editor
The Ordinary
This is one of my favorite facial treatments because it's one of the few where I can actually see immediate benefits. I make sure to do it in the mornings because for the rest of the day post-peel, my skin is so glowy! I also notice that when I do it consistently, I have significantly less blackheads.
– Josie Santi, Wellness Editor
Simple Modern
Am I obsessed with Simple Modern tumblers? It's safe to say yes; I have one of these filled with perfectly chilled water always in arm's reach. I transitioned from being a loyal Yeti user and I will never go back for a few reasons: The slim grip is easy on my hand to hold, the straw is slip-free, making sipping extra enjoyable, and its insulation is truly noteworthy—it takes 12+ hours for a cool beverage to lose its chill.
– Alaina Kaczmarski, Cofounder & Editor
BUTABY
I bought these sunglasses after I broke my Ray Bans (RIP). I love that they're super affordable, on trend, and come in a pack of two! I've definitely gotten a ton of use out of them so far.
– Ashley Selleke, Branded Content Editor
Paula's Choice
I caved and bought the 2% BHA Exfoliant so I could test the magic for myself. The formula takes a moment to get used to—initially, I was really skeptical since it feels quite oily on the skin. Despite my doubts, I've actually gotten used to how the formula feels, and after around eight months of use, it's made my hallowed list of auto-buy repurchases. My favorite part is how gentle it feels, with no burning, itching, or stinging like other exfoliators—both chemical and physical—that I've tried.
– Kelly Etz, Former Online Course Director
IENIN
I bought my weighted hula hoop after TikTok swore that it would make me lose inches off of my waist, and while I'm not measuring, I've found that even hula hooping just 10 minutes a day to my favorite songs has been the ultimate dance party and a great, quick way to get my heart rate up for a quick cardio sesh. It could have been the worst purchase of my life, but honestly, it's been one of the greatest.
– Ashley Selleke, Branded Content Editor
Sparkly Trees
I'd seen the sunset lamps all over TikTok and knew it would be the perfect afternoon light by my bed for reading, watching TV on my laptop, or just scrolling on my phone (likely on TikTok). I love the beautiful muted, warm light it adds, and it makes my apartment feel like it's a beachfront villa in Bali instead of nestled in between a bunch of buildings in Chicago.
– Beth Gillette, Former Editor
Revlon
As a longtime hater of blow drying my hair, I was reluctant to try this one. My coworkers and friends have been singing its praises long before TikTok, but I just wasn't on board yet. Then, after watching some of the most beautiful at-home blowout routines I've ever seen, I finally caved. I won't lie and say this tool doesn't take a while to get used to, but once you do, it is oh-so-worth it. I truly think it is the only tool that could ever come close to providing me with that post-salon feeling.
– Jessica Welsh, Associate Editor
PAVOI
I seriously cannot open TikTok without seeing at least one "outfit of the day" video that ends with "and the Amazon gold hoops!" Well, ladies, these are the hoops. They are by far my most worn earrings of the year (like, it's not even close). They are lightweight, go with everything, and come in multiple sizes so you have an option for every occasion. The best part? They do not tarnish. Do yourself a favor and add them to your cart ASAP!
– Jessica Welsh, Associate Editor
Lemedy
I wear this thing everywhere. I've gone to the gym in it, I've worked from home in it, I've napped in it, and I've worn it under a puffer during winter grocery runs. It's lightweight, breathable, and functional AF. When I go to the gym to do an incline walk, a weightlifting session, low-impact HIIT, or yoga, I leave the pads in. When I'm lounging at home, I simply slip them out.
– Ashley Selleke, Branded Content Editor
Aerie
The crossover legging trend is one I wanted to jump on immediately. I love how flattering the style is on all kinds of body types. However, as I was researching different options, I just could not bring myself to spend $70-$100 on another pair of leggings. The AE crossover leggings answered all my prayers. They're just as comfortable as my Lululemon Aligns for a fraction of the price. I will say, they don't offer the most structure or support, so I wouldn't wear them for any intense workouts. As everyday leggings, though? There couldn't be a better choice.
– Garri Chaverst, Managing Editor
Abercrombie & Fitch
After years of gravitating toward cropped jeans, these full-length ones not only feel super flattering, but they also just feel cool. They're a little more of a rigid fit for me, but I find that they're still extremely comfortable and I love that they don't stretch throughout the day. If I had to get rid of all of my jeans except one, this is the pair I would keep. I love how they make whatever I style with them look better, and they're going to be the gift that keeps on giving for me.
– Maddie Galassi, Fashion Editor
Jergens
I have always loved to be bronzed but always hated the process of getting there. Self-tanners are tedious and messy, spray tans are expensive, bed tanning is an obvious no, and, unfortunately, I live in Chicago, where we are blessed with sunshine for only about half the year. Enter: this gradual self-tanning lotion. I had seen it all over TikTok and was very intrigued, so I decided to give it a try. Now, I am obsessed and don't think it will ever not be a part of my routine. It is so easy to add to the end of my shower, it's not messy, and not only does it provide a beautiful natural glow, but it also moisturizes my skin unlike anything else I've tried.
– Jessica Welsh, Associate Editor