And as I sat there, downing my cosmo, I couldn't help but wonder… is there a natural selection to leopard print? Can only the chicest among us pull it off? Or is it the elevated neutral that works in any wardrobe?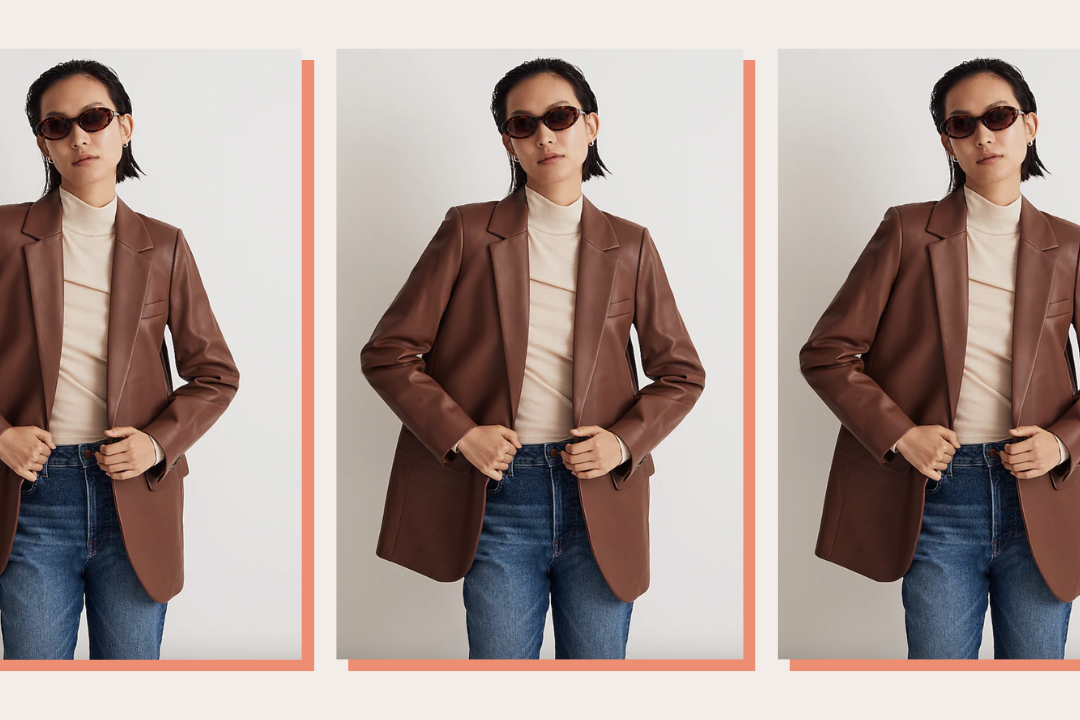 time for your fall wardrobe update!
FADE OUT.
Okay but really, I used to think leopard print was only for the incredibly fashion-forward or The Cheetah Girls and that anything in between was destined for disaster. But this was also the height of middle school where I thought fashion meant a knit skirt that was perilously close to terrycloth material, converse, and a graphic tee emblazoned "I'm with the band." So what the hell did I know, really?
Now, I think of leopard as everything I've ever wanted in print. Neutral but statement-worthy, classic but trendy, elevated but also somehow not out of place at a gathering of Real Housewives wielding chard and sass. It's perfection without being boring (honestly, same), which is an incredible feat to pull off. Here's how to make it work — from the tiniest pops to full-on swaths of fabric.
The Print of the Moment
Lucky for me (and you and everyone in the world, basically), leopard is having a serious moment right now, which which means that you get anything you want in a leopard print these days. Coats, blouses, headbands, pants, shoes, underwear, cars, boats, hair, you get the gist.
Tips for buying leopard print
I stan all forms of leopard, with a notable exception. Just as it is ~challenging~ to try camo in a florescent pink, it's a risk to go neon for your leopard print. However, this is my personal preference, so if you are ready to rock a purple cheetah blouse, I am honestly in awe.
The benefit of staying more neutral — orange, light yellow, black, brown, beige, white — is that your pieces will last for years to come, making them more of an investment than a trend.
Prints can often expose a lot of garment flaws — like shoddy seam work and a less-than-perfect fit. If you're choosing something with a lot of real estate — like a blouse, pants, coat, etc. — make sure you look carefully at the print (either in person or zoom, zoom, zoom online) to make sure it's up to your standards.
This is also a the time to invest in tailoring! It's a great way to ensure that your clothes fit to utter perfection — and another way to invest in your wardrobe and the pieces you know you'll wear and love for years to come.
As always, we are pro faux fur here at The Everygirl. Be good to animals.
If you want to stay in a more neutral, found-in-nature leopard print zone, there are still so many ways you can play with and incorporate the print. A few of our favorite pieces are linked below. Plus, scroll down for all our favorite ways to style it!
The Midi Skirt
The Blouse
The Coat
The Accessories
How to style leopard print
When you start thinking of a classic leopard print as a neutral, it gets that much easier to style. Pair it with everything from jeans to night-on-the-town dresses to knockabout Sunday loungewear.
For Work
Sweater / Tie-Waist Pants / Leopard Heels / Tote / Gold Hoops
Leopard Skirt / One-Shoulder Sweater / Loafer Mules / Crossbody / Drop Earrings
Leopard Pant / Leather Jacket / Loafers / White Button-Down / Gold Hoops
Leopard Sweater / Jeans / Booties / Leather Bag / Disc Earrings
For Weekend
Leopard Topcoat / Tie-Front Top / Jeans / Sneakers / Ear Crawlers
Leather Jacket / Leopard Dress / Slingbacks / Studs
Off-the-Shoulder Sweater / Leggings / Sneakers / Clutch / Leopard Bandana
Oversize Sweater / Leopard Jammies / Slippers