Each year seems to boast a fleet of new buzzworthy beauty ingredients, as we've already seen CBD and bakuchiol take center stage in the skincare space. And now, expect polyglutamic acid to join the pack of 2019's hottest ingredients, as this ultra-hydrating ingredient has been utilized in everything from serums to essences.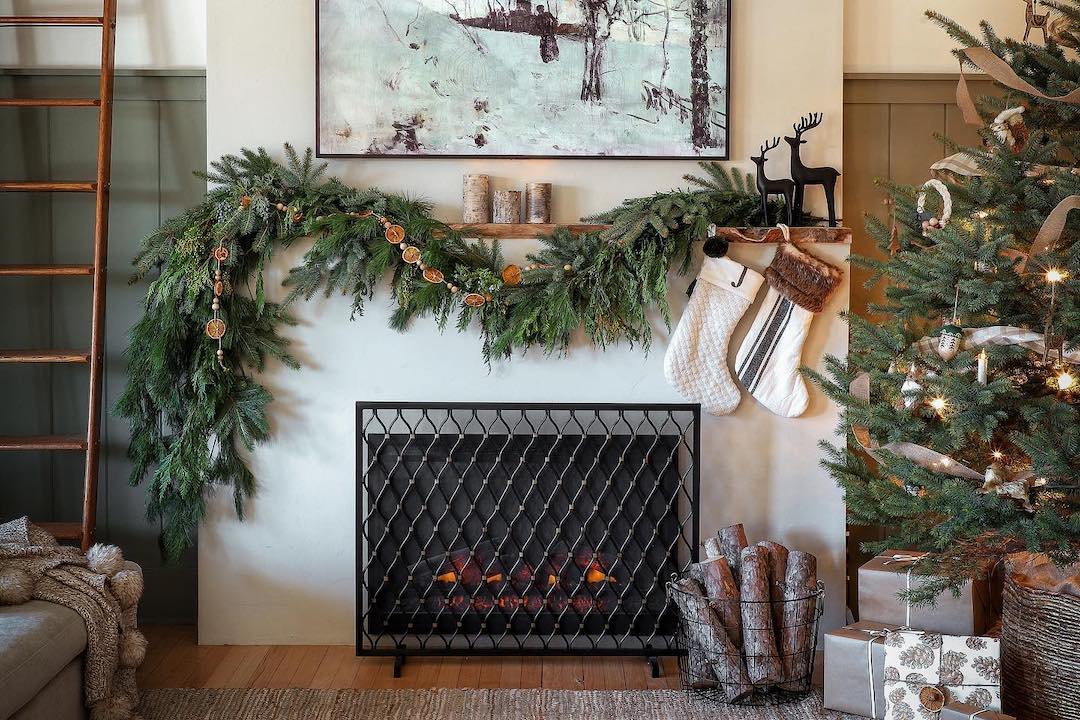 there's still time to deck your halls
However, if you are a bit curious (and who wouldn't be?) as to what the heck polyglutamic acid is, and exactly what it can do for your skin, we tapped three board-certified dermatologists to break down all the pros, cons, and need-to-have products that utilize this moisturizing ingredient.
Read on below to gain a better understanding about polyglutamic acid, and why it may just be the secret ingredient in achieving flawless, winter-ready skin.
What is Polyglutamic Acid?
While polyglutamic acid may sound like a mouthful to pronounce, board-certified dermatologist Dr. Zain Husain, FAAD, suggested that the benefits associated with this trendy ingredient are pretty straightforward.
"Polyglutamic acid (PGA) is a water-soluble peptide that is derived from fermented soybeans," Husain told The Everygirl. "As a versatile ingredient, PGA can serve many purposes due to the fact that it is edible, water-soluble, non-toxic, and biodegradable."
Polyglutamic acid bears many similarities to hyaluronic acid (HA), another buzzy skincare ingredient. According to a 2018 review published in the International Journal of Biological Macromolecules, HA-based formulations (gels, creams, lotions, and serums) contain impressive anti-wrinkle, anti-aging, and face rejuvenating properties. In addition, the review suggested that these formulations may also improve collagen and elastin stimulation, and face volume restoration.
However, Husain argued that the moisturizing content of PGA is a lot higher than that of hyaluronic acid, making it an ingredient to not overlook once the temperatures drop.
"PGA is comparable to hyaluronic acid, which serves a similar biological function on the skin," he explained. "However, PGA can retain five times (or more!) the moisture than hyaluronic acid."
A 2014 study published by the Microbiology Society (a membership charity for scientists interested in microbiology studies) supports Husain's arguments, as it suggested that PGA actually may enhance the skin more than ingredients such as collagen and hyaluronic acid.
How can Polyglutamic Acid revolutionize your daily regimen?
Polyglutamic acid also boasts impressive anti-aging properties, board-certified dermatologist DiAnne Davis, MD, FAAD, suggested that PGA helps slow down the aging process.
"Part of the aging process involves the loss of hyaluronic acid in the skin, which is broken down by an enzyme called hyaluronidase," Davis told The Everygirl. "Moisturizers that have polyglutamic acid help to inhibit the action of hyaluronidase, resulting in patients retaining more hyaluronic acid in the skin, and giving an overall moisturized, rejuvenated, and hydrated appearance to the skin."
With this in mind, Davis explained that it is a great idea to combine PGA products with other skincare essentials you use in your daily regimen, especially your hyaluronic acid products.
However, it's important to layer PGA products carefully. She recommended cleansing your face first, and then following with a hyaluronic acid product of your choice. Next, she suggested applying your antioxidant or anti-aging serum, and then following up with your PGA product. And to seal in the benefits from all your products above, she advised finishing with a moisturizer and daily sunscreen products.
Should you try Polyglutamic Acid?
Since PGA helps boost hydration and skin elasticity, board-certified dermatologist Dr. Debra Jaliman, MD, said this is one winter-ready ingredient that functions as a good humectant, making it something to look for when you're constantly bouncing between the frigid winter air and heated environments.
"Polyglutamic acid is a really good humectant," Jaliman told The Everygirl. "PGA helps seal the moisture in your skin, and enhances the skin's elasticity."
Similarly, Davis added that it may be able to be used as a preventative product (and as a skincare booster!) to prevent the formation of fine lines and wrinkles.
"PGA increases elasticity so that when you smile or squint, the creases that are made around your eyes and mouth spring back into normal place," she explained. "It can also help to improve the absorption and quality of other skincare products used in your daily routine."
However, the disadvantage associated with PGA is cost, as Husain explained that some skincare products containing the ingredient can be expensive.
That's not to say that cost should discourage you from using these skincare darlings, especially since he advised thinking of it as a good investment for the colder winter months.
Which products use Polyglutamic Acid?
Husain noted that there are an assortment of products that contain PGA.
"This ranges from food additives, potential usage in biodegradable plastics, flocculants for water treatment, and biological adhesive," he explained.
However, since research has proven that PGA produces an ultra-hydrating effect on the skin, there's no real surprise that it's suddenly becoming a skincare superstar.
THE INKEY LIST
Facial serums like The INKEY LIST Polyglutamic Acid Hydrating Serum utilize a polyglutamic acid complex at 3 percent in order to enhance skin's moisture.
Decorté
The Decorte Liposome Eye Cream uses PGA as well as "multi-layered Liposome Technology™" to keep the delicate eye area supple and hydrated.
Then I Met You
The Then I Met You Giving Essence also puts PGA to good use, as it hydrates the skin with a cocktail of 80 percent fermented ingredients and polyglutamic acid.
With the winter season approaching fast, polyglutamic acid may be the hydrating skincare ingredient you've been looking for, as it is known to have a higher moisturizer content than other collagen and hyaluronic acid. And when used injunction with other skincare products tucked away in your medicine cabinet, you can expect your skin to stay supple and hydrated whether you're outside in the cold, or inside dry, heated environments.
Additionally, the Environmental Working Group also suggested that PGA also is a low-hazard ingredient, making it an ingredient to look for should you be on the prowl for nontoxic skincare beauty products. If you have any questions about if PGA is right for you, chatting with a dermatologist might be a good way to go, but with colder days settling in, it could be a game-changer.