Whether you are renting your first apartment out of college or building your forever home, creating a beautiful yet livable space is a challenge most of us have encountered, but one that Michelle Gage continuously conquers. Michelle is the founder and interior designer of her company, Michelle Gage Interiors, where she constructs magical design spaces that reflect her clients' personal lifestyles. Previously at Anthropologie HQ, she now uses her artistic eye and passion to create one-of-a-kind dream homes.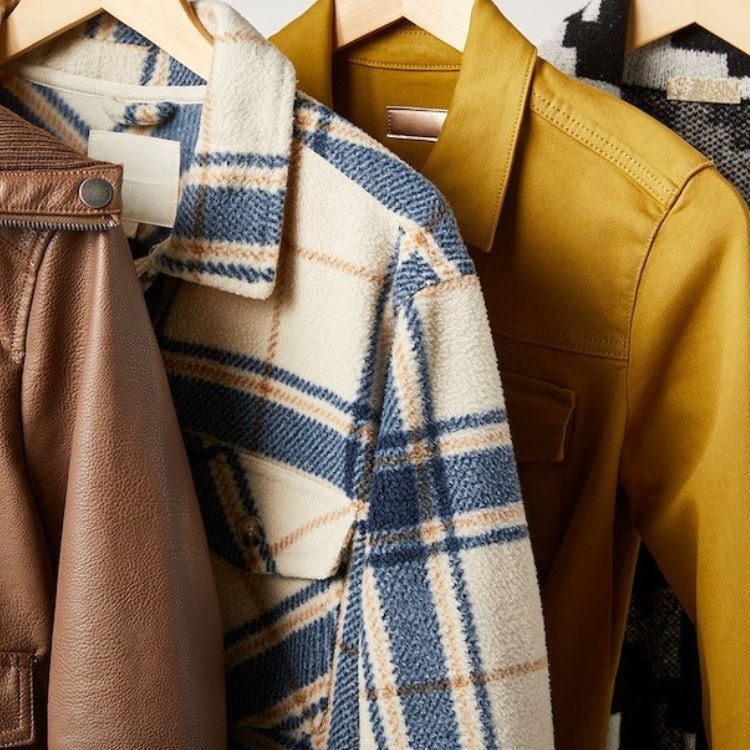 ...and it's wallet-friendly
Michelle shared her advice with us on how to become successful in this industry from interning after college to transitioning to self-employment. If there was one thing we took away, it was that the hard work and persistence always pays off.
Name: Michelle Gage, Founder + Interior Designer at Michelle Gage Interiors
Age: 29
Location: Villanova, PA (near Philadelphia)
Education: B.S. Interior Design from Virginia Tech
What was your first job in the industry, and how did you land it?
I had interior design internships all throughout college, but they were focused more on commercial design. When it came to designing residences, I couldn't find a small firm that I felt matched my aesthetic. I targeted Anthropologie's Home Office because I was a true brand fan. I just loved their whole vibe.
I got the job by basically knocking on EVERY door until they hired me. I would walk the campus and ask employees how they got "in." I would mail my resume and portfolio into their recruiting teams, addressed to people I never met. When I called to see if they received it, I was told they get 10,000 applicants a year. It honestly felt like I was trying to get into college all over again.
Finally, I messaged a few recruiters on LinkedIn and one took an interest in me. She informed me of upcoming in-store interviews. From there, I wiggled my way into a home office interview. My first job out of college was actually an internship at the main office. I took whatever I could to get my foot in the door.
You began as a post-grad intern — which can be necessary, but tough. What's your advice to anyone who has to take an internship post-grad instead of a full-time position?
If I'm being honest, landing an internship out of college isn't really the goal. Student loans are real. If you're going to be getting entry level experience — that's great — you are entry level. If you're getting people coffee, maybe re-think the perceived value.
First step, figure out your budget and make a monthly plan. You can't go into debt while making someone else money. It's not an ideal way to start, but make the internship work for you. Don't let it be one for too long. Prove your worth. Show up every day as if you're getting paid a salary. Take it seriously. You never know when a dream role will open up — and when it does, you'll be the first person they think of.
The other thing I would say is go with your gut. I actually had a full-time offer with a design firm in the city that didn't feel right. While that position provided more financial security, it wasn't the best fit for what I wanted to do long term. The idea of Anthro kept gnawing at me so I turned the full time role down in hopes that I could make Anthro work in some way.
Tell us about the trajectory of your time at Anthropologie HQ. Additionally, what did you love about working there?
I started working at Anthropologie as an intern within the Home Merchandising Department. I had that position for six months before being hired on the Found Objects curating team. After that, I was a buyer of rugs, curtains, and lighting.
The URBN (parent company) campus is truly magical. The people are incredible. The dress code is casual. The cafeteria is delicious and there are dogs everywhere. It really was a wonderful place to work. The one thing that really stands out to me about my time there was how my managers were able to help me move into positions that fitted my strengths and interests. Each position I moved into was with the guidance of a manager — and each turned out to fit my skills well and keep me actively engaged.
How did you know you wanted to work for yourself? How did you know when it was time?
I've always known that I wanted to work for myself, I just had no idea when that would be. I always had businesses as a kid — sold stickers at 8, hosted yard sales at 10 — and really enjoyed working (oddly enough). I never thought I would be starting a business at 26, but sometimes you can't plan these things (and I'm big into planning).
I realized it was time to go when I found myself actively trying to transition into a role that didn't exist within the company. I went to school for interior design, but I wasn't exactly doing that. The work I did at Antho was close, but it was more focused on product development. Anthro isn't a design firm and I was looking for a position that didn't really fit their long-term goals.
How did you prepare to leave your position at Anthro HQ?
Yeesh, I am a Type A prepared person and I didn't really give myself enough time on this. That said, I'm a big believer in "recognizing your window." I knew if I didn't jump then I never would.
It's important to be practical, rather than emotional. Health insurance is necessary and Anthro provided me with coverage. I had a particularly bad day at work and called up my financé to see how he felt about eloping ASAP. We had been dating for 7 years, engaged for 7 months and always planned to elope. I literally called him and asked, "How do you feel about getting married next weekend so I can quit my job and have health insurance?" That night, we Googled "best places to elope on the east coast" and found the cutest B&B in Newport, Rhode Island (which we now visit yearly). We booked our big (secret) day and I gave my notice at work.
I was definitely lucky that marriage and insurance were already part of my plan. I don't take for granted that it would've been harder not having that. I do want to say, however, that no one should be using insurance as a motive for marriage. My timing just happened to work out — if I were looking to quit a year earlier and wasn't already engaged, I likely would've stayed with the company or purchased insurance through an outside provider.
I didn't leave with any kind of business plan — more of handwritten bulleted list of what goals I wanted to achieve. I was very realistic about the fact that I could fall flat on my face; failure is real. Since there was no bad blood, I made a point to leave every relationship on a good note. I didn't want to burn any bridges, in case I had to come crawling back. I had learned a lot at Anthro, but I felt like I got as much out of my time there as I could. I was sure to stay later and work harder in those last two weeks so I could wrap things up nicely for the next person to take over.
How did you build your professional credibility as a freelancer? How did you build your client base?
I actually started out designing for Homepolish. Noa, the founder, had called me a few days before I planned to give my notice at Anthro. He was interested in growing his e-design platform and I had been looking into the company for some time. Through Homepolish, I was able to learn how to work with clients. I also learned how to bill clients and structure my hours.
In this business, photography is extremely important. While I don't entertain working for free now, it can have its benefits early on in your career. One of my most popular projects was one that I made no money on. However, it has gotten me work since its completion. Potential clients have seen this project around the web and have hired me because of it. Now my schedule doesn't allow me to take on free work, but when I was starting out it was a good way to grow my portfolio.
In addition to designing, I wrote for Domino and other design-focused websites. That helped me gain credibility in the design world and build my voice. By writing, I was able to speak to topics that were important to the design community — undiscovered artists, emerging trends, etc. It kept me on the pulse of what was new and next.
What lessons did you have to learn in the early days of your business? How did you learn them?
I treat every lesson as the "cost of tuition" into the business world. I had already gone to (and paid for) design school so I had education on how to design, but I didn't have the education on how to run MY business. There was no textbook for that; I had to write it as I went.
When I was starting out, I really learned what my time was worth. I learned this by having it wasted by others. When you're the new kid, you do things for experience — which shouldn't be written off. However, as I got going, I gained enough experience to know that driving three hours round-trip to give a free one hour "no obligation" design consultation wasn't worth my time.
I learned to set boundaries (still learning) and that even if you are doing what you love, it doesn't mean you should do it on the weekends and in the evenings. I learned that the hard way — by essentially diving in full force with no breaks and burning out.
How would you define your design style? How has it changed over the years?
I would say my style is artfully eclectic. My design style has always been that way, but it hasn't always looked the same. Earlier on, my designs were a little sparse. Now, I really try to fill the space with personality — whether it's mine or my client's. I used to outfit a room with many special vintage pieces. Now I try to find a happy balance between new and old. Not every piece in the room needs to be the star; some pieces need to play a supporting role.
Walk us through a typical workday for you.
Any business owner will say this, but every single day is different. I could be out and about doing a design consultation, meeting with a contractor, sourcing at a showroom or prop shopping for a photoshoot. That's the exciting stuff. On the flipside, I could be setting up business insurance, filling out payroll forms, dealing with delivery issues or balancing my books. I'm starting to get better about outsourcing, but I feel responsible as the owner to know how to do every task being performed.
What's next for you and your company?
I plan on launching a monthly newsletter next year. I am focusing on increasing my local presence and streamlining my systems in hopes of landing larger projects that fall in line with where we are headed stylistically. I'm always trying to attract clients who relate to my style and trust my methods. You can't be for everyone, so I am focusing my efforts on attracting "the right ones."
I'm honestly figuring out "what's next" for my business every single day. The exciting and sometimes terrifying thing about running your own business is that you are literally building the plane as you fly it. It's a thrill, but also a challenge to be doing both simultaneously.
On a more personal note (though still business-related), my husband and I bought an old stone home one year ago. We have spent this last year renovating our first round of projects. Round two starts in January – which will include the kitchen, butler's pantry, mudroom, laundry room and bathrooms. We're hoping to finish the interior by the end of 2019.
What's your best advice for someone who wants to go into interior design?
Work for a small residential firm to start. I wouldn't change my experiences early on for anything in the world, but I didn't do myself any favors by working for a big retailer. I look at the experience my assistant is getting now and I would've killed to learn all the business stuff she gets to witness me figuring out (fumbling through) as I go.
There are no guides out there for how to run YOUR business. Everyone does it differently, but if you work for someone else first you can see what you like and dislike about their methods.
What advice would you give to your own younger self?
Don't be so hard on yourself. (I'm still working on this one). Don't try to achieve all your goals at once; sometimes it pays to be patient. Take breaks when you're tired. Know that on the other side of hard work is more hard work. It's easy to get caught up in what you see as other people's successes on social media, but that success doesn't come without a hell of a lot of hustle, sleepless nights, and emotional breakdowns.
Michelle Gage is The Everygirl…
Favorite thing about Philly?
The creative and maker scene is small but mighty. 
Music or silence when you're working?
Music if I need to push through a task that isn't fun (tax forms, etc.). Silence if I need to focus. I love a good podcast, too!
Guilty pleasure snack?
Anything chocolate, Twizzlers
Design trend you hope never comes back?
Anything Shabby Chic — grey and yellow chevrons, chalk painted mason jars, whitewashed wood furniture, burlap accents…
Design trend you wish WOULD come back?
Floral sofas
If you could have lunch with any woman, who would it be and why?
I would love to grab lunch with Emily Henderson. I admire her business sense. Behind her good design, you can just see that she's incredibly smart and hustles hard. It's one thing to be talented, but another thing to know what to do with that talent. She's the master.