Fall is the best season for books—mark my words. Whether you live for a thrill, love your Bridgerton dreams, or are all about fantasy, the best new releases come out in the fall. How do we prioritize what to read when everything sounds good? We look to the stars, obviously. Here's what they're saying you should have on your TBR list this fall according to your zodiac sign: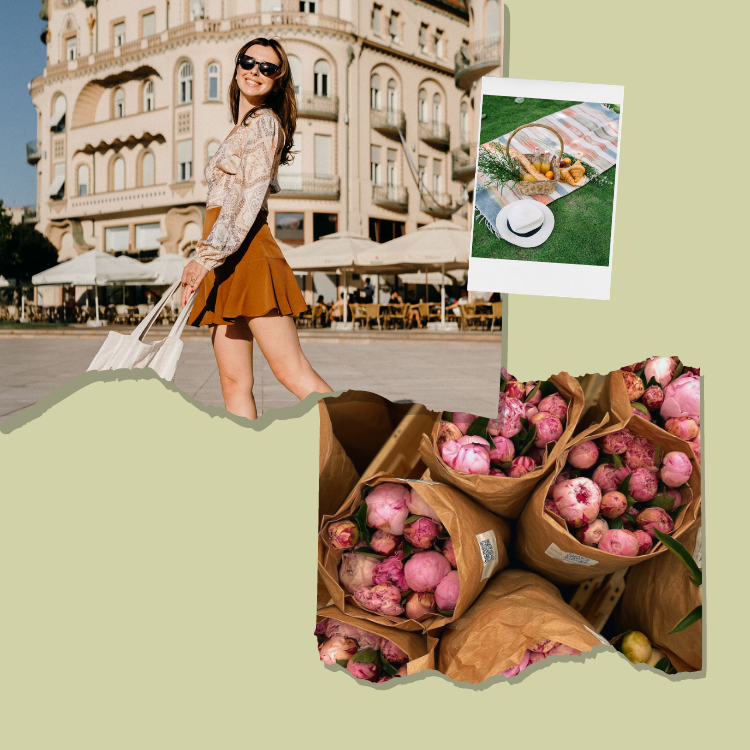 read this if you're in your saving era this summer
Zeba Blay
In this collection of essays, Carefree Black Girls, author Zeba Blay delves into the work and lasting achievements of influential Black women in American culture—writers, artists, actresses, dancers, hip-hop stars—whose contributions often come in the face of bigotry, misogyny, and stereotypes. Blay celebrates the strength and fortitude of these Black women while also examining the many stereotypes and rigid identities that have clung to them.
Why Aries would love it: The celebration of women and Blackness and how they've worked past adversity is ultra inspiring to a fire sign, who loves a good fight.
Lisa Jewell
On a summer night in a charming English suburb, a young woman and her boyfriend disappear after partying at the massive country estate of a new college friend. One year later, a writer moves into a cottage on the edge of the woods that border the same estate. Known locally as the Dark Place, the dense forest is the writer's favorite area for long walks—and it's on one such walk that she stumbles upon a mysterious note that simply reads, "DIG HERE." Could this be a clue to what has happened to the missing young couple? And what exactly is buried in this haunted ground?
Why Aries would love it: A spooky mystery will ignite an Aries thirst for adventure and inspire them to put on their detective hat.
Ashley Audrain
Blythe Connor is determined to be the warm, comforting mother to her new baby Violet that she herself never had. But in the thick of motherhood's exhausting early days, Blythe becomes convinced that something is wrong with her daughter: She doesn't behave like most children do.
Why Taurus would love it: They'll devour this thriller in one sitting, cozied up with a hot apple cider and their favorite blanket.
Silvia Moreno-Garcia
In Mexico City, Maite is a secretary who lives for one thing: the latest issue of "Secret Romance." While student protests and political unrest consume the city, Maite escapes into stories of passion and danger. Her next door neighbor Leonora seems to live a life of intrigue and romance, which Maite envies. When Leonora disappears under suspicious circumstances, Maite finds herself searching for the missing woman—and journeying deeper into Leonora's secret life of student radicals and dissidents.
Why Taurus would love it: This 1970s mystery has everything a Taurus would love: romance, secrets, and a whole lotta atmosphere.
Sarah Penner
Hidden in the depths of 18th-century London, a secret apothecary shop caters to an unusual kind of clientele: Women across the city whisper of a mysterious figure named Nella, who sells well-disguised poisons to use against the oppressive men in their lives. Meanwhile in present-day London, aspiring historian Caroline Parcewell spends her 10th wedding anniversary alone, running from her own demons. When she stumbles upon a clue to the unsolved apothecary murders that haunted London 200 years ago, her life collides with the apothecary's in a stunning twist of fate—and not everyone will survive.
Why Gemini would love it: A dual-timeline mystery plays to a Gemini's love for suspense.
Erin Sterling
Nine years ago, Vivienne Jones nursed her broken heart like any young witch would: vodka, weepy music, bubble baths—and a curse on the horrible boyfriend. Then, Rhys Penhallow, descendent of the town's ancestors, breaker of hearts, and annoyingly just as gorgeous as he always was, returns to Graves Glen, Georgia. What should be a quick trip to recharge the town's ley lines and make an appearance at the annual fall festival turns disastrously wrong. With one calamity after another striking Rhys, Vivi realizes her silly little Ex Hex may not have been so harmless after all.
Why Gemini would love it: Known as the "wild ex girlfriend" of the zodiac, they'll relate to the dream of wanting to put a hex on their ex.
Liane Moriarty
If your mother was missing, would you tell the police? Even if the most obvious suspect was your father? This is the dilemma facing the four grown Delaney siblings. The parents, Stan and Joy, are the envy of all of their friends. They're killers on the tennis court, and off it, their chemistry is palpable. But after 50 years of marriage, they've finally sold their famed tennis academy and are ready to start what should be the golden years of their lives. One night, a stranger knocks on Stan and Joy's door, bleeding after a fight with her boyfriend. The Delaneys are more than happy to give her the small kindness she sorely needs—if only that was all she wanted. When Joy goes missing and Savannah is nowhere to be found, the police question the one person who remains: Stan.
Why Cancer would love it: A family drama is right up a protective, loyal Cancer's alley.
Honoree Fanonne Jeffers
The great scholar, W. E. B. Du Bois, once wrote about the problem of race in America and what he called "Double Consciousness," a sensitivity that every African American possesses in order to survive. Since childhood, Ailey Pearl Garfield has understood Du Bois's words all too well. To come to terms with her own identity, Ailey embarks on a journey through her family's past, uncovering the shocking tales of generations of ancestors—Indigenous, Black, and white—in the deep South.
Why Cancer would love it: This coming-of-age story is both inspiring and informative, digging right into a Cancer's love for learning.
Alison Cochrun
Similar to Red, White, & Royal Blueand One to Watch, this book is about a star on a TV show similar to The Bachelor who falls for his male producer. They must find a way to make both the show and their romance work.
Why Leo would love it: A whirlwind, forbidden romance set on a TV show basically has center-of-attention Leo written all over it.
Tiffany D. Jackson
Marigold's looking for a fresh start. Her mom has accepted a new job that comes with a free house, one that Mari now has to share with her bratty 10-year-old stepsister. The renovated, picture-perfect home on Maple Street, sitting between dilapidated houses and surrounded by wary neighbors has its secrets. That's only half the problem: Household items vanish, doors open on their own, lights turn off, shadows walk past rooms, voices can be heard in the walls, and there's a foul smell seeping through the vents that only Mari seems to notice.
Why Leo would love it: Compared to Get Out and The Haunting of Hill House, this YA psychological thriller gives Leos a chance to get on something before it blows up on TikTok.
Alice Feeney
Things have been wrong with Mr. and Mrs. Wright for a long time. When Adam and Amelia win a weekend away to Scotland, it might be just what their marriage needs. Self-confessed workaholic and screenwriter Adam Wright has lived with face blindness his whole life. He can't recognize friends or family or even his own wife. Every anniversary, the couple exchanges traditional gifts—paper, cotton, pottery, tin—and each year, Adam's wife writes him a letter that she never lets him readz—until now. They both know this weekend will make or break their marriage, but they didn't randomly win this trip. One of them is lying, and someone doesn't want them to live happily ever after.
Why Virgo would love it: Reading about a marriage filled with 10 years of secrets is exactly what a judgmental, nosy Virgo needs.
Sara Jafari
Soraya knows she could never fall for someone like Magnus. He's the complete opposite of her in every way. Popular and confident, Magnus seems to have his life figured out, while Soraya has gotten to 21 years old and has somehow never been kissed. Soraya's mother Neda also knows what it's like to feel mismatched. She left Iran with her husband in the wake of revolution, and the aftershocks of that decision are still felt decades later. When Soraya sets her sights on Magnus for her first kiss, the last thing she expects to find is first love.
Why Virgo would love it: Virgos aren't all cut and dry; their softer side will love this adorable romance.
Sally Rooney
Alice, Felix, Eileen, and Simon are still young, but life is catching up with them. They desire each other, they delude each other, they get together, they break apart. They have sex, they worry about sex, and they worry about their friendships and the world they live in. Are they standing in the last lighted room before the darkness, bearing witness to something? Will they find a way to believe in a beautiful world?
Why Libra would love it: Getting a glimpse into the lives of four friends is a friendly, charming Libra's idea of a good time.
Mia P. Manansala
When Lila Macapagal moves back home to recover from a horrible breakup, her life seems to follow all the typical rom-com tropes. She's tasked with saving her Tita Rosie's failing restaurant, and she has to deal with a group of matchmaking aunties who shower her with love—and judgment. But when a notoriously nasty food critic (who happens to be her ex-boyfriend) drops dead moments after a confrontation with Lila, her life quickly swerves from a Nora Ephron romp to an Agatha Christie case.
Why Libra would love it: Just because Libras can't handle a spooky story doesn't mean they should miss out on the fall vibes, and this cozy mystery is equal parts thrilling and comforting.
Ashley Winstead
Ten years after graduation, Jessica Miller has planned her triumphant return to her southern, elite Duquette University, down to the envious whispers that are sure to follow in her wake. Everyone is going to see the girl she wants them to see—confident, beautiful, indifferent, not the girl she was when she left campus, back when Heather Shelby's murder fractured everything including the tight bond linking the six friends she'd been closest to since freshman year. But not everyone is ready to move on.
Why Scorpio would love it: A back-to-school, dark academia thriller is everything a mysterious Scorpio could ask for.
Grady Hendrix
Lynnette Tarkington is a real-life final girl who survived a massacre. For more than a decade, she's been meeting with five other final girls and their therapist in a support group for those who survived the unthinkable, working to put their lives back together. Then, one woman misses a meeting, and they realize their worst fears have come true—someone knows about the group and is determined to rip their lives apart again, piece by piece. But the thing about final girls is that no matter how bad the odds, how dark the night, and how sharp the knife, they will never, ever give up.
Why Scorpio would love it: A Scorpio and a muder mystery just make sense. I mean, Scorpios are the Halloween sign after all.
S. A. Cosby
When Ike and Buddy, two ex-cons, hear their married sons were murdered, they're devastated by the loss, even if they never fully accepted their sons. With little else in common other than a criminal past and a love for their dead sons, they band together in their desperate desire for revenge. In their quest to do better for their sons in death than they did in life, hardened men Ike and Buddy Lee confront their own prejudices about their sons and each other, as they rain down vengeance upon those who hurt their boys.
Why Sagittarius would love it: This book is said to read like a Quentin Tarantino movie, and Sagittarians will love the gory adventure and revenge plot.
Nichole Perkins
Pop culture is the Pandora's Box of our lives. Racism, wealth, poverty, beauty, inclusion, exclusion, and hope—all of these intractable and unavoidable features course through the media we consume. Examining pop culture's impact on her life, Nichole Perkins takes readers on a rollicking trip through the last 20 years of music, media, and the internet from the perspective of one southern Black woman.
Why Sagittarius would love it: Interested in pop culture and its impact on culture, a Sagittarius wants to have the pulse on what's happening—and this book is definitely happening.
Taylor Adams
Three months ago, Lena Nguyen's estranged twin sister, Cambry, drove to a remote bridge 7- miles outside of Missoula, Montana and jumped 200 feet to her death. At least, that's the official police version. But Lena isn't buying it. Now she's come to that very bridge, driving her dead twin's car and armed with a cassette recorder, determined to find out what really happened by interviewing the highway patrolman who allegedly discovered her sister's body.
Why Capricorn would love it: This mystery (which takes place in Caps' favorite season, winter) will have Caps deep into a hole to figure out the answer.
Ali Hazelwood
As a third-year PhD candidate, Olive Smith doesn't believe in lasting romantic relationships, but her best friend does, and that's what got her into this situation. Convincing Anh that Olive is dating and well on her way to a happily-ever-after was always going to take more than hand-wavy Jedi mind tricks: Scientists require proof. So, like any self-respecting biologist, Olive panics and kisses the first man she sees—a young, hotshot professor. Olive is positively floored when Stanford's reigning lab tyrant agrees to keep her charade a secret and be her fake boyfriend.
Why Capricorn would love it: This nerdy romance will convince even the biggest skeptics that romance is the genre to beat.
Colson Whitehead
To his customers and neighbors on 125th street, Ray Carney is an upstanding salesman of reasonably priced furniture, making a decent life for himself and his family. Cash is tight, especially with all those installment-plan sofas, so if his cousin Freddie occasionally drops off the odd ring or necklace, Ray doesn't ask where it comes from. He knows a discreet jeweler downtown who doesn't ask questions either. Then, Freddie falls in with a crew who plan to rob the Hotel Theresa—the "Waldorf of Harlem"—and volunteers Ray's services as the fence. The heist doesn't go as planned; they rarely do. As Ray navigates this double life, he begins to see who actually pulls the strings in Harlem.
Why Aquarius would love it: Aquarians who are begging for a unique, interesting story will find it in this one, which will be impossible to put down.
Stephanie Perkins
Best friends Neena and Josie spent high school as outsiders, but at least they had each other. Now, with college and a 2,000-mile separation looming on the horizon, they have one last chance to be together—a three-day hike, deep into the woods of the Pisgah National Forest. Simmering tensions lead to a detour off the trail and straight into a waking nightmare—and then into something far worse, something that will test them in horrifying ways.
Why Aquarius would love it: This atmospheric thriller will make Aquarius want to stay home all weekend.
Mona Awad
The accident that ended Miranda's acting career left her with excruciating, chronic back pain, a failed marriage, and a deepening dependence on painkillers—and now she's on the verge of losing her job as a college theater director. Determined to put on Shakespeare's All's Well That Ends Well," she faces a mutinous cast hell-bent on staging Macbeth instead. Miranda sees her chance at redemption slip through her fingers. That's when she meets three strange benefactors who have an eerie knowledge of Miranda's past and a tantalizing promise for her future, one where the show goes on, her rebellious students get what's coming to them, and the invisible, doubted pain that's kept her from the spotlight is made known.
Why Pisces would love it: A thriller with a nod to the theater? Check Pisces' (the stage mom of the zodiac) pulse.
Seth Rogen
This is a collection of funny, personal essays from Seth Rogen, one of the writers of Superbad and Pineapple Express. This is just as hilarious as you would expect.
Why Pisces would love it: A Pisces wants a fun book that will make them laugh and pull them out of reality—just as this will.