What better time to cozy up with a cup of tea (or a pumpkin spice latte!) and read a book? Fuzzy blankets, soothing music, a crisp autumn day, or a cloudy rainy evening—all of this screams book lover's paradise. However, not everyone is going to have the same taste in books during this season. Some will love sinking their teeth (ha!) into a vampire romance or a twisty dark thriller. Others would love a swoony rom-com similar to When Harry Met Sally, or a cozy mystery sweeter than pumpkin pie. However, if you're not exactly sure what kind of book to go for this season, we asked Bethany Nicole, a Los Angeles-based astrologist and author, to tell us what types of books each zodiac sign would enjoy, and we picked out books you would absolutely love for the spooky, colorful season ahead.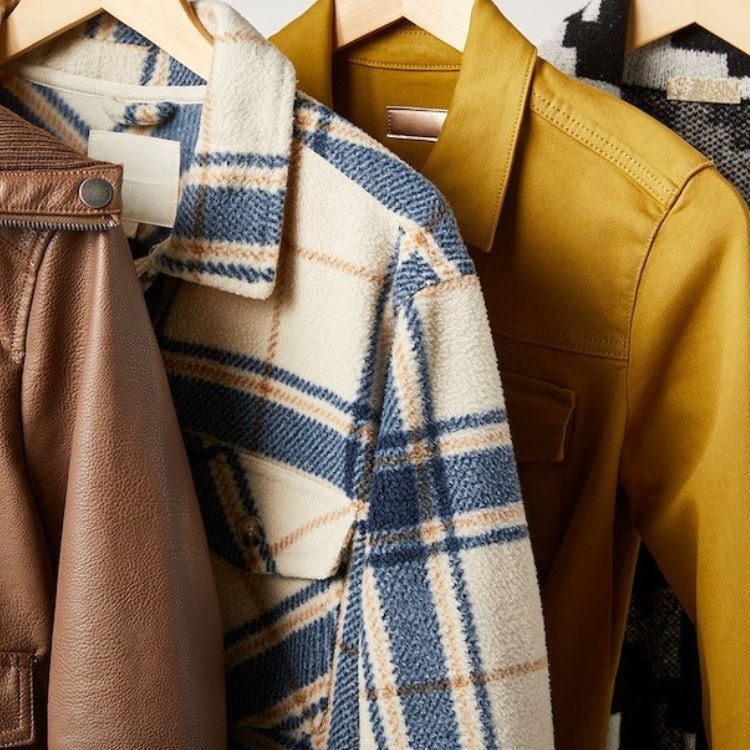 ...and it's wallet-friendly
Aries
Louise Penny
The village of Three Pines may seem idyllic, but a brutal murder will make it anything but—especially when the layers of the story keep getting darker and darker. Chief Inspector Gamache is hot on the case as he follows a set of trails and clues to find out why a stranger was found murdered, and why beloved local bistro owner Olivier's fingerprints are all over the crime scene.
Why Aries would love it: Settling in with a fluffy book may not be the vibe of an Aries per se, but a read that screams thrilling adventure will probably keep the zodiac's attention. "Slowing down is not generally in their nature," says Nicole. However, with so much energy output that typically happens in the spring and summer seasons, a "very cynical" Aries may enjoy having that internal and external break, and a distracting book will certainly help.
Ana Reyes
When Maya was a high school senior, she witnessed her friend Aubrey's sudden, mysterious death. Years later, armed with only hazy memories of that fateful day, Maya sees a YouTube video of a similar death that has an eerie coincidence to Aubrey's—a man named Frank was standing right in front of the victim. Armed with only hazy memories of that fateful night, Maya starts looking for answers.
Why Aries would love it: Nicole says that "escaping through a good adventure book might be just the ticket" to keep Aries entertained during a generally slower season. This twisty thriller sounds like just the thing they'll need.
Taurus
B.B. Haywood
An annual Fall festival in a small town with an amateur sleuth who always seems to swoop in and save the day? Sounds like the kind of cozy mystery we all need this season. Candy Holliday is at it again when a dead body is found amongst tombstones right on the cusp of Halloween, and she is determined to find out the truth in this whodunit cozy tale.
Why Taurus would love it: A cozy mystery is just what the doctor ordered for a Taurus—and according to Nicole, the comfier and cozier, the better. "Taurus loves nothing more than cuddling up with some scented candles and fuzzy blankets in their own safe space."
Virginia Heath
A swoony regency romance where the earl has to find a fake fiancee, with all of the funny banter and misunderstanding that comes with a romantic comedy? This, my friend, is it. Think of it as a Bridgerton-esque book with a whole lot of humor and toned-down drama, making it the perfect comfort read for the season.
Why Taurus would love it: Any light read that deals with luxury of any kind—especially when read in a cozy position—is just what the astrologist ordered for a Taurus during this season. "Their love of luxury is tied to their ruling planet Venus and this season suits them just fine," says Nicole. A light romance read or "anything to do with love and luxury" is what a Taurus should gravitate toward, hence this book.
Gemini
Alice Hoffman
On the day Mia planned to die, she discovers a 200-year-old book that perfectly captures her and her mother's experience living in the Community, an oppressive cult where the outside world is forbidden and books are considered evil. Through this book, Mia begins to see the world in a whole new light.
Why Gemini would love it: "Knowledge is very integral to their nature as a logic-based air sign," says Nicole. This book about books and discovering unknown knowledge is perfect for Gemini.
Ali Smith
When Sandy receives a phone call from a former classmate she barely remembers in an attempt to solve a cryptic puzzle, she doesn't expect the turn of events that would take place—including her classmate's obsession with solving the riddle and the chaos that ensues amongst their families. And somehow, the mystery is all connected to a young blacksmith who was hounded from her trade and branded a vagrant over 500 years ago.
Why Gemini would love it: This book deals with puzzles (perfect for a logic-based air sign!) but according to Nicole, a Gemini is also looking for anything that will help broaden their thinking and knowledge. So this book, which spins a tale that connects a present-day mystery to the medieval past, is the perfect choice.
Cancer
Laurie Gilmore
With all the fall cozy mystery vibes and without the, well, murder, this book is the perfect kind of novel to settle in with this season. When Jeanie's aunt gifts her the Pumpkin Spice Cafe in the small town of Dream Harbor, she jumps at the opportunity for a fresh start and soon finds herself dealing with a grumpy local farmer who, inevitably, can't seem to resist her charms.
Why Cancer would love it: Cancers crave anything cozy and nurturing, so a light-hearted romance like this just makes sense.
Erin Sterling
An enemies-to-lovers romance where the main character is a witch who is losing her magic…and must side with her enemy to save it? Sounds like the kind of Halloween romance that we all need, to be honest. After Gwyn Jones has a (very) hot kiss with Llewellyn "Wells" Penhallow—the guy who opened a competing business across the street from her own shop—a new coven appears in town and she finds her powers are starting to fade. So who oh who will this damsel in distress call to save the day? Wink, wink.
Why Cancer would love it: Nicole recommends Cancers gravitate toward heartwarming tales this season as the change can feel emotionally heavy. A "damsel in distress" type novel with a guaranteed happy ending like this is exactly what a Cancer will need.
Leo
K.L. Walther
The brilliant Swiftie-loving author of The Summer of Broken Rules republished her first novel—If We Were Us—under a new name, with a beautiful cover that has all the fall vibes. The story follows Sage and Charlie who are "clearly meant to be," even though they both seem to be falling for other people. In a story full of romance and honesty, this swoony young adult novel is bound to give you those kick-your-feet-in-the-air moments you crave.
Why Leo would love it: Given that Leo is "the king of the jungle," Nicole says this fire sign will be craving stories full of passion and romance, while also gravitating toward stories where they can "be seen and heard." This relatable story full of romance with characters gaining a deeper understanding of their sexual orientation is the perfect choice.
Claudia Gray
Calling all Jane Austen lovers! Imagine if there was a book where you could revisit all of your favorite Jane Austen characters—and their kids—in a thrilling (and hilarious) mystery. When the uninvited Mr. Wickham shows up at the estate of happily married Mr. Knightly and Emma, and soon is found dead, everyone is considered a suspect.
Why Leo would love it: A slower season will mean less spotlight for a Leo, which can make them rather uncomfortable, according to Nicole. This is why surrounding themselves with friends, family, and generally anything familiar will be good for them. Revisiting familiar characters is the perfect way to bring that idea to their reading life.
Virgo
Melissa Harrison
Slowing down and appreciating the beauty of the season is what this anthology is all about. A collection of prose and poetry from different writers, this collective work celebrates the season with a heavy focus on nature and the crisp autumn air. Perfect for a quick read and time of reflection—and a great book to have on your coffee table.
Why Virgo would love it: "This organized earth sign loves nothing more than to be in their well-decorated and oh-so-clean home, they don't mind a slower pace and are very tied to the Earth's cycles so they generally do pretty well during this time," says Nicole. Given that this book will go beautifully with a well-decorated autumn home—and focuses deeply on nature—this is right up a Virgo's alley.
Katherine May
As the days get cooler and the nights longer, moving to winter may seem like a drag—unless you're an earth sign who enjoys earth's natural cycles, and the art of resting and retreating. This memoir deals with powerful themes of loss and hardship as May reveals how she found healing and even joy during her darkest times.
Why Virgo would love it: "They may struggle with feeling less productive, so educational books might help ease that discomfort," says Nicole. Wintering is the best of both worlds for Virgos, providing guidance for both getting through our personal winters and finding peace while we're in them.
Libra
Kate Goldbeck
When Ari and Josh find out they're sleeping with the same woman, they instantly hate each other. But when they come across each other years later and get a second chance at friendship, they hit it off in a When Harry Met Sally kind of way…until sparks fly, of course.
Why Libra would love it: Nicole points out that Libras "love to see people get along" and enjoy seeing things balanced and fair. Watching enemies turn into friends and, eventually, lovers, this kind of story will be satisfying for a Libra who loves to watch people find their people.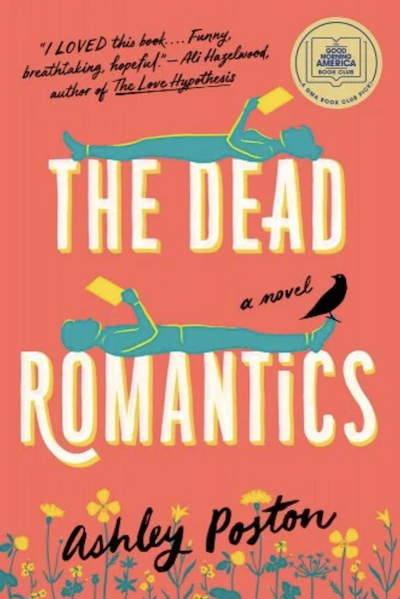 Ashley Posten
After bad news from her editor, romance novelist Florence Day gets a call that requires her to go back to the home she left long ago. But when she is finally there—and itching to leave the town that has simply never changed—she is approached by a handsome person (no, ghost!) at a funeral parlor, and is forced to reconsider what it truly means to fall in love. It's a feel-good romance that certainly goes well with the spooky season we're in.
Why Libra would love it: Nicole recommends Libras read books about balance, where the good guy wins in the end. In that, this book will make a Libra, who is passionate about righting wrongs, feel seen.
Scorpio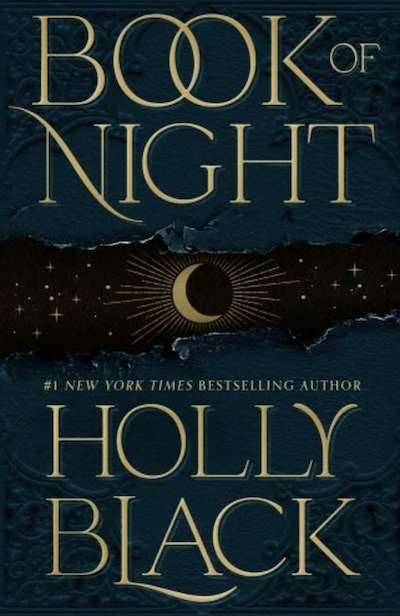 Holly Black
When Charlie Day, a thief who's never met a lock she couldn't pick or something she couldn't steal, tries to distance herself from the magical creatures always hiring her services, she finds herself in an even darker web of betrayals that will have her questioning everything. This dark fantasy novel is full of murder, lies, secret societies, and thieves among the shadows, perfect for witchy types looking for a twisty dark tale.
Why Scorpio would love it: "Dark, twisty, reclusive, and awesome, this is Scorpio's season," says Nicole, who is a Scorpio moon herself. "They love nothing more than to retreat to their dark cave, preferably with their favorite person to wait out the winter months." So a sprawling fantasy novel will do just perfectly.
Linsey Hall
In an effort to impress her coven, Emma gets to host a ball at a vampire duke's sprawling estate. The only catch? She has to pretend to be his girlfriend as a show for his grandmother… but could feelings turn this witchy situationship into something more? Of course not, they put several, ironclad rules in place…
Why Scorpio would love it: Nicole notes that anything dark and twisty—particularly vampire tales, or witchy-type books—will work perfectly for a Scorpio. "Anything about undying love and loyalty, they do not do anything part way, especially not their relationships," she says. Between the vampire characters and the main witch's undying loyalty to her coven, this tale is sure to bring a Scorpio on a magical ride.
Sagittarius
V.E. Schwab
In 1714 Addie made a deal with the darkness and found herself with the ultimate freedom to finally do whatever she wanted—but with a huge price. Even though she's going to live forever, no one she meets will remember she exists after she departs their company. After 300 years, however, a man at a bookshop remembers her name.
Why Sagittarius would love it: "This free spirit fire sign is not the biggest fan of being tied down but [and tends to plan] its next big adventure," says Nicole. A Sagittarius will empathize with Addie's haunting yet beautiful story.
Karen Barnett
Set in Yosemite National Park during the 1920s, watercolorist Olivia Rutherford is called upon to paint illustrations of Yosemite for a travel magazine but is met with so much more—romance, adventure, and a mystery that she did not see coming.
Why Sagittarius would love it: Sagittarius is in need of an escape, always looking for their next grand adventure—no matter the season. Nicole also points out Sagitarrius' love for nature and art, and this type of novel would meld well with an adventurer and free spirit at heart.
Capricorn
Shira Gill
If the idea of organizing your entire home sounds way more exciting than reading a book, then maybe a book about organizing is just what you need. Organized Living takes a deeper look at the homes of professional organizers and how they make their houses so tidy, which could be inspiring for a person looking to change things up (and tidy things up even more), when it's time to decorate for fall and the holidays.
Why Capricorns would love it: "[Capricorns] will be taking this time to clean their home and organize their life," Nicole jokes. Given that this sign loves having a completely clean home and things in order, a book on organizing will hit just right.
Agatha Christie
An angry thirteen-year-old storms off from a Halloween party after no one believed her when she said she witnessed a murder… only to have her body found mere hours later. Agatha Christie's beloved detective Hercule Poirot is on the hunt to solve the case to find the "evil presence" that lurks behind the scenes in one of Christie's spookiest mysteries of all time.
Why Capricorns would love it: Similar to the way they love to clean and organize, Capricorns are into anything practical and problem-solving. Hence a mystery novel may be just the thing to put their amateur sleuthing skills to the test. While this particular Agatha Christie novel is set during the fall season, really any of her mysteries could work well for the season ahead.
Aquarius
Ami McKay
Adelaide Thom and Eleanor St. Clair's humble teashop, Tea and Sympathy, provides services to a select society of ladies who speak the right words and ask the right questions. When Beatrice Dunn arrives, responding to an ad that specifies "those averse to magic need not apply," the ladies of Tea and Sympathy don't know what's hit them. Under the guidance of Adelaide and Eleanor, Beatrice realizes she's no ordinary girl, but that she actually has great powers. However, nothing the three women do could prepare Beatrice for the evils lurking in the darkest corners of Gilded Age New York City.
Why Aquarius would love it: Aquarius' are "logical, charismatic, and spreaders of wisdom," says Nicole. This book isn't just a book about witches, it also explores the implications of a patriarchal society and the power that society can have against a mere idea. It will inspire deep thought and reflection from an Aquarius about their beliefs regarding corrupt systems.
Rachel Hawkins
Fans of Jane Eyre will love this modern retelling of the beloved (and, well, slightly creepy) story. Jane is new to town and can't believe her luck after meeting the handsome and rich Eddie Rochester, a man who seems perfect in every way. Just as the two begin to fall for each other, a sinister secret from Eddie's past threatens to unravel everything.
Why Aquarius would love it: With more time to read this season, Nicole says an Aquarius is looking for something to really sink their teeth into for the long, cold months ahead. A modern retelling of a classic can surely spark lots of conversation and debate with a group of friends, especially with a glass of red wine in hand.
Pisces
Lisa See
While this book doesn't technically take palace during fall, a ghost girl who following her love after she quite literally dies from heartbreak is just what the spooky season ordered. Set in seventeenth-century China, Peony falls for a handsome man, only to discover that he may not be the suitor her father intends her to marry. In a tale of love and sorrow, Peony's story leads you into a world of hungry ghosts that wander the earth, and blends the worlds of dreams and reality all in one.
Why Pisces would love it: Ghost stories are their jam, especially if they involve subconscious and dream-like worlds such as this one. Pisces is the sign of the psychic," says Nicole. "They love the subconscious, dreaming, and spending time in their own thoughts. This time of the year is perfect for that."
Neil Gaiman
While pretty much anything written by Gaiman could work during the fall season (fantasy and magic, oh my!) The Graveyard Book is a great choice for the fall specifically, given that the main male character is actually raised by dead people. That's right, it's called The Graveyard Book because a newly orphaned baby wanders into a graveyard and ends up living there for the majority of his childhood, raised by the ghosts that reside there.
Why Pisces would love it: Nicole says books dealing with spirituality and witches, dreams, and ghosts work well for a Pisces. However, Pisces also tends to get caught up in their feelings, so reading a book that is empowering could be good for the soul, and this book does end in a place that will leave the reader satisfied.