Casual summer style is usually challenging for us fashion-minded women. The typical shorts and t-shirt doesn't feel stylish enough, and dresses can feel easily overdressed or uncomfortable. Below, we have your warm-weather wardrobe woes taken care of.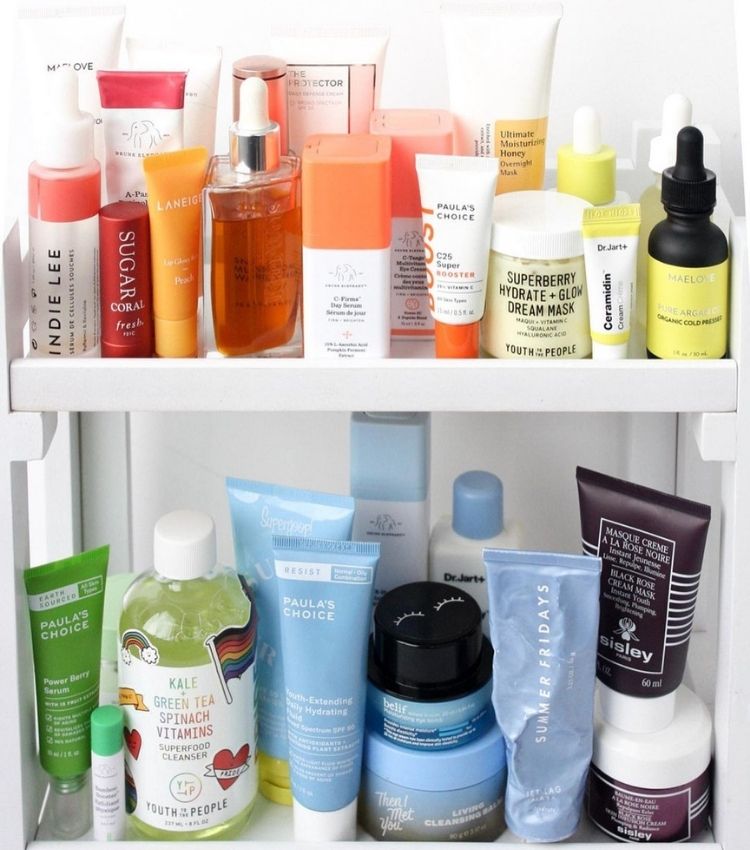 the wrong order can reduce effectiveness
Backyard Barbecue
Whether it's a casual cookout or a barbecue soirée, a loose, comfortable dress and a slouchy summer sweater is the perfect outfit. Loose-fitting, so you can eat as many burgers as you want, of course, and a sweater (You can take it off if it's in sweltering sunlight, but can put back on if you stay until the sun goes down!). If the temperature is too hot to bring a sweater, a loose-fitting short-sleeve/sleeveless dress on its own looks warm-weather chic. Extra points for monochrome; black for an evening barbecue, white for a 4th of July party. Add wedges or sandals (avoid heels that will get stuck in the grass!). Add jewelry to look more put-together or a bandana to look more fashion-forward.
THE OUTFIT FORMULA:
Loose-fitting dress
Summer sweater (if needed)
Wedges or Sandals (depending on occasion)
Delicate rings, long necklaces, and/or a matching bandana
Beach Day
Swap your typical t-shirt coverup for something a little more sophisticated like a crisp button-up tied at the waist or tucked into shorts. It is equally flattering, chic, and can be doubled as sun protection if you get burnt. Add simple sandals, shorts for the trip to the beach, and a woven fedora for a trendier version of the sun hat staple. Adding delicate jewelry elevates an otherwise simple outfit.
THE OUTFIT FORMULA:
One-piece swimsuit
Button up shirt
Cut-off jeans or chino shorts
Stylish slides or sandals
Simple gold jewelry
Woven fedora hat
Summer Sporting Event
Going to a baseball game can be a difficult feat, and for more reasons than just the long lines at the hot dog stands. On one hand, you want to look stylish and stand out from the thousands of jersey-clad fans in the stadium, but you also want to be comfortable and rep your team. For the perfect combination, wear your favorite team t-shirt (sleeves rolled) with a trendy pair of jeans (swap for shorts if the weather's too hot). Add crisp white sneakers, a chic crossbody purse, and your coolest sunglasses to show your style.
OUTFIT FORMULA:
Team t-shirt with rolled sleeves
Jeans or cut-offs (depending on weather and preference)
White sneakers
Crossbody purse
Sunglasses
A watch or chunky bracelets
Pool
A white eyelet sundress can go from bathing suit coverup to dressed up for dinner, so you don't even have to go home to change. A straw purse doubles as chic handbag and means of holding magazines, books, sunscreen, and a towel. Simple standout pieces like a watch or necklace (preferably pool-safe) make the outfit look put-together and stylish. Throw on a straw hat and easy sandals, and enjoy a relaxing day at the pool! Swan float optional.
OUTFIT FORMULA:
White sundress
Bathing suit
Chunky watch or necklace
Large straw handbag
Woven hat
Simple sandals
Boat Day
When you get to ride on a boat, you want to look just as luxurious and chic as you feel. For an instaworthy outfit, add nautical elements to a beachy boho outfit, like white and blue stripes on an oversized romper. Retro sunglasses and a white hat ensure you'll be properly shaded from the sun and look like a celebrity, whether you're in St. Tropez or on Lake Michigan.
THE OUTFIT FORMULA:
Large straw hat
Oversized sunnies
Small dainty jewelry
Patterned romper
Perfect beach bag
Strappy sandals
County Fair
A summer fair calls for something equally as fun and colorful. Summer-printed high waisted shorts make for a fun and carefree look. Adding colorful accessories like a matching purse and sunglasses look picture-perfect in front of a ferris wheel background.
OUTFIT FORMULA:
High waisted shorts (bonus points for co-ords)
Bright-colored purse
Mirrored sunglasses
Chunky gold accessories
Street Festival
At any given street fair, you might be walking around shopping and eating or dancing with the musicians, depending on what street you go to. You need shoes that are comfier than sandals but cuter than gym shoes. Shoes like Birkenstocks look trendy and chic when paired with a summery wrap skirt and crop top or t-shirt.
OUTFIT FORMULA:
Chunky sandals
Patterned wrap skirt
Crop top or t-shirt
Sunglasses
Farmers Market
In the summer, the farmers market is the perfect way to spend a weekend morning. Reserved for your laziest days, the outfit should be casual and easy. Denim cutoffs, comfy tees, and your favorite crossbody bag is the perfect outfit for picking up your weekly granola, peonies, and veggies. To make the look a little more put-together, red lipstick and a high ponytail elevates any outfit.
OUTFIT FORMULA:
Cutoff jeans
Plain t-shirt
Crossbody purse
Sunglasses
Delicate jewelry
What are your favorite summer outfits? Share in the comments!