If you ever told me there would be a time that I'd be considering wearing real clothes within the confines of my home, I'd have laughed in your face. I am the world's biggest proponent of stripping down and throwing on cozy clothes the moment you get through the threshold of your door—but 2020 is no ordinary circumstance.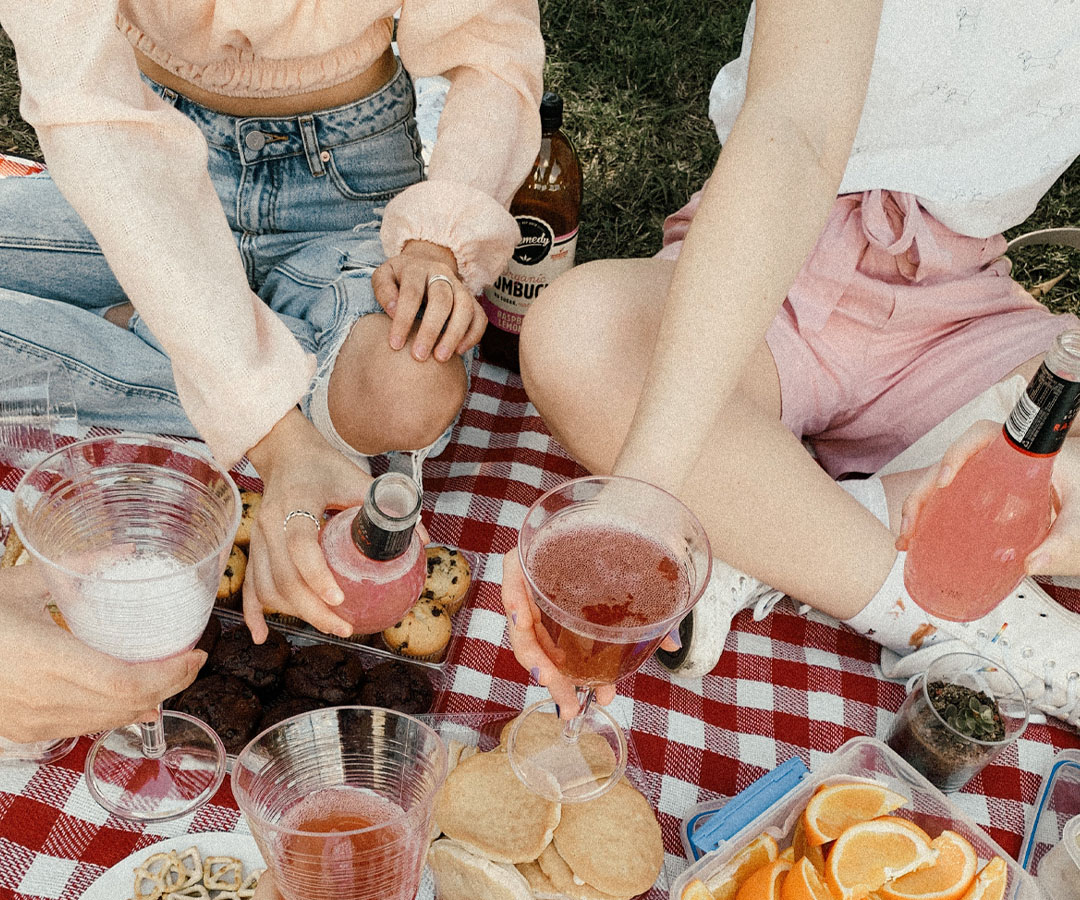 CURRENTLY TRENDING IN /
LIVING
your complete summer shopping guide
For many of us, it's now been around a month of working from home. A month is no joke, and it's enough time to forget what real clothes used to feel like on a day-to-day basis. But if this period of time has provided us with anything, it's perspective—and that perspective includes that while I once thought wearing leggings every single day would be a dream come true, it really isn't.
I'm never going to get dressed for my work-from-home days in the same outfits I'd wear to the office, but I am to the point that I'm tired of wearing the same thing every day and instead want to wear things that make me feel like me. In a quest to be both as comfortable as possible and to feel like a living, breathing human again, we've styled four different outfit options for when you just can't look at your black leggings anymore. (Don't worry—these are just as comfortable, we promise).
1. Leather leggings
Yes, these are still technically leggings (and they thankfully are just as comfortable), but the look of them is anything but. Break out your leather leggings for an outfit that's just as comfortable as your go-to plain leggings and sweatshirt, but that makes you feel stylish and put-together.
leather leggings / tee / jacket
2. Wide-leg pants
Wide-leg pants are the perfect middle-ground between leggings and jeans—they look like you put on a real outfit, but are still soft and have give. They're another pant to buy now and look forward to wearing out in the real world all the way until next winter.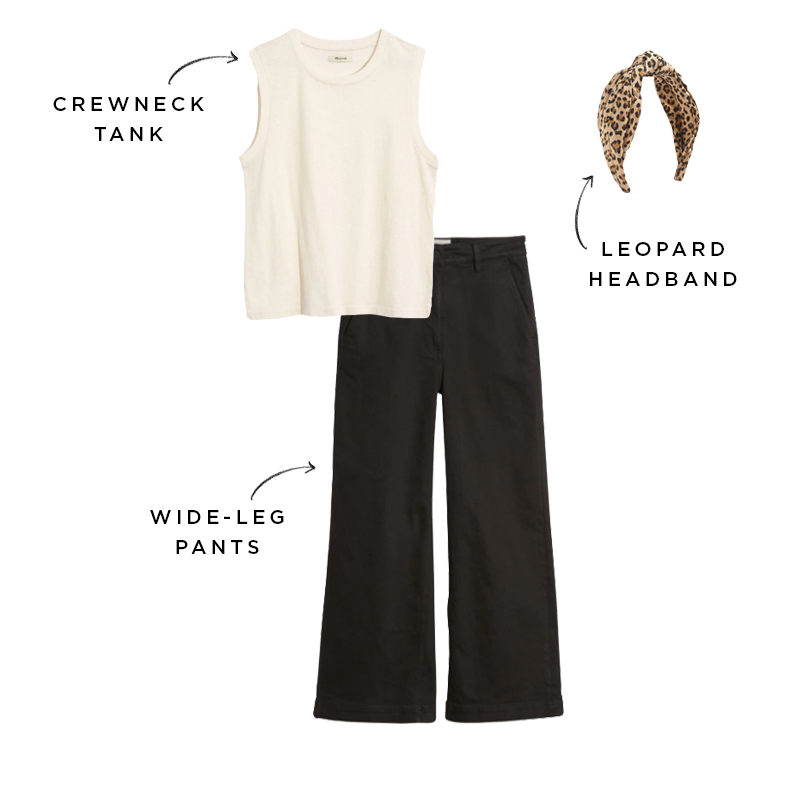 pants (currently 25% off) / tank / headband
Everlane
6 colors available (currently on sale)
Topshop
2 colors available (currently on sale)
3. Cute joggers
If you're averse to joggers because you think they're synonymous to baggy, unflattering sweatpants, think again. The right pair of joggers should have a slim fit that makes you feel anything but frumpy. Swap out your leggings for a fun, soft pair that you're excited to throw on every day.
joggers / bralette / cropped sweatshirt
Lou & Grey
(Hands-down the softest pants I own!) 4 colors available
4. Chinos
Want to simultaneously look professional and feel like you're still wearing your pajama pants? Allow me to introduce you to your new best friend: chinos. The best part? You can wear them to the office when we're out of isolation.
pants (currently 25% off) / crewneck (currently 25% off) / necklace
Everlane
5 colors available (currently on sale)
5. (Really, really comfortable) jeans
Usually, wearing jeans when I'm not leaving my apartment goes against every single thing I believe in–but desperate times call for desperate measures. We're not telling you to wear your super-stiff, non-stretch jeans that make you hop around for 20 minutes to get on; but a pair of ultra-comfortable, soft jeans can help remind you that you're still yourself. Trust us: with these, you won't feel like you're wearing jeans at all. While this might send a shiver down your spine, it'll feel just as comfortable as your leggings-and-tee combo—it just looks more elevated.
jeans / top / scarf headband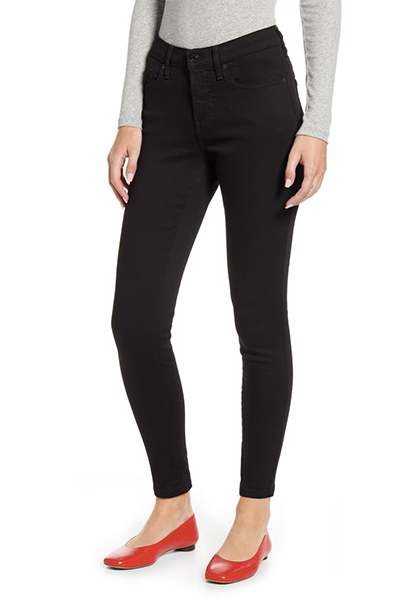 Everlane
(Currently 40% off) 2 colors available
6. A T-shirt Dress
No pants? No problem. A T-shirt dress is the perfect work-from-home apparel—arguably, they're even more comfortable than leggings, but they feel like real life clothes. It's the perfect do-it-all piece to throw on in the morning, no thought required.
dress / jacket / blue-light glasses
Madewell
(Our favorite tee now comes in a dress!) 3 colors available