You'd trust your best friend's tampon advice, so I'm going to tell you exactly what I texted my own best friend a few months ago, "OMG REGULAR TAMPONS ARE NASTY YOU NEED TO GET ORGANIC ASAP." This caps-locked frenzy was spurred by a realization I had in the tampon aisle at Target: what's a tampon even made of? I turned over the closest box I could reach, looking for ingredients, and was perplexed by what I found. The list of ingredients read: "Ingredients (may contain): Cotton, Rayon, Polyester, Polypropylene, Polyethylene, Fiber Finish." This started a storm of questions in my mind: Why are the ingredients prefaced with "may contain"… are those the ingredients or not!? What even are polyethylene and polypropylene? And, most importantly, why haven't I paid closer attention to what I'm putting in my body every month?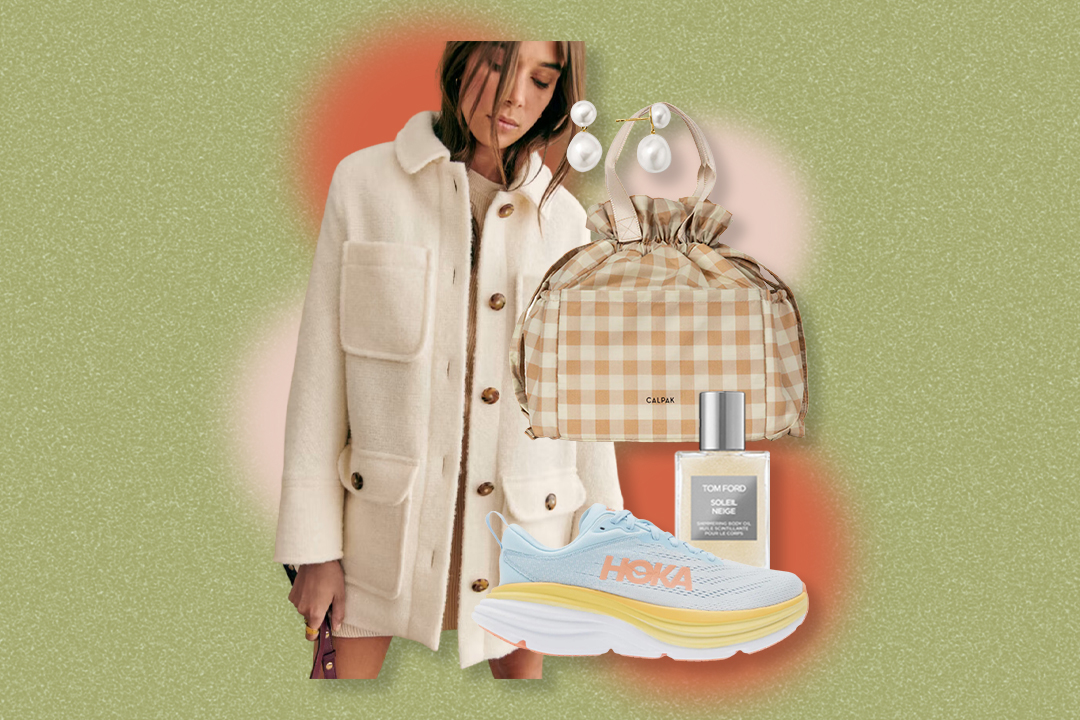 This bothered me so much that I became determined to find answers to my questions. After some research, I learned that tampons are classified as "medical devices," meaning that companies are not required to list every chemical and ingredient used to make them— therefore explaining the sketchy "may contain" label at the beginning of the ingredient list. This was deeply unsettling to me, and I found that I'm not the only one who thinks so. In fact, Rep. Carolyn Maloney has proposed bills to require the study of potential health risks associated with tampon materials. Despite all of her efforts, the bills continue to be denied (thanks a lot, patriarchy!).
Digging deeper into what's in a typical tampon, I learned that cotton is a staple ingredient. However, the cotton is typically far from organic— conventional cotton uses a lot of pesticide. 24 percent of the world's pesticides are used on cotton, while cotton only makes up 2 percent of crops. Yikes. Given that the vagina rapidly absorbs chemicals, I worried about how much pesticide I was leaching into my body by way of tampons.
I knew there had to be a healthier and less-scary tampon out there, so I looked for one that was breaking the feminine hygiene mold. As a health-conscious person, I thought that if I could put half as much thought into my period as I was putting into my food, exercise, and skin care regimen, I would be better for it. I made the switch to organic tampons.
You're going to use 11,000 to 16,000 tampons in your lifetime, so it's well worth it to find a brand that supports your healthy lifestyle. We've rounded up seven of the most popular ones on the shelves, and why you'll love them.
Price per tampon: $0.34
Where to buy: By the box at Target and Amazon or by subscription from the Cora website
Ingredient details: 100% Certified Organic Cotton and BPA-free applicator
You'll love these if… you're a grown-ass woman serious about health and female empowerment.
This company is all around changing the game with their radical transparency and how they invest in women. Cora works to provide feminine hygiene products and reproductive health education to underprivileged girls in Kenya and India. Their reach extends to home, too— in the U.S., they give tampons to women in poverty and employ women recovering from homelessness, addictions, and incarceration. On top of that, they pay the sales tax for all products on their website because they believe that sexism is propagated by charging women "luxury" tax on necessary period supplies. Their packaging is sleek and the subscription includes a carrying clutch, because in their words "you're a grown-ass woman, time to get rid of the crumpled pink box under your sink."
Overall, you can rest easy using Cora tampons because the lowdown on their ingredients, sourcing, and labor are easily accessible on their website. Plus, you're supporting causes worth believing in!
Price per tampon: $0.39
Where to buy: Target, Whole Foods, Walmart (online), Amazon
Ingredient details: The tampon itself is made of certified organic cotton, the string is organic cotton and wax, the applicator is either chlorine-bleached paperboard or plant-based plastic depending on which variety you purchase
You'll love these if… you feel like you go to the grocery store every day.
Seventh Generation tampons are widely accessible at your favorite stores so you can pick them up during grocery shopping. They are transparent about their ingredients (major win), and they have leak-free protection that's backed up by reviewers. As an added plus, they come in a cardboard-applicator variety if you are aiming to decrease your plastic use.
Price per tampon: $0.42
Where to buy: By subscription on the Athena Club website
Ingredient details: 100% Organic Cotton and a BPA free plastic applicator (they also make "premium" non-organic ones, so be sure to opt for organic)
You'll love these if… you always forget to buy tampons.
Athena Club is a subscription-based service where you can customize your shipments by tampon type (amount of super vs regular) and how often they'll arrive. You can also add pads to your order so that you can get all of your period needs by the exact quantity you need. Athena sits right at the cross-section of quality and convenience, plus the tampons arrive in cute colorful bags.
Price per tampon: $0.44
Where to buy: Most health food stores, Whole Foods, Kroger, Giant Eagle, Amazon, and more
Ingredient details: 100% Organic Cotton and a biodegradable chlorine-free cardboard applicator
You'll love these if…you want a dependable, eco-friendly tampon without all the bells and whistles.
Natracare tampons are tried and true— they were actually created in 1989, making them one of the first (if not the first) organic tampon brands. In the words of their founder, Susie Hewson, Natracare set out to "respect women's bodies and our planet" at a time when feminine hygiene brands were generally unconcerned with the aftermath of their production. Today, they are still extremely dedicated to sustainable sourcing and providing women with the tampon they deserve. I recently recommended these to a friend who is camping through Iceland because she needed something that would completely biodegrade!
Price per tampon: $0.23
Where to buy: By the box at Target, in sets of 10 boxes on Amazon, or by the box/subscription on the L website
Ingredient details: Certified Organic Cotton and BPA-free applicator. They don't specify the percentage of organic cotton used, though they state they don't use rayon, chlorine processing, or dyes.
You'll love these if… you're a Target addict with a passion for fun prints and female education.
L makes me say a sentence I never thought I would: wow, that's a really cute tampon. However, the exterior isn't the only great thing about them. Their tampon materials fight irritation, using cotton that is FDA-certified organic and hypoallergenic, plus free of synthetic materials and chemicals. But that isn't all— on the back of the box, you'll find the sentence "we believe periods should only end sentences, not educations." 3 out of 10 girls in Nepal and Sierra Leone miss class because of their period. L is dedicated to changing this. They help girls in developing countries by providing pads and tampons so that they don't have to skip school due to a lack of hygiene products.
Price per tampon: $0.55 (this is for 1 box, the price gets lower as you order more)
Where to buy: By the box or by subscription on the LOLA website
Ingredient details: 100% organic cotton, BPA free plastic or cardboard applicator
You'll love these if…you want clean period products for you and your daughter or another young girl in your life.
LOLA prides themselves on being a lifelong brand. One of their products that supports this is a "First Period Kit," featuring different pads and slim tampons, with an honest and straightforward guide for how to use them. For you, LOLA takes on a holistic approach to periods. Not only do they sell 100% organic tampons, but they have created an anti-cramp multivitamin and essential oil blend to make sure your period doesn't get in the way of your lifestyle and comfort.
Price per tampon: $0.43
Where to buy: Honest Co. website, online at Walmart, Amazon, Jet.com and Bed Bath & Beyond
Ingredient details: 100% organic cotton tampon with Polyolefin (90%+ plan derived polymer) applicator
You'll love these if…you use all organic everything.
You may already know Honest by their popular soaps and diapers, but did you know they make tampons!? And a great tampon, at that. Their tampons are made with eight specialized grooves to expand widthwise and give you leak protection. Plus, if you build a bundle on their website including other organic supplies like mascara and detergent, you can get them up to 25 percent off.
Have you ever used an organic tampon? What brand did you use and what did you think?