If you know me, you know I'm a huge skincare nerd, in a borderline-obsessive way. I've microbladed, I've exfoliated, I've DIY masked, I've done just about anything Gwyneth Paltrow told me to. Recently, I've switched to moisturizing and cleansing with oils, adding the superpower product to the skincare routine I follow religiously, and I can say it is the best switch I have made since switching from dairy milk to almond.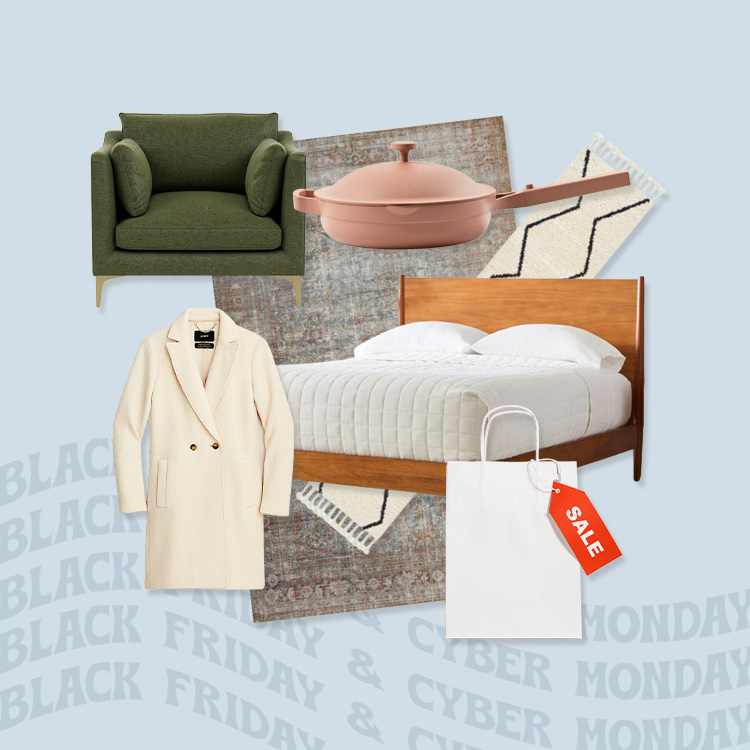 we combed the internet for the best OMG-CANNOT-MISS deals
I love Primally Pure because their products are made with fewer, better ingredients, that are all derived from nature, for optimal nutrients and purity. They have a wide range of beauty products, but my very favorites are their cleansing oils and body oils that now, I cannot live without. Oh and they look (and smell!) amazing, leaving my skin clean, balanced, protected, and glowy AF. Oils have been used in beauty routines and skincare for centuries. Everyone from Cleopatra to Marie Antonette looked to oil for flawless skin. If oils are the longest beauty treatment in history, mustn't there be something there? Here are the reasons I decided to make the switch (and have been grateful ever since that I did), and how you can add oil into your skincare routine, too.
Oils are the only fix to my chronic dry skin
I am #blessed with the confusing and evil "combination" kind of skin, where I can simultaneously get pimples and blackheads around my nose and chin, but my entire face feels tight. Especially in winter, don't even get me started on the flakiness and peeling that comes from my poor, dry skin. An oil is the only tool in my large skincare arsenal that so easily fixes dry and tight skin, every time. Slathering on body oil post shower, adding a few drops of a brightening oil to my daily moisturizer or BB cream, and layering on a night oil over my nighttime skincare routine absolutely wards off the evil that is skin dryness.
I also always cleanse with oil before my normal cleanser, in order to get the dirt out, and only use a cleansing oil in colder months. This will SAVE any dry skin, guaranteed. In the summer when pores are a bit more clogged, I use Cleansing Oil for Oily Skin (it dissolves impurities and detoxifies the skin), and when my skin is extra dry, I switch to the Cleansing Oil for Dry Skin, as it's extra moisturizing and hydrating, even while cleaning skin.
They actually protect my skin
Oils are lipophilic, meaning they penetrate deep into the skin, trapping moisture and good ingredients in, but can also keep anything from getting into your pores (which is why I layer it last in my skincare routine). This means they work to keep toxins and other bad things away from our delicate skin. If you live in a big city, or basically anywhere in the 21st century, you need all the skin protection you can get against pollutants and smog, which cause premature wrinkles, sallowness, and acne. Living in Chicago, I can literally feel the smog and pollution sinking into my pores at all times (maybe dramatic?). High quality oils are packed with antioxidants, which protect skin from the inside out.
Especially when it comes to moisturizing your body, skin is exposed to more environmental factors and skin stressors than a traditional lotion can provide protection or relief for. Look for a body oil with azulene like this one, which combats inflammation and irritated skin, or one that is high in antioxidants, which help to protect skin against environmental stressors (I like this one).
They prevent aging.
Sure, I'm only 22, but didn't you read that terrifying headline that says what you're doing to your skin today is what impacts how it looks ten years from now?? Well, I sure did, and I've been using anti-aging moisturizer since I was thirteen. But unnecessary panic aside, oils are phenomenal at reducing wrinkles, because they intensely hydrate the skin, which evens skin texture and helps with collagen production. Oils are also a powerhouse of wrinkle-fighting ingredients, and are one of the most powerful and consistent options (if not THE most powerful) in your anti-wrinkle skincare. I also use a body oil in place of lotion for extra anti-aging benefits on areas like hands or chest, that have thin skin, meaning they're prone to wrinkles.
They make my skin glow like nothing else can.
The difference between skin that is just not that bad, and skin that is OH SO GLOWY? I have a strong argument for oil. In addition to the intense hydration, they also deliver a potent dose of powerful nutrients that can do everything like speed up collagen production, even skin tone, and brighten complexion.
After about a week of cleansing with an Oil Cleanser from Primally Pure instead of my usual soap, my skin was *literally* glowing, to the point that people would ask me if I had been on vacation. The Body Oils (my favorite is Blue Tansy) delivered similar results, because they all deliver ingredients that heal the skin and give it that dewy glow we all strive for.
They help reduce breakouts (yes, you read that right!)
If you have acne-prone and oily skin, it probably sounds more logical to reach for oil-blotting sheets than oil. But facial oils have gotten a bad, undeserving rap in the acne-fighting world. Adding oil into your routine can help balance overactive sebaceous glands. These glands produce oil, and can be imbalanced and produce too much if your skin doesn't think it's getting enough. When skin is properly moisturized and hydrated, the signal to produce more oil is reduced, meaning skin produces less pore-clogging oil on its own, and is properly hydrated by natural skincare oils that are good for skin and do not clog pores.
Everybody, I repeat, everybody should add a cleansing oil into their skincare routine. Since oil attracts oil, it sucks out gunk in pores better than any other form of cleanser can (goodbye, blackheads!), AND balances out your natural oil production. Say goodbye to blotting sheets — facial oils are the real acne-fighting MVPs. I love this one.
Oils can be natural, and do not need any preservatives
I loved Primally Pure because all of the ingredients in their oils were not only ingredients I recognized and could pronounce, but they were all ingredients that I recognized from nature (like coconut oil, peppermint, pomegranate oil, etc.). I love that the ingredients are non-toxic, with no harsh chemicals or preservatives. My skincare routine became an act of self-care, because I am being kind to my body and giving it what it wants and needs.
The number one reason I switched to oils is because they're totally natural. They don't need twenty different ingredients that I can't recognize or pronounce like most skincare products I find. I love using oils in my skincare routine because they're simple, natural, and deliver amazing results. AND Cleopatra used them — what's not to love?
How to Incorporate Oil into Your Skincare Routine:
Oil can be used in place of your usual moisturizer, but the easiest thing about adding in an oil is that it doesn't have to replace any products you love. It can simply be added as a step to enhance the products you already use and love, or as an addition to streamline your skincare routine.
Use a cleansing oil in addition to your traditional cleanser, whenever you normally wash your face. Not only does it instantly hydrate your skin so that it doesn't over-dry as you wash (like most cleansers), but it also completely dissolves grime and buildup. Read more about the importance of double cleansing, here.
AM: If you're worried about looking too oily or greasy, add a few drops to your moisturizer or foundation, as a way to add in all the hydrating perks of an oil and a little extra dewiness, without looking too oily. Just remember to always wear sunscreen over oil, as some oils can attract the sun.
PM: If you're not using an oil overnight, you're missing out BIG TIME. Topping your routine (like a retinol, vitamin C treatment, overnight mask, or night cream) with an oil adds insane hydration and gives you that next-morning glow (that looks like you actually got eight hours of sleep). But that's not all it does. It locks in all those good ingredients you put on previously so it can soak in deeper to your skin.
SHOP THE STORY
This post was in partnership with Primally Pure, but all of the opinions within are those of The Everygirl editorial board.