Winter dressing gets an understandably bad reputation — when the weather is freezing and the ground is slushy, it's hard to wake up and imagine putting anything on besides a chunky sweater and snow boots.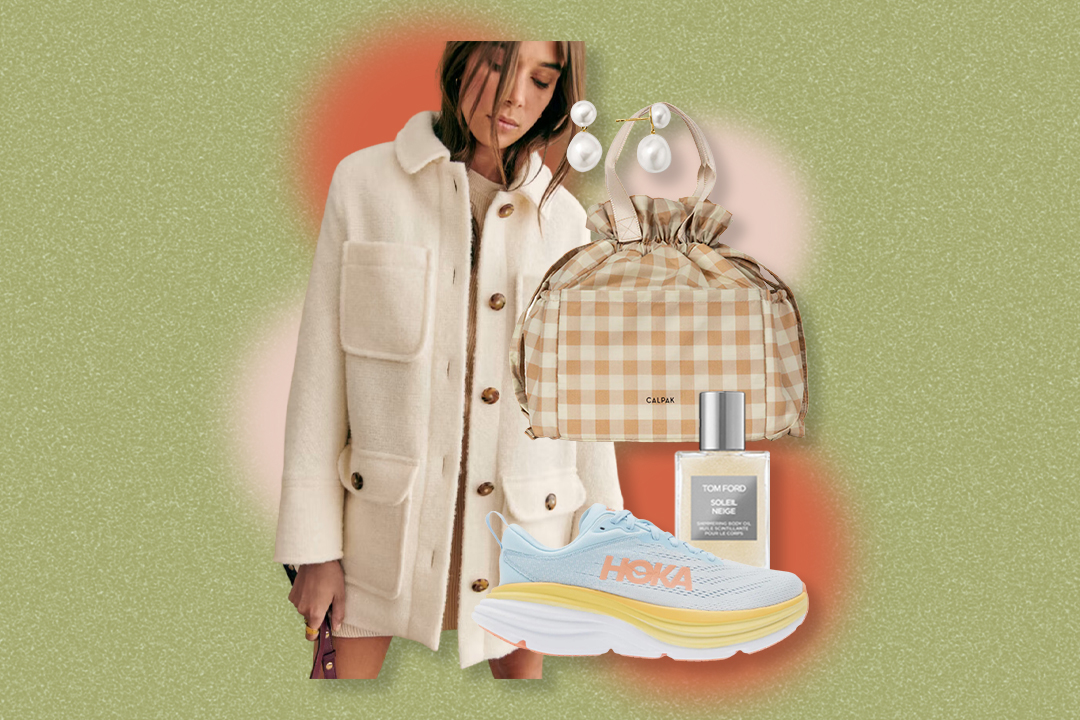 But I'm here to tell you that that reputation is wrong. Sure, it requires more layering and some thoughtfulness, but there are also textures and colors and details that no other season brings — we're thinking of it as exciting as fall clothes, just with a jacket thrown on top when we're out and about.
If you're struggling to nail exactly what to wear this winter, we've got you covered. We tailored the perfect winter uniform to fit all of your chilly-weather needs based on your Zodiac sign, with all the season's best trends included. Fret no more — soon you'll be calling winter your favorite season.
Aries never do something just because everyone else is doing it — you only commit to things that you're really into. You march to the beat of your own drum, and because of that, you aren't concerned about what's in or what's out; and more importantly, you aren't afraid to stand out. Your confidence gives you the ability to rock anything, and your no-BS attitude makes this out-of-the-box puffer your new winter staple.
puffer / jeans / sweater / hat / boots
Taureans enjoy the luxuries in life — and who can blame them? They approach life with a grounded and stable perspective, which reflects in the confidence and togetherness of their dressing (no itchy groufits around here). The mixture of ultra-luxe winter textures — faux fur, leather, and wool — make this the perfect look for a Taurus.
coat / leggings / sweater / booties / sunglasses
Geminis are one of the most expressive of the signs, which often is reflected through what they wear. Their easy-going nature draws them to non-restrictive silhouettes, and their social, outgoing tendencies make them willing to try just about any trend — including this season's most out-there pattern.
sweater / coat / jeans / sneakers / sunnies
As a Cancer myself, I feel that we have a less-than-stellar reputation amongst the signs — but we aren't just tears and staying in on Friday nights. Yes, Cancers are emotional, but we're also expressive and intuitive. Bring some summer-baby lightness to the dull, winter days with this ensemble:
jacket / sweater / pants / booties
Leos are confident and optimistic, and our office Leo, Graphic Designer Kelly, embodies the Leo persona perfectly — she strolls into the office everyday in something you'd see on Meghan Markle and is always perfectly poised without compromising comfort (which is exactly how you'll feel in this cozy combo).
wrap coat / sweater / jeans / booties / beret
Virgos are the practical sign and are never overly fussy with their dressing. They pay attention to the details, and their methodical approach to dressing means a closet full of investment pieces that they turn to over and over again. These are the perfect additions to their classic-leaning wardrobe:
loafers / coat / jeans / sweater / hat
Libras are elegant and love to look good. They have a refined sense of style and know what works for them — and stick to it. This ensemble is perfect for all of the outings their charming selves are bound to be invited to this winter.
jacket / sweater / jeans / black booties / sunglasses
We all know and love (and sometimes fear) a Scorpio or two in our lives — they're mysterious, passionate, and loyal. They're sexy without ever looking like they're trying too hard, and it reflects in the ways they choose to dress — even in the dead of winter.
skirt / coat / sweater / boots / sunglasses
I spend all of my days sitting next to the queen of the Sagittariuses, Beth Gillette. They're independent, outgoing, and you definitely know when they enter a room. They stray from boring basics and instead gravitate toward head-turning looks that'll say "yes, I have entered the building," — perfect for a faux-fur moment.
coat / top / jeans / python booties / lipstick
Capricorns are always in desperate need of outfits that can take them from the office to after-work drinks since their goal-oriented personalities often make them the last one left in the office. Take a blazer from work to play by opting for this fun, trendy leather option:
blazer / tee / jeans / loafers / bag
Aquarians are quirky and fun-loving and never shy away from a little color. This season's neon and color-blocking trends are perfect for their out-there personas.
sweater / jeans / leather jacket / sneakers / clip
Pisces aren't ones to shy away from drama — literally or regarding their wardrobe. They're in-tune with those around them and are confident in their sense of selves, both of which allow them to master their personal style — which is full of trendy items that they pull off with ease.
shirt jacket / tee / jeans / hoops / booties