I've always enjoyed podcasts and have listened to them here and there, but I've recently found myself becoming more and more interested in them. I started with exclusively true crime, but really wanted to branch out and find podcasts that I could learn from, relate to, and be entertained by.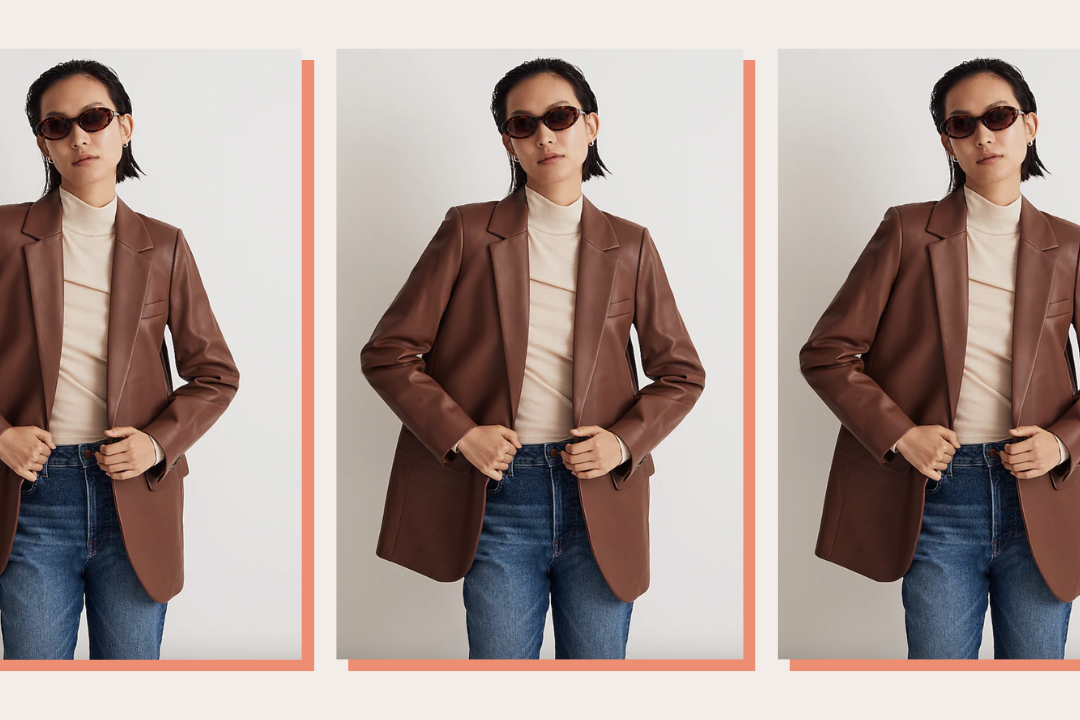 time for your fall wardrobe update!
Whether it's mundane tasks at work, long commutes, household chores, or just down time, sometimes you need a little extra entertainment. I've discovered a TON of new ones in the past couple months, and can't stop recommending them to everyone I meet. 
I can usually tell if I like a podcast or not by the end of the first episode I listen to, and there have definitely been some that I abandoned 10 minutes in. If you're new to the podcast world, I'd try out a variety of podcasts in different genres to decide what you enjoy most, and don't give up if you don't like the first one you try! Through all my listening, I've discovered that I tend to gravitate toward ones with female hosts, simply because I can relate to them and they often talk about topics that I'm super interested in. I do still like to switch things up with a healthy mix of lifestyle, true crime, pop culture, and business. 
Here is a round-up of some of my favorites that are run and hosted by women:
This one's for those of us who need to fill the Lauren-Conrad-sized hole in our hearts after her noticeable absence on The Hills reboot. I guess we can give her a pass because she's, you know, running an empire. Each episode of Asking for a Friend is LC interviewing a different woman in her life who helps her do that. Guests include her hairstylist Kristin Ess, her social media managers, the design director for her Kohl's line, a former producer on The Hills, her wedding planner, and many more — there truly is something for everyone. The podcast just launched in May, so I'm sure we're in for many more exciting guests. Episodes drop every Wednesday.
Hosted by two long-time best friends and influencers, Jaci Marie Smith and Chelsey Jade Curtis, this podcast is for all the girl's girls out there. Listening to it feels like sitting on the couch drinking rosé and chatting with your best friends. Some of their topics include life as an influencer and the world of social media, health, and wellness (Chelsey is a certified health coach); interviews with friends and family, pop culture, and my personal favorite: embarrassing stories submitted by listeners. They've also had all your favorite influencers as guests, including Amber Fillerup of Barefoot Blonde Hair, Kristin Johns, Courtney Parchman of Average Fashion Blogger, Aspyn Ovard, and Chrissy Rasmussen of Habit Salon/Hair by Chrissy, among many others. New episodes come out every Tuesday.
Hosted by Matika Wilbur of the Swinomish and Adrienne Keene of the Cherokee Nation, this podcast centers around what it means to be Native American in today's world. Topics include fashion, DNA ancestry tests, Native mascots, appropriation, and so much more, with Native American writers, activists, and scholars joining the hosts in some episodes. There have been nine episodes so far, and they already have an overall five-star rating on Apple Podcasts.
I, like most of the world right now, am a big fan of true crime. The first podcast I ever listened to, also like most of the world, was Serial. There are a seriously overwhelming number of true crime podcasts out there and sometimes it's hard to find a good one, but Crime Junkie is your perfect weekly dose. The two hosts are childhood best friends who are not journalists, they just really have a passion for true crime and helping to get people's stories out there — and maybe help solve a few cold cases along the way. Each episode is a different story — some you've heard of and some you haven't — and they cover everything from missing persons and unsolved mysteries to murders and serial killers. Weekly episodes are released on Mondays.
The hosts of this podcast, Ann Friedman and Aminatou Sow, are long-distance best friends. In each episode, they call each other to discuss everything from news and politics to pop culture and everything that comes with being a woman. Self-proclaimed "unapologetic feminists," their main goal is to provide all types of women with a space that's all about them and where they can talk about things that matter to them. They often have powerful and inspiring women as guests as well. They've been around for five years, so clearly the people love this podcast! New episodes every Friday.
Each week, hosts Roxane Gay and Dr. Tressie McMillan Cottom discuss topics in politics and pop culture, often bringing on prominent guests to join their discussions on "the black feminist podcast of your dreams." Past guests have included Gabrielle Union, Stacey Abrams, and so many more, including philanthropists, businesswomen, and journalists. This podcast is a Luminary Premium exclusive, so unfortunately you have to pay to listen, but the reviews are in: do it.
Lovingly referred to as "the millennial morning show," The Morning Toast is your daily source for everything pop culture. Hosts and sisters Claudia Oshry (@girlwithnojob) and Jackie Oshry (@jackieoproblems) go live on Youtube Monday through Friday (9:30am CT) covering, in the words of the show's intro, "the fast five stories you need to know before you wake up and take a bite out of your morning toast." Then the show gets released as a podcast episode later in the day for those who prefer a traditional listening format. They also often include recaps of reality TV shows, including the Real Housewives, Keeping up with the Kardashians, and The Bachelor franchise, as well as stories from their personal lives. If you want to start each day with a laugh and a little bit more pop culture knowledge, this one's for you. And their fanbase, The Toasters, is a force to be reckoned with. If you make it into their secret Facebook group, you've really made it.
Everyone knows the name "Golden State Killer," but many people don't know the whole story — especially details of who this man was before he became an infamous serial killer. Pulitzer-Prize-winning investigative journalist Paige St. John aims to tell listeners these details that have never been heard before. The seven roughly 40-minute episodes will keep you hooked, and it'll be over before you know it. Also, if you loved Dirty John, you'll be pleased to know this podcast is brought to you by the same producing partnership (Los Angeles Times x Wondery).
With over 50 million downloads and consistent appearances in the top charts, The Skinny Confidential Him & Her podcast is loved by many. It's hosted by Lauryn Evarts Bosstick of The Skinny Confidential, joined by her husband Michael Bosstick. In each episode they interview someone, with a wide range of guests including everyone from celebrities, influencers, entrepreneurs, and reality TV stars to sex therapists, life coaches, and doctors. My favorite thing about this podcast is how different every episode is, and how much you can learn about a new topic from each guest. It's real, funny, and educational (in a fun way) — what more could you ask for?! Episodes are released on Tuesdays and Fridays.
Hosted by Olivia Wilde and brought to us by Harper's Bazaar, there's no way this podcast can disappoint. Each episode is a conversation between two women, discussing prominent issues and topics in our world. Match-ups so far have included Jane Fonda and Black Lives Matter co-founder Patrisse Khan-Cullors discussing the realities of racism; models Candice Huffine and Precious Lee talking being curvy in the fashion industry; and Rosario Dawson and Laverne Cox discussing feminism and civil rights. Hooked yet? New episodes drop every Friday.
Which podcast are you most excited to start listening to? Let us know in the comments!