It's not every day the subject line "The White House / The Everygirl" shows up in our inbox. So when that happened this past January, it was definitely one of those stop everything we're doing and dance moments.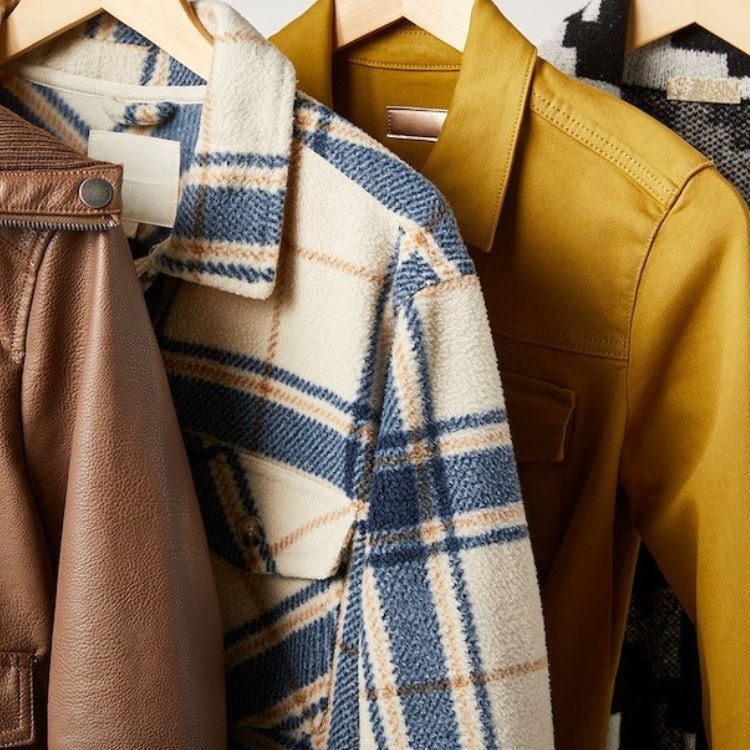 ...and it's wallet-friendly
And if you had told us when we launched this site four and a half years ago that we'd publish the following letter to our readers from First Lady Michelle Obama… well, we can't say we'd believe you. But here we are! Day one of an exciting three-part series that will spotlight eight women of the White House's East Wing staff. This inspiring team walks us through how they landed their coveted roles and what working at the world's most famous office and residence looks like on a daily basis.
We are honored The Everygirl was chosen to run this profile series, and we are beyond thrilled to have had the opportunity to visit Washington D.C. back in April for it. The photos captured by our talented contributing photographer Kimberly Genevieve will take you inside the East Wing, the First Lady's office, and introduce you to the brilliant young women whose stories you're about to hear.
But without further ado to better explain this exciting series, First Lady Michelle Obama…
A Letter from First Lady Michelle Obama:
When I first heard that The Everygirl would be profiling some of the young women on my staff, I was absolutely thrilled. Many of these women started out as interns in my office, and over the years, I've watched them blossom into confident, accomplished professionals. I benefit from their intelligence and ideas every day, and I'm excited that they'll have a chance to tell their stories because I know how inspiring it is to read about the amazing things that other young women are doing with their lives.
"I wish The Everygirl had been around back when I was first starting out my own career." – First Lady Michelle Obama
In fact, I wish The Everygirl had been around back when I was first starting out my own career. It would have been good to know that other young women were facing the same challenges I was: worrying about how to carve out a career path that felt authentic to me while still paying off my student loans, struggling to balance my personal and professional lives, and dealing with those everyday workplace issues that can drive you crazy sometimes. 
Over the next few days you'll learn about young women who manage all kinds of exciting and challenging responsibilities in my office: working on my Let's Move! initiative to help kids lead healthier lives; planning events here at the White House, from the Easter Egg Roll to State Dinners; managing the trips I take — handling the countless logistical and strategic details of domestic and international travel — and coming with me to make sure everything runs smoothly along the way; and so much more.
Each of these young women took a different path to get where she is today, but I can tell you that they all share the same extraordinary work ethic, putting in long hours to meet the high standards they set for themselves. And they all share the same passion for public service, working in our government because they care deeply about this country and want to use their talent and energy to help others.
As you read about these young women's amazing careers, I hope you'll be as impressed and inspired by them as I am.
Tour the Office of the First Lady
PART 1: Meet the Women of the FLOTUS Social Office
For the FLOTUS social team, no two days in the office are alike. As a team of four, these women work closely with the First Lady and Social Secretary to manage the production and logistics of all events for the Executive Residence of the White House. These events can range from informal meetings involving President Obama to large-scale productions like the State Dinner.
Here, we chat with deputy associate directors Kristina Broadie, Elizabeth Pan, and Pantea Faed, and executive assistant to the social secretary Kayla Daniels, about their journeys to D.C. and what it's like to be an integral part of the White House social scene.
Name: Pantea Faed
Age: 25
Location: Washington, D.C., USA
Current title: Deputy Associate Director, White House Social Office
Education: USC
With your degree in political science and American studies and ethnicities, was working in the White House always a dream and goal for you? What were your big career goals when you were still in school?
Working in the White House never even occurred to me as a real option when I was getting my degree. I pursued my education in the field of political science with an emphasis in American studies and ethnicity because of my passion for community engagement. I have always been interested in advocacy work pertaining to equity, justice, and the empowerment of diverse communities and representation. My career aspirations when I was still in school are still relevant now, as I hope to attend law school in the near future and ultimately work as a civil rights and anti-discrimination attorney. What this path has taught me, however, is to keep an open mind to new possibilities—you never know where you will end up.
You started your career as the White House intern in the Office of the First Lady. What is the interview and hiring process for the internship program like? And, what was your reaction upon finding out you had been awarded an internship?
As I was wrapping up my time as an undergraduate, I was applying to a variety of opportunities in my areas of interest before applying to law school. A couple of my classmates had just returned from White House internships and couldn't stop talking about this life-changing experience working for President Obama's Administration. The first election I was able to vote in was the 2008 general election as a freshman in college, so needless to say, it felt like a dream to even consider working in support of this President.
I went online, filled in the application, submitted my references, and hoped for the best. A few months later, I received an email requesting a formal phone interview with the Social Office. It was the perfect office to bridge my interest in the arts with my passion for policy and public service. When I received an email from the White House accepting me into the internship program, I remember I was on shift working at my university's Student Judicial Affairs Office when I checked my personal email and ran to my boss with the good news. That was the start of an incredible journey and a good lesson that life's path can be unpredictable in the best of ways.
Your employment with the White House required a cross-country move from your home in the Bay Area to Washington, D.C. Are there things you like more about the East Coast? And, what do you miss most about the West coast?
Thankfully, I had lived in D.C. for a spring semester in college so I somewhat knew what I was getting myself into, though I had no concept of what it would be like to move boxes in the heat of an East Coast summer or walk to work in snow during the winter. As you can see, I definitely miss California weather that allows me to pull off a hoodie and jeans pretty much year-round. Of course, I miss family, friends, and mentors that make home so special to visit, but I really do love my life as an East Coast resident. D.C. is a really manageable city—it's easy to walk everywhere and experience the charm of every neighborhood. The music scene in D.C. is pretty great, too.
You were heavily involved with the planning of the First Lady's first Nowruz Reception—Nowruz being the Iranian (not just celebrated by Iranians) festival of spring. You mentioned this is a great honor for you as an Iranian-American staffer. Can you talk a little bit more about what was involved in the planning and execution of the reception, as well as why this was such an important highlight for you?
Bringing Nowruz to the White House was a labor of love. Growing up, Nowruz was always a highlight for me and an opportunity to showcase my culture to my friends and extended community. Once I settled into my role at the White House, I was grateful to find other staffers who celebrate Nowruz and wanted to see the White House represent the large and diverse diaspora. I am very lucky to have bosses and colleagues who see the value of highlighting this tradition.
In the words of the First Lady, "It is so important to remember that our diversity has been—and will always be—our greatest source of strength and pride here in the United States." As the Social Office lead, I managed the event production from start to finish—sending invitations to a robust guest list, selecting the appropriate menu, booking talent, and ensuring the décor brought to life the essence of the holiday. To see the First Lady host this event at the White House now two years in a row is simply the honor of a lifetime.
Are there many staffers in the White House that are—like you—still young in their careers? Did you ever struggle with being taken seriously because of your age? Or, has it never been an issue?
The Obama Administration is diverse in nearly every way—including the age range of staffers. I am certainly in good company when it comes to young staffers, hired nearly right out of college. The transition from being an intern to being a full-time staffer was somewhat challenging, as I struggled with seeing former bosses as colleagues. I spent many of my first few months observing and staying as late as necessary just to make sure there was no hesitation as to why I was given this level of opportunity at such a young age. The team here is collaborative, so while it took me a moment to build up my own confidence, the support from those around me was unwavering.
Name: Kristina Broadie
Age: 28
Location: Washington, D.C., USA
Current title: Deputy Associate Director, White House Social Office
Education: Duke University
Can you tell me a little bit about your current position? What does an average day look like for you? What sorts of things are you responsible for?
I work in the Social Office at the White House as one of a small team of event managers. We are responsible for coordinating all of the logistics for events that take place in the Executive Residence of the White House. We plan events as small as the President dropping by a group of mentees or as large as a State Dinner. We coordinate with the Executive Residence staff, Secret Service, the White House Military Office, the Press Office, the Office of Public Engagement, numerous other White House Departments, and outside partners to create events for and with the President and First Family and their guests. A typical day varies for us: it can involve darting around the White House directing people from place to place to being fastened to my desk completing paperwork and minute-by-minute plans for upcoming events. Unlike previous jobs, where I had the luxury of focusing on one thing at a time, my current job requires deft juggling skills to keep the trains moving forward for all of upcoming events.
You've held numerous different positions within your years with the Obama administration — from a travel manager to a press lead. Is this much moving around common in the White House? What prompted these job shifts?
I've held three jobs while here at the White House — a sign that people here get promoted. Two were very similar positions managing press logistics in the Office of Scheduling and Advance. The first was travel manager. In that role I was responsible for coordinating the travel logistics of the larger White House press corps. I was promoted to the job of press lead after a little over a year. Press leads are responsible for the media logistics for all media that are associated with a Presidential visit; this includes the local, national, and international media as well as the White House Press Pool that travels around with the President. I actually worked as a press lead as a volunteer advance associate for the President's Advance Office before I became a full-time White House employee, so the transition to press lead was a natural fit based on my previous experience with the White House. I had been traveling for five years for the President by the time I transitioned into my current role in the Social Office. I was looking for a way to use my logistical skills and knowledge while continuing to support the President and First Family. The opportunity to be able to explore new roles here at the White House has made it possible for me to keep a fresh perspective and a constant commitment to the work we do.
What is your education background? When you were still in college, did you envision landing a job with the White House? What did you think you'd be doing for a career?
I was a sociology major at Duke University. When I was in college, I didn't even know that my job existed. It wasn't until I applied for the White House internship program that I found that I could blend my love for event planning and logistics with politics. I wanted to do event planning with my career, so my current job is the perfect fit.
I'm sure planning events at the White House sounds like a dream job to most, and it's undoubtedly a prestigious organization to be a part of. What steps did you take to set yourself up for landing a job in such a competitive and exclusive field? Any advice out there for women who are chasing their own dream jobs?
The thing that I found makes me most successful in this job is being able to do whatever it takes to get the job done. While this is my dream job, there are many parts of the job that wouldn't seem glamorous to others. We specialize in the details, some fun and some tedious. My success has always come from putting my head down and staying focused on how to do my work and solve the problems that arise along the way. No task is too small or beneath me, and I think that attitude shows through when people are making decisions about who to trust and who to hire.
You mentioned that after graduating college, you were certain that you didn't want a job that required any travel. However, landing an internship in the White House Office of Scheduling and Advance took you to places all over the globe, causing you to be "bit by the travel bug". What made you change your mind about extensive travel?
When I went on my first advance trip, I remember watching several very accomplished, hardworking women command the respect of very accomplished men in a male-dominated field. Not only did they travel around to exotic and not-so exotic places but they met new people every week and convinced them to make the world stop because the President of the United States was coming to town. They did this while always staying true to the primary reason for Presidential travel, to bring the President and his message to the people of the country and the world. I wanted to be a part of the team that helped expand access to the President to all different types of people from different parts of the globe, and this was the best way to do that.
Out of all of the places you've traveled during your work with the White House Office of Scheduling and Advance, do you have a favorite?
My favorite was the First Family's trip to Selma, Alabama, for the 50th anniversary of the march from Selma to Montgomery. This trip and this place held a lot of meaning for me as an African-American woman and what it meant to be on the crest of the Edmund Pettus Bridge with the first African-American First Family.
Name: Elizabeth Pan
Age: 26
Location: Washington, D.C., USA
Current title: Deputy Associate Director, White House Social Office
Education: Wellesley College
You took time off from college in order to work on the 2008 Obama campaign. This experience inspired you to explore new career paths. What career were you considering before that experience, and what field did you end up obtaining your degree in?
When I began college, I was determined to explore a wide range of subjects and remain open to finding new interests. My favorites at that point were neuroscience, foreign languages, and film. Then, after my incredible experience on the 2008 Obama campaign, I returned to school feeling inspired to study grassroots movements and community organizing. Add to the mix the fact that I've always loved interdisciplinary thinking and creating things, all of which led me to choose to earn my degree in American studies (with a focus on political science) and computer science.
You serve as a lead on the President and First Lady's events in the White House. What does a typical day on the job look like for you? What sorts of tasks and responsibilities are involved?
There isn't necessarily a typical day, which is one of the exciting things about this job. Our schedule is based on the President and First Lady's schedules. There are events every week, sometimes multiple times in one day. Three of us rotate serving as the lead for a White House event, which means creating the big picture plan and then executing that plan. Our responsibilities include coordinating with the Secret Service, the Residence Staff, the Military Office, and other White House offices. The key to a flawless event is teamwork.
When most people think of working for the First Lady, they likely envision long hours and the general stress and craziness that's frequently portrayed on television. Is life working for the White House really like that? And, what do you do to maintain a healthy balance between work and your personal life?
Life working at the White House is very fast-paced and intense. At the end of every late night, I think about the fact that this Administration has only eight years to make a difference, and we have to give it our all while we're here. I'm grateful that the Obama Administration is a very tight-knit community of dedicated people who share that sentiment. Everyone works extremely hard, and we support each other inside and outside of the office. We're able to lean on each other at work, as well as get brunch together on Saturdays, check out a cool concert, or catch a movie.
I think everybody would be curious to know (myself included!) how much interaction you have with the First Lady herself. Is she a big part of your regular work life?
For more than four years, I have been part of the First Lady's Office, which is a relatively small team. As a result, I've been very lucky to have worked closely with the First Lady on various events. For example, when we plan for State Dinners, the First Lady will join the Social Office for discussions about the décor and menu. I feel immensely honored to be able to grow and learn from the First Lady, and I definitely regard her as a fantastic boss, role model, and mentor.
If you had to pick one, which White House event has been your favorite so far? What was so special about that particular event?
It's really hard to choose just one, but I think the Fourth of July would be up there. I love this event because it gives us an opportunity to bring military families to the White House to thank them for their service. It's also one of the few events that White House staff are invited to join. It feels great to be able to give back to two communities that I care about by helping them celebrate our Independence Day. Plus, who doesn't love ice cream and face painting? Every year, I have a "pinch me" moment when we're standing on the south lawn looking at the beautiful White House, admiring all of the military families who come to the festivities, enjoying a great musician, and then top it all off by watching the fireworks over the Washington Monument.
With the end of President Obama's last term fast approaching, what do you think is next for you in regards to your career? What are your goals and aspirations?
Public service has always been really important to me. The one thing I know is that whatever I do next, I want to be giving back to whichever community I'm a part of. For now, I'm just going to focus on the remaining months of the term, work hard, and appreciate every minute.
Name: Kayla Daniels
Age: 23
Location: Washington, D.C.
Current title: Executive Assistant to the Social Secretary, White House Social Office
Education: Howard University
You became involved with the Obama campaign as a volunteer at the ripe, young age of 15. Have you always had a love for politics? What inspired you to get involved with campaigning before you were even old enough to cast a vote?
When I was growing up, my parents always tried to educate me about the importance of voting and being an active participant in the political process. In fact, my dad started taking me to the polls with him on Election Day when I was 7 to underscore the importance of voting. However, I didn't work on my first campaign until then-Senator Obama ran for president in 2008. The first time I heard him speak, I was excited about the prospects of him being president, and I knew that I just couldn't sit idly by and not get involved in this historic election. I was only 15 during his first campaign, so I didn't think there was much I could do to help—I couldn't even drive, let alone vote! After my first trip to my local campaign office, I was hooked. I was so inspired by all of the people I met who came from various walks of life to work towards one common goal—electing President Obama. The 2008 and 2012 election really changed my outlook on the political process and inspired me to remain engaged in it.
You're from a small town in Indiana, but attended school at Howard University in D.C., and now reside there for your work in the Social Office. Was that small-town-to-big-city transition tough for you? What advice do you have for women looking to make that same switch?
Surprisingly, my transition from a rural town in Indiana to the nation's capital was not as hard as I imagined it would be. The first time I visited Washington, D.C., I fell in love with the "city life," and my first trip to Howard's campus during my junior year of high school really solidified my belief that D.C. was the perfect fit for me. I liked the fast paced vibe and the diversity of ideas, people, cultures, and foods that you can find in a major city. I will admit that at times I get homesick, and I miss my hometown and my family. However, having a family that has been supportive of me and my career choices since day one has made my transition so much easier. Having a supportive group of co-workers who have also made similar transitions has also played a part in making my transition smooth.
I would advise women who are looking to make the same switch to find a good support system in their new city, whether that be family members, friends, co-workers, or all three. Having that support system makes it easier to adapt. I would also advise women to get out of their comfort zones and explore their new city. It's so easy to get stuck in our own way that sometimes it's hard to try new things or meet new people. It may be hard to transition to a new city and leave all of your friends and family, but eventually it gets easier. And before you know it, your new city feels just like home.
You started as an intern for the Social Office for the summer while you were in college, before returning to school to finish your degree. Did that internship confirm your desire to work in the White House? What advice do you have for young women to make the absolute most of their internship opportunities?
My internship in the Social Office was an absolutely amazing experience. Not only did I gain a wealth of experience and knowledge, but I also had the chance to work with so many passionate and talented people. On the last day of my internship, I knew that I wanted to come back to the White House because I was so inspired by the President and the First Lady and all of the amazing people who work behind the scenes. I feel so fortunate to be able to come back because I know that there are so many people that would love to be in my position. I would encourage all young women who are looking to make the most of their internship experiences to remain humble and to use all of their resources to contribute to their internship program. No matter what they're doing, they should strive to do it to the best of their ability, and they should also work towards building good relationships with their intern peers and supervisors.
Even with an impressive internship, it took you a couple of months to land your first full-time job as a staff assistant in White House Operations, and you even admit to working at Target for a brief stint between graduation and your "real" job. What was your job hunting experience like? Were you looking for jobs exclusively in the political sphere?
When I graduated from college last May, I will admit that I was a little scared, like most grads are, because I wasn't exactly sure what I wanted to do next. Of course, I wanted to go back to the White House, but I also pushed myself to look in a few different career fields to find the best fit. I looked in the entertainment field, the retail field, and the local and federal government. I also went on a lot of job interviews. In fact, I went on a job interview a few hours before I walked across the stage to accept my degree. Despite all of the worrying and what seemed like an endless job hunt, I eventually ended up exactly where I wanted to be. The biggest thing I learned from that experience is that some things don't always happen on the time table that you set for yourself, but eventually everything works itself out.
What does an average day look like for you as the executive assistant to the social secretary? What sorts of things are you responsible for?
No two days are ever the same at the White House, particularly in the Social Office. One day our team could be working on a State Dinner and the next day we're working on a photo shoot. However, most days I manage the social secretary's calendar, I oversee the Social Office interns, serve as support staff during House events, and assist the communications teams with all of the President's and First Lady's photo shoots, videos, and interviews. Regardless of our job titles in the social office, we all work hard to make sure our guests feel at home in the "People's House." We also strive to fulfill the mission of the President and the First Lady in every single event we plan. Although our days are always filled with events or event planning, every day is an adventure and a moment in history. It never gets old!
It's clear that you have a real passion for the events that the Social Office puts together. If you had to pick just one, which has been your favorite so far? Why?
Picking just one event is so hard! All of our events are so unique and serve a special purpose. However, if I had to pick just one event, I would choose the Turnaround Arts Talent Show the First Lady hosts each year. Turnaround Arts focuses on strengthening some of our nation's schools with the help of arts education programs. Kids from around the country get the chance to come to the White House to perform for the First Lady. I absolutely love this event because it's so nice to hear the students speak about how arts education has improved their academic performance and made a real impact in their lives. It also brings me joy to see the pride on parents' faces when they see their children performing for the First Lady. It's so easy to measure the success of a program or initiative with statistics and studies, but when you get to hear firsthand from the people whose lives are positively affected by the programs and initiatives promoted by this administration, it makes you really proud and grateful to work at the White House and to work for such an amazing President and First Lady.
Now check out parts two and three of The Everygirl's Working at the White House series!