Winemaking is such an elusive art form — we all know the shimmering pink Rosé in our glass started as a humble grape… but how does it get there?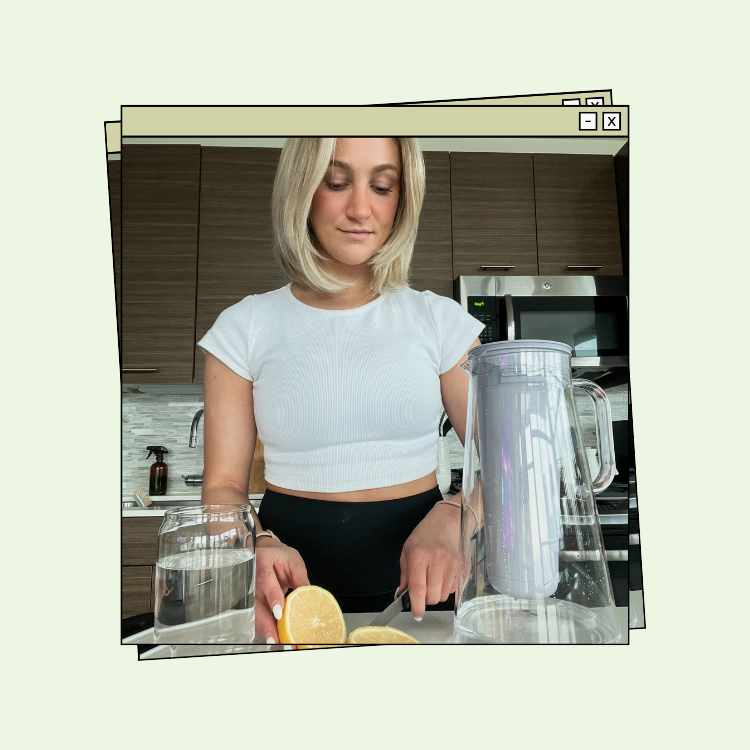 get it right in 2023 and beyond
Creating wine is a lot more involved than stomping grapes, barefooted in a rickety barrel (we're pretty sure, at least), and we wanted to know what it's like to work in the wine industry today. So, we asked five women working at key steps in the process — at one of our favorite wineries, Kendall-Jackson — to fill us in on a typical day in their life, from grape to glass. We went behind the scenes with each of them, to find out what it's like to work in wine — from siphoning the wine from the barrels to finding the perfect wine and food pairing, and everything in between. 
Balancing science, chemistry, and art with Amy Gill:
Name: Amy Gill
Age: 34
Position: Assistant Winemaker

Take us through a typical day in the life of an assistant winemaker.

There really is no such thing as a "typical day"! And that is why I love my job – every year, every season, and every vintage are different, which keeps things fun and exciting.
What do you wish more people knew about your job? 
There is quite a bit of chemistry involved in winemaking, which I don't think a lot of people realize. Winemaking is truly a balance of science, chemistry, and art, with the biggest factor being, of course, taste. When I talk to people about what I do, they don't realize how much analysis is being done on the wines and how many decisions are based on scientific data.
What inspires you? What motivates you?
Traveling to different wine regions! Wherever there is wine there is history, and there's an incredible story that goes along with it, which I find fascinating. You really can't help but get a history lesson traveling to France or Spain – hearing stories of monks making wine in castles in the 1400s. It's amazing how far back wine goes! There aren't many industries that have a history like that.
Red or white?
That's like picking a favorite child. Pinot Noir and Chardonnay are my world. If I have to pick one, it would be red because Pinot Noir is my favorite, but I love them both.
If you could have lunch with any woman, who would it be and what would you order?
I'd love to have lunch with my mom. And I would order some Kendall-Jackson Vintner's Reserve Pinot Noir – a bottle, not a glass!
Talking sustainability in the vineyard with Katie Jackson:
Name: Katie Jackson
Age: 31
Position: VP of Sustainability and External Affairs
What was it like to grow up around the family wine business? 
Growing up around our family wine business was very exciting because I was able to watch my parents build their business from the ground up. My parents were incredibly passionate about what they did, and they instilled in me their belief in the value of having a family-owned business, that being able to run our business according to what was best for our community, our employees, and the environment for the long-term was important and one of the wonderful benefits of running your own company. Being around such a dynamic family also taught me a lot about thinking big and not being afraid to take risks for the things that I am passionate about.
Has developing an intimate knowledge of wine changed the way you drink it?

It definitely has! Understanding how terroir and a wine's sense of place is revealed in the glass has shaped my appreciation of wine. Having any kind of wine expertise is a never-ending journey; I continue to learn more about wine every day. The beautiful thing about wine is the layers of complexity you find is a great bottle of wine. Knowing just a little can inspire a lifetime of exploration with tasting wine.
Do you have a favorite part of the winemaking process?
I love the fermentation process – it is one of the most fascinating parts of making wines, for me. Fermentation requires constant monitoring, almost as though you have to baby the wines in order to make sure the yeast have the best environment to do their job. There are key decisions along the way that can greatly affect wine style and quality. Do you add yeast or allow the wine to ferment using only native yeasts? Do you ferment the wines in oak or stainless steel tanks? Do you go through malolactic fermentation? I also love the way the winery smells when wines are fermenting during the harvest.  
Tell us about sustainability and winemaking. How do the two fit together?
It is almost impossible to separate them. When we think about sustainability, we think about how we can do things better at every step of the process. This includes how we approach our farming practices, water and energy management, and taking care of our employees and communities. Because they are so intertwined, there are opportunities to have a beneficial effect on the lands we farm, the natural resources we use to make wine, and the people who are involved at every step. There is also a natural fit between sustainability and wine quality. The more involved we are at every stage of the process, the more we can also ensure that we are doing what is needed to make the best wines possible. 
If you could have lunch with any woman, who would it be and what would you order?
Right now, I would love to have lunch with George Eliot. I'm reading Middlemarch and loving it. George Eliot was such an incredible woman; I consider her a feminist icon for the way she proved, at a time when women's intellectual abilities and contributions weren't taken as seriously, that a woman could produce literary masterpieces that were just as compelling, if not more so, than that of any man writing at that time. I also admire the fact that she wasn't afraid to live unconventionally. As for what to order, although sushi is my go-to, I might have to defer to her as I'm not sure how that would go over with someone from the 1800's!
Juggling marketing projects with Lauren Svoboda:
Name: Lauren Svoboda
Age: 32
Position: Brand Manager, Kendall-Jackson Winery
Walk us through a typical workday for you.
The Kendall-Jackson brand marketing team is comprised of five people, including me. At any given time, we typically have about 30 projects happening simultaneously relating to K-J's wine production, pricing, promotion, and more. Over time, we've learned to operate as a well-oiled machine — we're really a quirky little wine family. With so much going on, we must divide and conquer. I love that I get to work different parts of my brain, from focusing on the business to getting hands-on with creative projects throughout the day. It's wine marketing, which is already great, but with my team, it's the very best.
When I started working for the Jackson Family, I knew it was a family company, but I didn't quite understand how involved they would actually be or really what "family owned" even meant. I've worked for family companies in the past, and you sort of had to whisper around them. That's not the case here. Kendall-Jackson was the first winery Jess Jackson started, and worked to build the business with his oldest two daughters. Today, his youngest three children, who are all around my age, are extremely involved. I think it's cool to work alongside them and that I get to be a small part of building this iconic American winery's future.
What varietal of wine is your favorite? Has it changed over time?
Today, it's Petit Verdot because I just tried a killer bottle my boyfriend brought home as a surprise new discovery. I am a sucker for Merlot, though, and have been since my early 20s. I didn't realize this until I started working in the wine industry, but Merlot has become increasingly unpopular with slumping sales over the past 15 years – in part the result of a Paul Giamatti quote in the 2004 film Sideways. Think of that movie's impact on Merlot akin to The Curse of the Billy Goat on the Chicago Cubs. Bad news, until recently.
But I love it! So, watch out world, I think Merlot is coming back on the scene in a big way! You heard it here first. (Can you hear the rest of the wine industry rolling their eyes at me as they open their next bottle of Pinot Noir?)
Best compliment you've ever received?
That I'm bossy. Two female senior executives that I respect immensely have both told me that I'm bossy at different points in my career. At first, I wasn't sure how to take it. I thought it was a criticism. But, then I realized it was a compliment! It meant they had faith in me, to manage my projects and produce results without compromise. You can still be collaborative and bossy, compassionate and bossy, kind and bossy, open minded and bossy. Let's hear it for the bossy girls!       
If you could have lunch with any woman, who would it be and what would you order?
My grandma. I'd have bubbles and French fries, but she had more of a sweet tooth so would probably pick chocolate.
My grandma passed away a few years ago, and I'd love to just sit and talk with her again, laugh with her again. She was, and still is, one of the most influential women in my life. Whenever I called her after a big test or first date, challenging work project or exciting trip, she always started the conversation by asking two questions, "How did it go?" and "Did you have fun?"
I try to always remember to ask myself those questions. I think she was trying to remind me to enjoy the moment and to have fun, no matter if it's a nerve-racking presentation or great trip to Palm Springs. Don't just live in the moment, enjoy the moment. You'll be glad you did when you're a grandma. If you're reading this, hug your grandma for me.
Forecasting sales with Dana Littenburg:
Name: Dana Littenburg
Age: 28
Position: Regional Sales Manager for California
What early experiences shaped the trajectory of your career? 
My first job out of college was with Regal Wine Company, a distributor owned by Jackson Family Wines. I remember that first job as a Royal sales rep was HARD! I was working long hours, waking up at 4 am, and selling wine to a wide range of buyers with varying personalities. Even though that experience was one of the most grueling jobs I have ever had, I learned a TON about myself. I learned how to be an independent woman and realized if I worked hard and kept my expectations and standards high, I could accomplish anything.
Walk us through a day in the life of a regional sales manager.
Where do I begin? I oversee and assist with sales for the entire state of California for Regal Wine Company and a couple other small distributors. There are eight District Managers throughout the state that report to me. I am constantly working to stay ahead of the game and forecast out as much as possible to meet our numbers and project any roadblocks that may come up. I help to create fun sales initiatives to keep the sales reps engaged and to ensure all our wineries get the love and attention they deserve.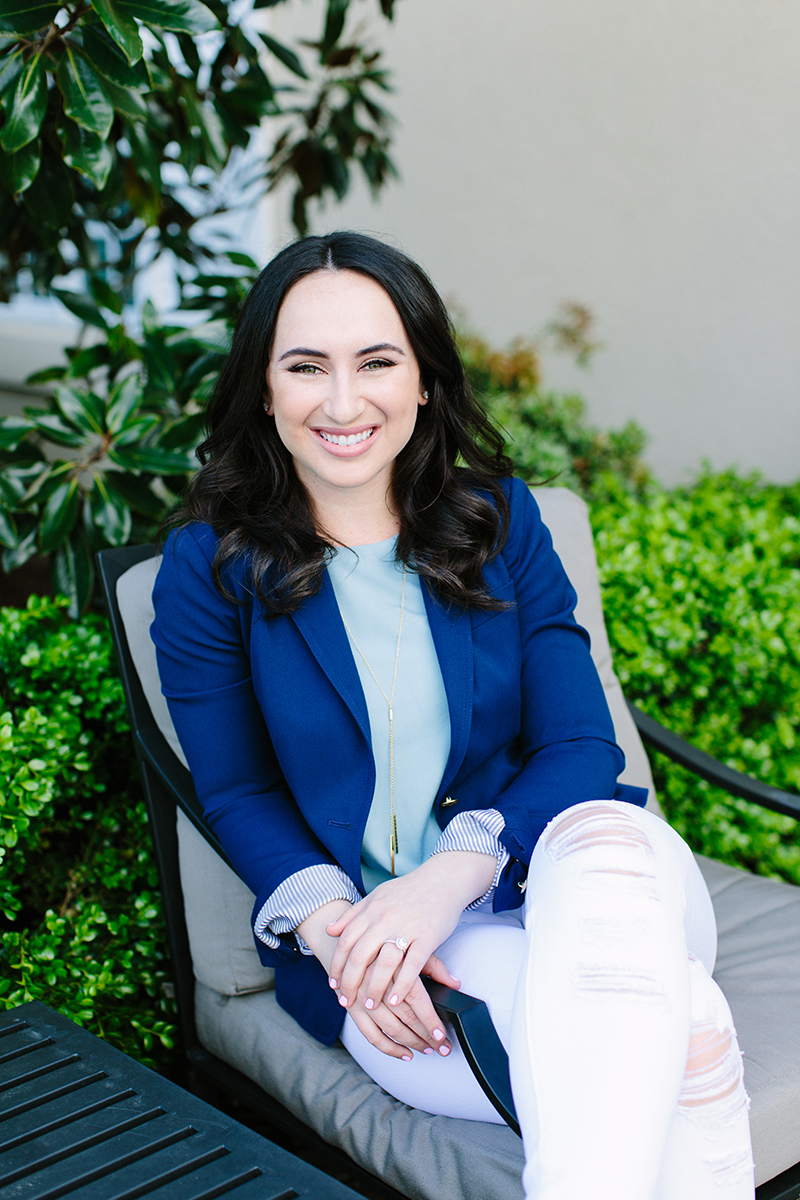 What's your favorite part of your job?
The people I work with! I love working for a family owned company that encourages people to think outside the box and be themselves! The wine industry is ever changing, and this company encourages you to never do something because "that is always the way we have done it." But of course, the best part about working for K-J is the wine – duh!
What are your best tips for someone looking to try some new wine?
Be open! We all put ourselves into boxes with what we like and do not like. Trust me, you will surprise yourself!
What advice would you give to your 23-year-old self?
Get comfortable being uncomfortable.
If you could have lunch with any woman, who would it be and what would you order?
Sheryl Sandberg. I read her book Lean In and loved it! I would order a glass of Matanzas Creek Sauvignon Blanc and a Waldorf Salad — can't order anything too messy!
Sampling food pairings with Tracey Shepos Cenami:
Name: Tracey Shepos Cenami
Age: 40
Position: Chef/Cheese Specialist
What drew you to the culinary industry?
When I was younger and just starting out in the industry I was drawn to the creativity and personal expression. I was an artistic child and knew that I wanted to do something that fed that. I have always been "high energy" so working on my feet in an active environment that is ever changing – new menu items, techniques, and varying levels of staff to learn from – has meant that I am never bored! I enjoy being a part of a team (I played sports throughout my youth) and have enjoyed becoming a mentor while always being in a position to learn something new.
Tell us about pairing wines. 
Most chefs create a delicious dish and then find a wine to pair with it. As a chef at a winery, I start with the wine first – taste the wine and think about what flavors you are tasting – then create a dish that highlights those flavors.
Do you have a favorite dish? What wine would you pair with it?
One of my favorite dishes to cook is homemade gnocchi with spring peas, fava beans, goat cheese, and preserved lemon. I pair it with Kendall-Jackson Sauvignon Blanc.
Has your palate changed at all since you were younger?
I was lucky enough to have parents that have always enjoyed good food and introduced my sister and me to diverse cuisines at a young age. Because of that, I have always appreciated great food. That said, I have definitely learned to appreciate things that I thought I didn't like as a kid, which I now enjoy. Living in the wine country has been the best evolution because I have had learned to focus on flavor in a different way.
Red or white?
This depends on what I'm eating, which is mostly determined by the season. In the winter I crave braised, rich dishes and a big, red wine. In the summer I want fresh, light food like watermelon and a bright crisp Rosé.
If you could have lunch with any woman, who would it be and what would you order?
I would invite my Nana and order anything with broccoli rabe. It was her favorite and is still one of mine to this day.
This post is sponsored by Kendall-Jackson but the opinions within are those of The Everygirl editorial board.
What varietal of wine is your favorite? Have you considered working in the wine industry? Tell us in the comments below!