Working with your best friend, romantic partner, or family member may sound like a dream come true. But if things go awry, you could lose more than time, money, and dreams of success; your relationship could also be in jeopardy. So before you embark on a business venture with your bestie, there might be some ground rules for working with friends (and family) you and your future co-worker should consider. While it may sound rigid — maybe even downright unnecessary — agreeing to a set of guidelines could the best way to protect your friendship and allow your partnership to prosper. (Which leads to rule number one: Keep business and personal relationships separate. But more on that later.)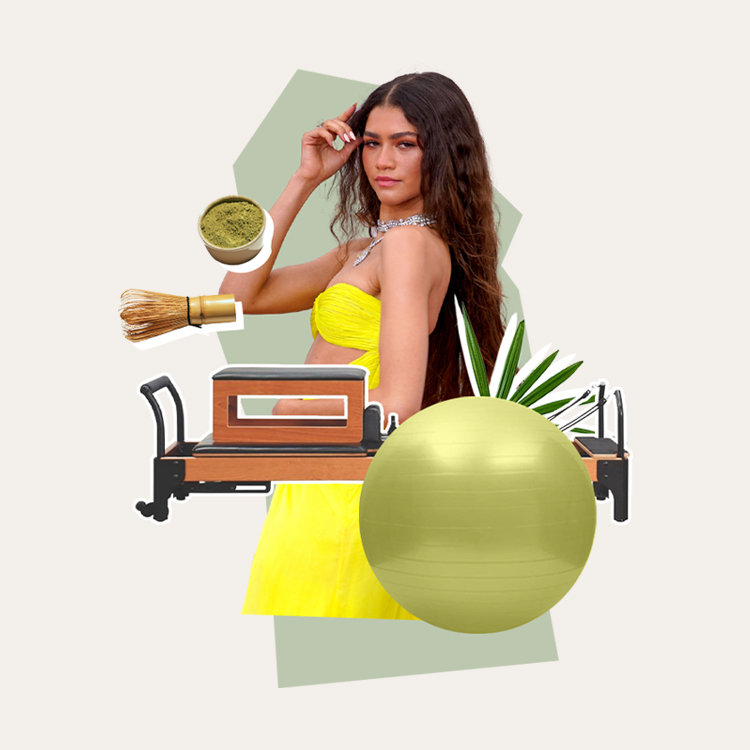 she's (kinda) just like us!
Ahead, check out the top rules for achieving success with your bestie from five incredible duos who've done it, themselves. Consisting of friends, siblings, and romantic partners, these co-founders dish on what it's like to work together, in the office and in life. From setting their sights on a common goal, to embracing conflict, to getting all legalities in writing, they share what works for them — and what doesn't. If you've ever thought about setting up shop with someone you care about, read on for some expert advice.
1. Don't Forget That You're Friends
"You need to extend your relationship beyond the office and beyond just the two of you," says Sarah Lee, who co-founded booming beauty brand Glow Recipe with friend Christine Chang. "Christine and I often travel and grab dinners or drinks together with our husbands. We share an office and hotel rooms when traveling for work. Our friendship holds both inside and outside the office. While we are co-founders of Glow Recipe today, we were friends for 13 years first."
2. Keep Personal & Business Relationships Separate
When you're off the clock, you're friends; at work, it's all business. That's one of the "rules" for keeping both relationships healthy, says Alana Hadid and Emily Perlstein, friends and co-founders of La Detresse. "We try not to bring any issues from work into our friendship, and vice versa," says Hadid. "[When at work], talk about business first, and then you can chat."
3. Adapt An "Opposites Attract" Mentality
While it's imperative that the two of you share a common vision (more on that later), working with someone who thinks differently than you can be inherently beneficial. "Emily and I worked together prior to starting La Detresse," says Hadid. "We were both stylists and personal shoppers. I saw how easily Emily achieved the side of business that I wasn't as apt at doing. She was the business end, where I just wanted to design clothing."
Matthew Malin, who co-founded MALIN+GOETZ with his partner, Andrew Goetz, says they divided roles in a similar manner. "We had been together [in a relationship] for 10 years prior to launching our business, and it was an 'opposites attract' scenario," he recalls. "So, dividing and conquering is not any issue for us, since we both have distinct skills and interests. I generally manage sales, marketing, and product development, and Andrew [manages] creatives, production, and our large amenity business."
4. Embrace Conflict
When going into business with anyone, there will be conflict. And first and foremost, Perlstein says it must be aired out. "Talk things out," she advises. "The adage 'do not go to bed angry' is as applicable in a business partnership as it is in a romantic relationship. If something is bothering you, address it immediately."
Sophie Bakalar, who co-owns Fable with her brother, Jeremy Canade, seconds this notion, explaining that she and her sibling disagree all the time and believe it to be healthy for their dynamic. "We have fairly yin and yang personalities, which you just have to embrace, and can actually be very beneficial," says Bakalar. "With startups, there's no time to beat around the bush — you have to fight fast and make up faster. The important thing isn't to agree on every little decision, but to share the grand vision."
Melissa Duren Conner, who partnered with friend and former co-worker Jennifer Bett Meyer at Jennifer Bett Communications, adds "We have come to our best decisions for the business by disagreeing. That is the case because we unconditionally trust each other and respect each other's opinions."
5. Keep Things "Legit"
In the excitement of starting a new business with your bestie, especially if there's instant success, it can be easy to sweep some procedures under the rug. But business owners say that airtight agreements will protect you both. "Inject some formality into the relationship — e.g., contracts, written protocol, etc.," suggests Bakalar. "There's a tendency to bypass those steps when you have a personal relationship, but setting clear boundaries from the beginning can be really healthy."
Perlstein agrees. "Have everything in writing," she says. "Starting a company is a journey, you want to be clear you are on the same page as your partner in terms of roles and responsibilities and finances."
6. Pick Someone You Can Spend A Lot Of Time With
That friend or relative you can only take in small doses? Probably not the best person to start a business with. "Know that small businesses, many times, require a lot of blood, sweat, and tears, late nights, and stress," reminds Hadid. "You want a partner not just a friend."
"Jen and I talk twenty-four/seven … and I mean it," says Conner. "About work and our personal lives. So if you are considering going into business with a friend or family [member], ask yourself: 'Is this a person [I] can talk to all day every day and still love working with them?' If the answer is 'yes,' go for it."
7. Communication Is Essential
Chang and Lee say that when Glow Recipe first began, they had a long-distance business partnership, of sorts. "As we started to grow rapidly, we had to travel to Korea with increasing frequency," recalls Chang. "Due to the time difference and hectic schedules, at first it wasn't always easy to find time to communicate and debrief when one of us was on the road."
Though challenging, they realized the importance of communicating, which still serves them to this day. "We had to learn to be nimble and find quick ways to connect," Chang says. "We still call and text each other constantly, even when traveling and on opposite sides of the world. We're now used to being apart as we divide and conquer."
From their personal journey, Lee adds that the duo learned that being completely transparent with each other is important for a successful business partnership. "We oversee different aspects of the business and are in constant communication, both for the wins and the hardships."
8. Trust Is Key
All in all, you must (must, must) pick a partner who you trust: personally, financially, ethically, and beyond. In fact, Bakalar says this is one of the major reasons that friend or family-run businesses can prosper. "It's a huge benefit to work with someone you can be totally honest with, and still trust that the relationship won't be impeded," she explains. "Work relationships can often involve tiptoeing around issues and unnecessary bureaucracy, but if there's already an unbreakable personal relationship, you don't have to worry about those things so much. Also, some of the most successful and longest-running companies in the world are family-owned, so it definitely can work out."
"Being in business is not for everyone, and understanding your strengths and weaknesses, and how those around you can pick up the slack and [offer] support, is important," concludes Malin. "Compromise is the name of the game in any partnership."
This article originally appeared on The Zoe Report on March 29, 2019