When I think of cleaning out my closet, my mind always goes to Carrie Bradshaw circa 2008, surrounded by friends giving a yes or no on scorecards. From insane, geometric shoulder pads to a certain iconic pink tutu, her closet was stuffed to the brim with pieces that were fashionable in seasons past — but now, well, not so much.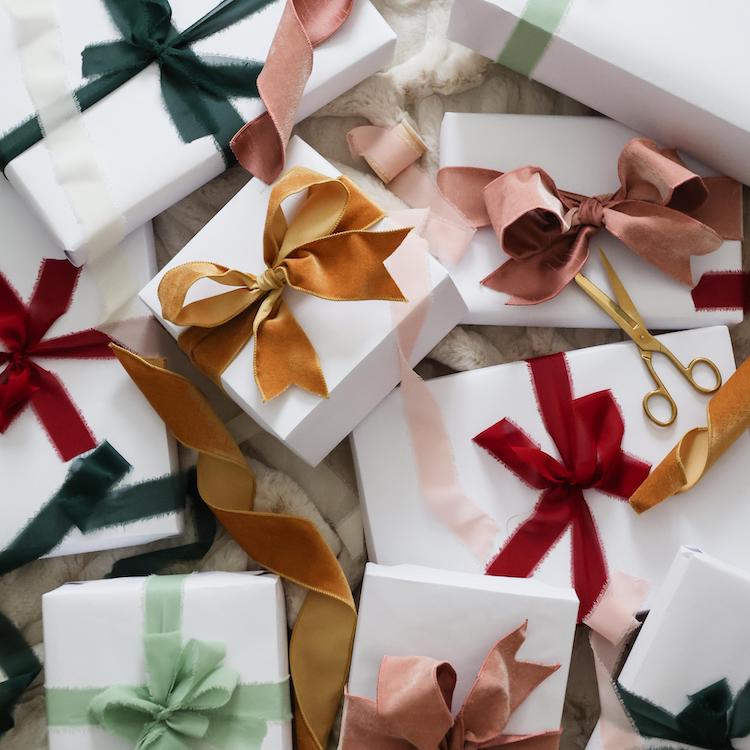 the perfect gifts for everyone—and we mean everyone—on your list
While I'm sure none of us would oppose the life Carrie Bradshaw lived, her closet cleaning-out situation is something we could aspire to avoid. It's tempting to buy every possible trend and wear them day in and day out before they go to the back-of-the-closet graveyard, but it isn't exactly sustainable for our wallets. Instead, strategically picking pieces that can be worn with what we already have to up our wardrobes to fit the trends is our method of choice.
This fall, we've found the pieces that we can't live without – the ones that we can't wear out without getting compliments on. You don't need a new wardrobe to be on-trend this season, you just need these 10 pieces:
1. A classic pair of sunglasses
Everyone needs a go-to pair of sunglasses, and a round, gold pair are our top choice for fall 2019. The androgynous shape is a cool-girl take on a classic aviator, and they pull any outfit together seamlessly. These can be worn with anything and everything — channel your inner John Lennon and rock these all season long.
2. A snakeskin bag
Animal prints have been all the rage for a few seasons now, and the trend is extra appropriate to pair with fall textures and colors. To incorporate it in the simplest way, a snakeskin bag is the way to go — you can wear it with all of your basics as a way to make them trendier and fall-of-2019-appropriate. (Bonus: this one's Chloe-esque round handle also makes it even more of a statement.)
3. Leather leggings
Perhaps our editors' all-time favorite piece: leather leggings. They simultaneously make you look 10x cooler than if you were wearing jeans and make you feel like you're wearing your favorite workout pants, making them an absolute closet staple. Pair them with all of your long sweaters and coats for a look that you can wear everywhere from the office to a Saturday night out, or for days you're really feeling yourself, pair them with an oversized jacket and your staple sunglasses.

4. Pearl hair clips
You probably haven't worn hair clips since sixth grade, but the hottest hair trend of the season incorporates them in a grown-up way. The extra-feminine pearl hair clip can be seen on everyone from CEOs to your favorite fashion bloggers, proving that there's no shame in incorporating girliness into your day-to-day wardrobe. If you're feeling extra adventurous, wear your hair down and put both clips on the same side. For an upgrade to your second-day-hair ponytail, pop one in and bask in the compliments you get on your clip (instead of your dirty hair).
5. A statement coat
When the temperatures drop (as they seem to have overnight here in Chicago), you have to rely on your outerwear to do the talking. Investing in a fun, trendy coat will make you feel like you aren't masking the focal point of your outfit with your jacket because it ties everything together itself. This one combines two of the seasons top trends: dark hues of green and extra-long jacket lengths. Wear it to top off all of your favorite outfits on your way to the office to look extra trendy while staying extra warm.
6. Fall's hottest boots
Fall 2019's most coveted shoes are a style your mom probably has in the back of her closet that she saved from the '80s: the slouchy boot. The trend is a turn from the over-the-knee kinds we've seen in seasons past, but can be worn in all of the same ways. Our favorite way to style them? With an equally on-trend floral midi dress or skirt.
7. A wear-everywhere sweater
On a chilly fall morning, the chances of me dressing in something that isn't a big, cozy sweater are slim to none. This season, treat yourself to a sweater that's as soft and warm as it is fashionable. It's the closet staple that can do it all — you can wear it with quite literally anything, to occasions ranging from an office meeting to a Sunday brunch. Our sweater of choice dons on-trend balloon sleeves in ultra-soft cashmere, making it a level up from your pilled go-to that's sitting in the back of your closet.
8. A cozy jacket
When it comes to the cold-weather months, most of our time is spent in our homes, snuggling on the couch — and nothing takes your lounging game up a notch like a sherpa jacket. Pair it with your most-loved joggers and a pair of your softest socks and you won't have a chance of actually meeting up with your friends for the 8pm drinks you planned.
9. A floral midi dress
If you haven't jumped on the midi dress craze just yet, fall is absolutely the time to do so. In dark, rich hues and patterns, the midi dress is an investment that can be worn again and again. Dress it up or down with your shoe choice, and on chilly days, throw your favorite jacket on top to completely change the look (it'll look extra chic with a long coat over top). It's the do-it-all item that you can wear from the office to Thanksgiving dinner.
10. A tweed jacket
Tweed jackets used to be reserved for preppy girls on their way to private high schools on the Upper East Side, but not anymore. Designers have made us rethink tweed, and in the meantime, it's made its way into our day-to-day lives. Pair with distressed jeans, a sweater, and your favorite booties for a look that screams fall, but is anything but stuffy. Bonus points for tweed in plaid — one of the season's top patterns.
GET THE LOOK
This post contains a sponsored inclusion from Wear Me Pro Eyewear, but all of the opinions within are those of The Everygirl editorial board.