Your favorite hot tools can totally transform your hair, but they can also do a lot of damage to your strands. There will always be days where you need to quickly blow dry wet hair or use a curling iron to create va va voom curls for a special occasion. But on the days where you want to save your tresses some stress, and save yourself some time, skip the hot tools and try these hairstyles that require no heat.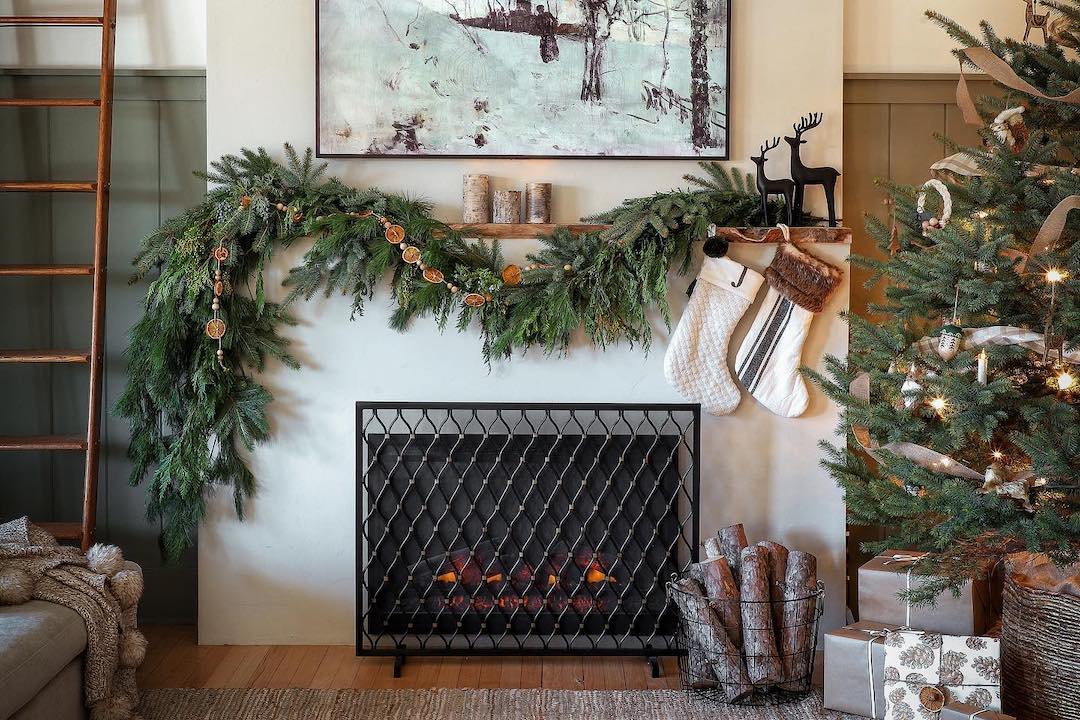 there's still time to deck your halls
1. Upside Down Braided Bun
Source: Barefoot Blonde
Take your run of the mill top knot up a notch by braiding your hair before you twist it. This look is pretty and practical when you are dying to stop hair from touching your neck on a hot day.
2. Celtic Knot
Source: Design Love Fest
Skip the hot tools and the bobby pins with this pretty knot that you can create sans any tools. This is the perfect style to master for when you are out of the house and want to pull the hair off your face but don't have hair bands or clips.
3. Twisted Buns
Source: Cup of Joe
This elegant updo looks even better and is easier to execute when you have slightly dirty hair. This style is perfect for the days you didn't have time to wash your hair and need to distract from the shine factor.
4. Gold Clip DIY
Source: Treasures & Travels
The fastest way to dress up your hair without reaching for a hot tool is with a pretty hair accessory. A luxe metallic one will take your hair and outfit to the next level.
5. Surfer Waves
Source: Refinery29
If you can't make it to the beach for some rest and relaxation, as well as chic beachy waves, replicate vacation hair at home with salt spray and a few twists when your hair is wet.
6. Curly Top Knot
Source: Hair Romance
If you need to run out the door right after a shower, don't let your wet hair ruin your style. Put your hair in an extra twisty top knot for an adorable wet style that will also give you beautiful waves when your hair dries and you let your hair down. If you have naturally curly hair, you already have the perfect texture to create a top knot with volume and this style will keep every last piece of hair off your face.
7. Bohemian Side Braid
Source: Freckled-Fox
Show off your braiding skills by twisting a side braid so everyone can see your handiwork.
8. Half Up Braided Bun
Source: Kassinka
If you can't decide between keeping your hair down or pinning it up, then consider a half-and-half style that will look super romantic. Wavy-haired girls will love this style as you can manipulate waves without using heat.
9. Crisscross Ponytail
Source: A Beautiful Mess
Make your last-minute ponytail into a hairdo worthy of the red carpet by twisting your hair over the band. Think about it: When have you ever seen a celebrity's hair band? Twisting hair over the band is super easy, but makes it look like you have major hair styling skills.
10. Pin Curls
Source: Pop Sugar
If pin curls were good enough for super stylish flappers, they are good enough for us. Before bed, twist and pin wet hair and wake up with beautiful curls.
What's your favorite way to dress up your tresses without using hot tools?