Plain and simple, the only thing more impressive than Taylor Swift's voice is her makeup routine. Need proof? The singer-songwriter performed a 44-song setlist during a massive—and we mean massive—thunderstorm in Nashville earlier this month during her much-anticipated Eras Tour. (If you haven't seen any of the videos from the show, you need to watch this.) Although the rain initially delayed the show, it didn't have anything on Taylor's makeup. Once the shelter-in-place weather advisory was lifted, Taylor performed for over three hours in the downpour—all without her makeup running, smudging, or moving.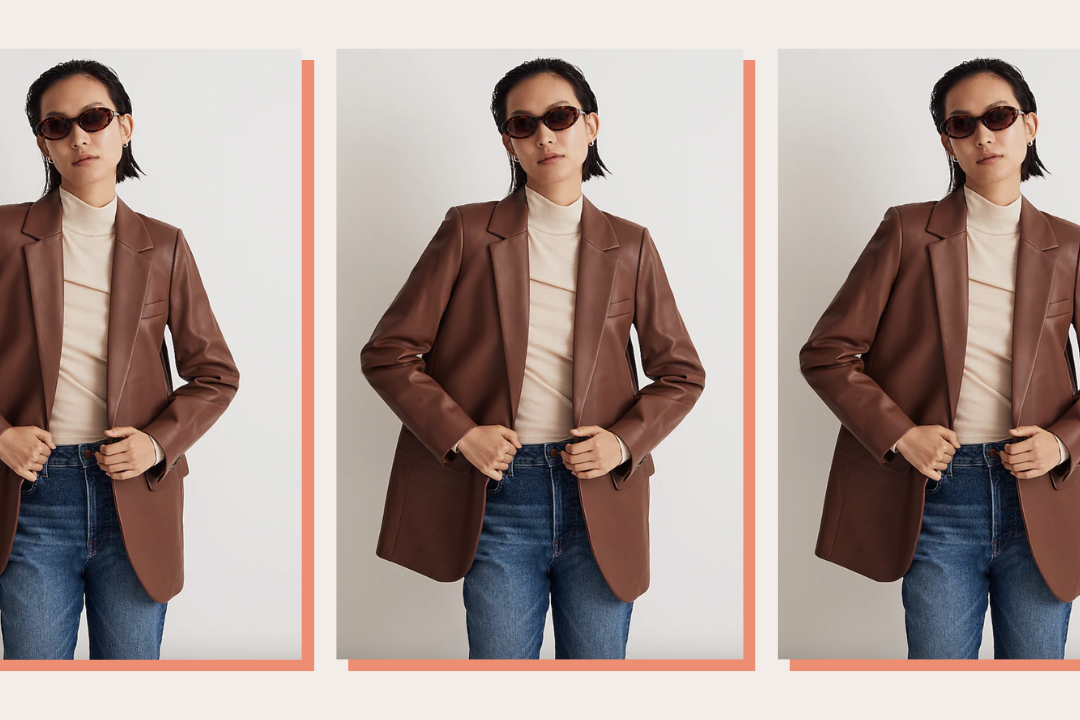 time for your fall wardrobe update!
Following the rain show, fans and beauty buffs alike have become consumed with finding out which products the superstar uses. Luckily, celebrity gossip account Deuxmoi took to social media to share a message that broke down Taylor's (supposed) Eras makeup. Although Taylor has never come out and dropped her full makeup routine, we do know what her makeup artist likes to use on her, so there are a few products that have a high likelihood of being on her face during shows.
Ready to achieve a thunderstorm-proof beauty look? Keep reading to learn more about which makeup products Taylor just might be using to create her iconic on-stage beats.
The makeup products Taylor Swift reportedly wears on tour
How To Make Your Makeup Last Longer
Now that you know which makeup products Taylor (reportedly) uses, it's time to ensure they stay on your face as long as they stay on hers—rain or shine. Ahead, check out the top tips for how to actually make makeup last.
Step 1: Start With a Clean Canvas
Before doing anything, make sure your face is clean. Wash it with a gentle cleanser and apply moisturizer before putting on any makeup. This creates a smooth, fresh canvas for your products to layer on top of.
Step 2: Use a Primer
Primers create a solid base for your makeup to cling to. They can also blur pores, smooth out fine lines, and provide added hydration. The best tip when it comes to getting a primer is to choose one that suits your skin type (e.g., mattifying for oily skin or hydrating for dry skin).
Step 3: Opt for Long-Wear Formulas
When picking out makeup products, look for items that promise long-staying power, especially when it comes to foundation, concealer, mascara, and eyeliner. (Oftentimes these are waterproof makeup products.) Both waterproof and smudge-proof formulas are designed to withstand sweat, humidity, and oil, which helps ensure your makeup stays in place.
Step 4: Set with Powder
After applying foundation and concealer, set them with a light dusting of translucent powder. This helps to mattify the skin, minimize shine, and lock your makeup in place. If you really want your makeup to stay put, you can also bake your makeup.
Step 5: Layer Your Products
Applying makeup in thin layers helps it stick to the skin better and last longer. Be sure to let each layer of foundation or concealer dry before applying more on top of it.
Step 6: Use Setting Spray
Setting sprays are made to lock makeup in place and provide a natural, dewy finish. Once you're done applying your makeup, mist a setting spray all over your face. You can also use a spritz of setting spray on your face after each layer of makeup if you really need it to stay.