The winter months require a little extra reinforcement in the self-care department, and if you find that you're knee deep in seasonal affective disorder blues then it is high time to treat yourself. There's no doubt that winter takes its physical toll, and nothing suffers in the bone chilling dry air more than our skin, lips, and hair.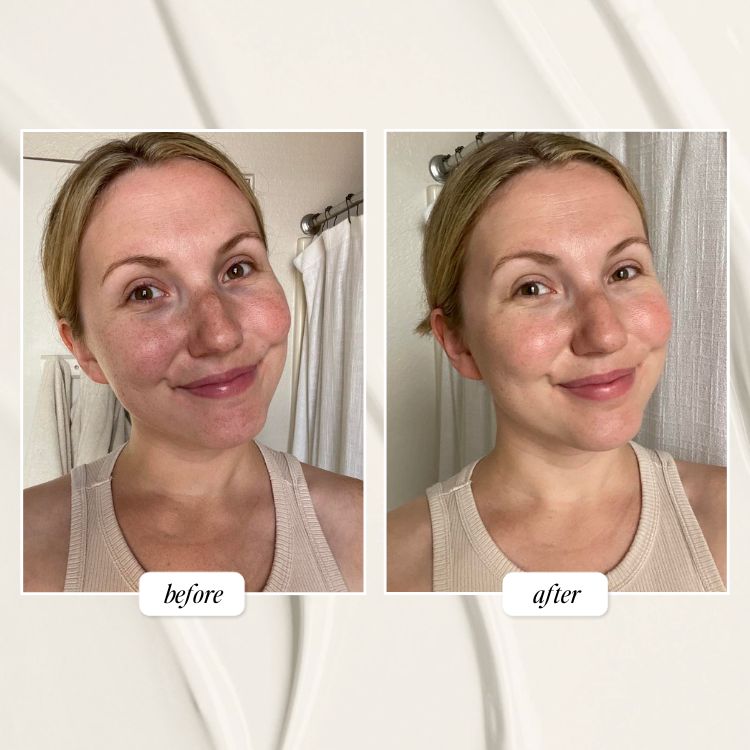 You don't have to spend an entire paycheck on products to keep you feeling pampered—drugstores have made huge strides in the cosmetics department in recent years. Here are a few we'd suggest.
What: Enlite Super Face LIQUID ASSETS Detoxifying Platinum Peel-Off Mask, CVS ($7.99)
Why: If you were one of those kids who loved coating your hands with Elmer's Glue and peeling it off nice and slow, then you're also probably an adult who loves a good Biore Pore Strip, and which also means you're going to be ecstatic about Enlite's Detoxifying Platinum Peel-Off Mask.
The Secret: Filled with top-notch natural ingredients you'd easily pay three times as much for, the mask is good for your bottom line while also good to use.
What: Lumene Lahde Purity Dew Drops Hydrating Eye Gel, Amazon ($14.24)
Why: The winter months take an especially heavy toll on sensitive skin, and no skin is more sensitive than the thin skin around eyes.
The Secret: The glycerin-based gel formula is light enough to wear under makeup during the day, and birch sap and arctic spring water provide a natural protective and moisturizing barrier against harsh dry winter air, instantly perking up tired under-eyes.
What: Skinfix Foaming Oil Cleanser, CVS ($14.99)
Why: Undoubtedly one of the best cleansers on the drugstore market, Skinfix's Foaming Oil Cleanser is packed with gentle emollient ingredients that are equipped to deal with overly dry and stressed skin.
The Secret: If you suffer from redness, irritation, and winter breakouts due to a dry indoor climate, switching to an oil cleanser is an easy first step to address seasonal skin issues.
What: La Roche Posay Hydraphase Intense Light Rehydrating Moisturizer, Target ($35.99)
Why: Use this moisturizer to hydrate skin that is suffering from dryness and irritation.
The Secret: Formulated with all non-comedogenic ingredients, it's best to be used on acne-prone skin and holds moisture at the skin's surface. The light formula is ideal for application first thing in the morning after cleansing and before makeup.
What: SheaMoisture Argan Oil & Raw Shea Bath, Body & Massage Oil, Walgreens ($9.79)
Why: The best way to care for irritated and frustrated skin is to go the natural route, steering clear of any synthetic materials and fillers that will exacerbate issues.
The Secret: Argan oil and shea are powerhouse moisturizers, combined in a lightweight formula that can be used in the shower, in a soaking bath, or applied to wet skin after cleansing.
What: Carols Daughter Hair Milk Nourishing and Conditioning Refresher Spray, Amazon ($8.23)
Why: Any hair type will benefit from added moisture when dealing with dry winter air.
The Secret: We all know that excessive cleansing strips follicles of natural oils at the roots, but it presents a problem for thirsty and brittle ends. Between washes keep a lightweight leave-in conditioner on the ends of hair for essential protection against dehydrated hair.
What: OGX Renewing Argan Oil of Morocco Voluminous Mousse, Walgreens ($9.99)
Why: This mousse is a lightweight and non-greasy way to protect your hair.
The Secret: OGX Voluminous Mousse has a light Argan oil base that helps seal and protect vulnerable ends from hot tools but with enough hold to keep curls or a blowout in place.
What: It's a 10 Miracle Deep Conditioner plus Keratin, Walgreens ($20.99)
Why: It's the ultimate solution to protecting your locks in the winter (and beyond!).
The Secret: This Keratin protein enriched deep conditioner is the perfect first line of defense against winter hair damage. It goes above and beyond to seal cuticles, protect against heat, and hold moisture well after it's rinsed out in the shower.
What: e.l.f Professional Lip Exfoliator in Clear, Walgreens ($2.69)
Why: It keeps lips from cracking.
The Secret: Weekly exfoliation will help promote the cell renewal processe that keeps that pout of yours looking plump and smooth. E.l.f packs vitamin E, shea butter, avocado, grape, and jojoba oil along with granular exfoliators in a convenient tube so that you aren't tasked with mixing your own every few days.
What: Vaseline Lip Therapy Rosy Tin, Target ($3.49)
Why: Your lips will stay moisturized for hours with a subtle, cheeky glow.
The Secret: The petroleum jelly company changed the lip balm game when they decided to reformulate their cult favorite product into a lip care focused line. And they really knocked it out of the park by including the slightly tinted rosy lip therapy. There's no brand more reliable.
What: Vitamin D, Target ($5.99)
Why: Vitamin D deficiency has long been linked to wintertime blues as it is naturally produced within your body in conjunction with sun exposure and not obtained through food.
The Secret: Your inner wellness is certainly no exception when making an effort to focus on self-care. Our bodies need vitamin D for multiple immune system functions and to maintain healthy chemical balances, so popping a supplemental form of vitamin D during the winter will help ward off sniffles and keep serotonin levels where they need to be.