Trader Joe's is not just a grocery store— it's the food mecca that gave us kitchen staples like Speculoos Cookie Butter, Pumpkin Cream Cheese Spread, and cold brew coffee that's actually affordable, (what did we ever do without them?). Make some Trader Joe's recipes (like the ones here and here), and check out our very best hacks to save you time and money— run, do not walk, to the Trader Joe's nearest you.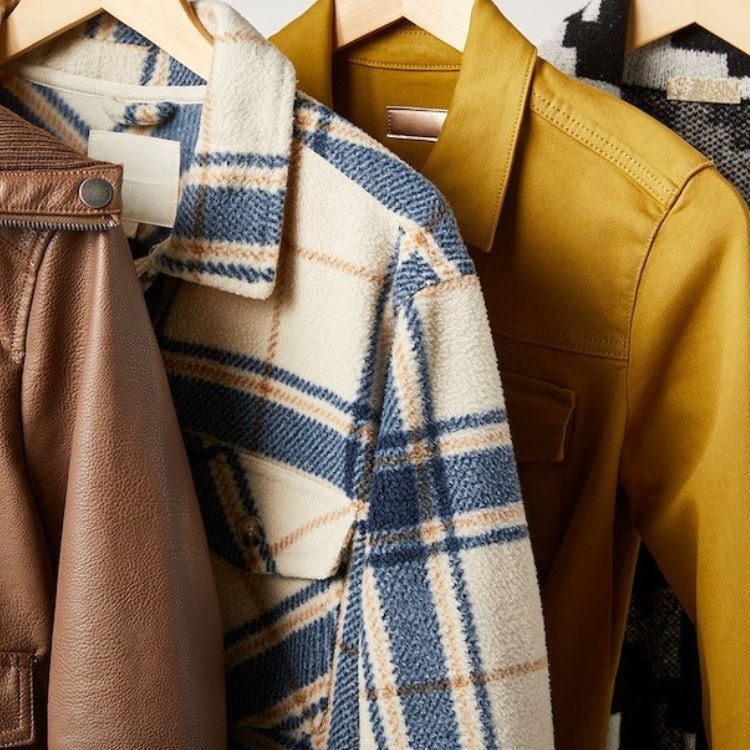 ...and it's wallet-friendly
1. Make use of the frozen meal aisle.
It's no secret hack that Trader Joe's has some of the best frozen meal options around— but besides having some of the most inventive, healthy, and stunningly delicious frozen meals from the Trader Joe's brand, they also have bigger brands for less, (for example, frozen meals from the brand Amy's is about $2 cheaper than at other grocery stores). They also have tons of hidden gems in the frozen aisle, including everything from fancy appetizers, to mashed cauliflower, to pizza dough. Take your time browsing this aisle for killer deals and delicious food.
2. Read "the Fearless Flyer".
Not only is the long-running Trader Joe's "catalogue" creative and entertaining, but you'll also find out what's going on at the store— including deals, featured products, and hidden gems. Subscribe to the mail subscription if you're a serious Trader Joe (see what I did there?), pick it up in store, or check it out online.
3. Stock your pantry.
It's easy to forget about the basics when you're doing your weekly shopping (a bundle of avocados and a cauliflower pizza crust is way more exciting than dry beans and spices), But obviously, your kitchen needs all the basics— olive oil, quinoa, rice, salt, pepper, and Everything But the Bagel (fight me that this isn't a kitchen basic). You might as well stock it with Trader Joe's private label, which is cheaper than most brands at other grocery stores. For example, the brand's quinoa sells for $2 less per pound than popular brands at Whole Foods. If you eat as much quinoa as I do, that seriously adds up.
4. Indulge in the specialty snacks.
If you haven't tried (aka eaten the entire bag in one sitting) the specialty snacks, you're not really enjoying Trader Joe's. Not only are they delicious and just plain awesome, but they're often healthier than big brands because they're made with real ingredients. This includes seaweed snacks, peanut butter pretzels, popcorn with olive oil, and dark chocolate peanut butter cups. But, you will want to finish the entire bag or box in the time it takes you to finish one episode of The Office–don't say I didn't warn you.
5. Use coupons!
If you know Trader Joe's, you know they don't typically offer coupons for its private label goods or for the store itself (because everything is typically already at the lowest possible price point). However, some of the brand name cereals and basic products that the store sells, like Kashi and Puffins, do offer coupons for their products, which Trader Joe's accepts.
6. Avoid shopping on Sunday (or Monday) at all costs.
In fact, just avoid whichever day seems to be the busiest for your local TJ. Since the store chain tends to be smaller and more personal than other massive grocery stores, lines can get out-the-door long, and no one wants a stressful grocery shopping experience. Sunday tends to be the busiest grocery shopping day for obvious reasons, followed by Monday. The middle of the week (Tuesday through Thursday) tend to be the least busy shopping days, so schedule your TJ trip for after work on a weekday if you want to avoid the crowds.
READ: 10 Healthy Staples From Trader Joe's That Make Meal Prep So Much Easier
7. Bring your own shopping bags.
Of course, bringing your own bags is worth it for the eco-friendly impacts alone, but for an extra incentive, if you bring your own shopping bags, you have the opportunity to win a $25 Trader Joe's gift card in the store's weekly raffle. All you have to do is fill out a ticket at the register and cross your fingers. This means each week you'll have a new opportunity to win $25— which, at Trader Joe's, can get you a lot.
8. Know what to stock up on at TJ and what to buy from other stores.
Experts say to be wary of pre-packaged produce, which often means it isn't as fresh and is potentially overpriced. Compare offers to other grocery stores, because you may find better options elsewhere.
However, Trader Joe's often sells certain products for a lot cheaper than other stores that are well worth the price. Coffee and peanut butter, specifically, are notoriously cheap at the food store chain, and at 19 cents a banana, you can't beat that price anywhere (fun fact: TJ has kept this price the same for the past 13 years).
9. Love getting the free samples (don't we all)? Go shopping towards the end of the night.
Since the employees are trying to clean out and get rid of all the samples from the day, if you go to the store toward closing time, you can get extra free samples, and as one employee puts it to Thrillest, "you can probably stand there and eat for 10 minutes." Free dinner!
10. You actually can return products you don't like or don't want.
One of the many examples of the beloved food store's impeccable customer service, the return policy is quite generous (which is extremely rare for a food supply store). You can apparently return anything for a full refund, and the receipt isn't always required.
READ: People Can't Stop Buying These Beauty Products From Trader Joe's
11. If Two-Buck Chucks are not your go-to wine, they definitely should be.
These infamous bottles of award-winning wine (yes, "award-winning") are absolutely unbeatable when it comes to pricing. When I say stock up on wine, I mean get as many bottles as you can possibly carry every time you even walk past a Trader Joe's, because that's how great these cheap and delicious they are. You'll thank me next Friday when you decide last minute to have the girls over but don't get a paycheck until Monday. This wine really is too good to be true— something only a food mecca like TJ could provide. Never stop being you, Trader Joe's!
Do you love Trader Joe's? What are your favorite tips for grocery shopping there?