We all need to eat. I like to eat healthily, you like to eat healthily. But there's a myth floating around that eating whole and healthy foods is too expensive for the average person.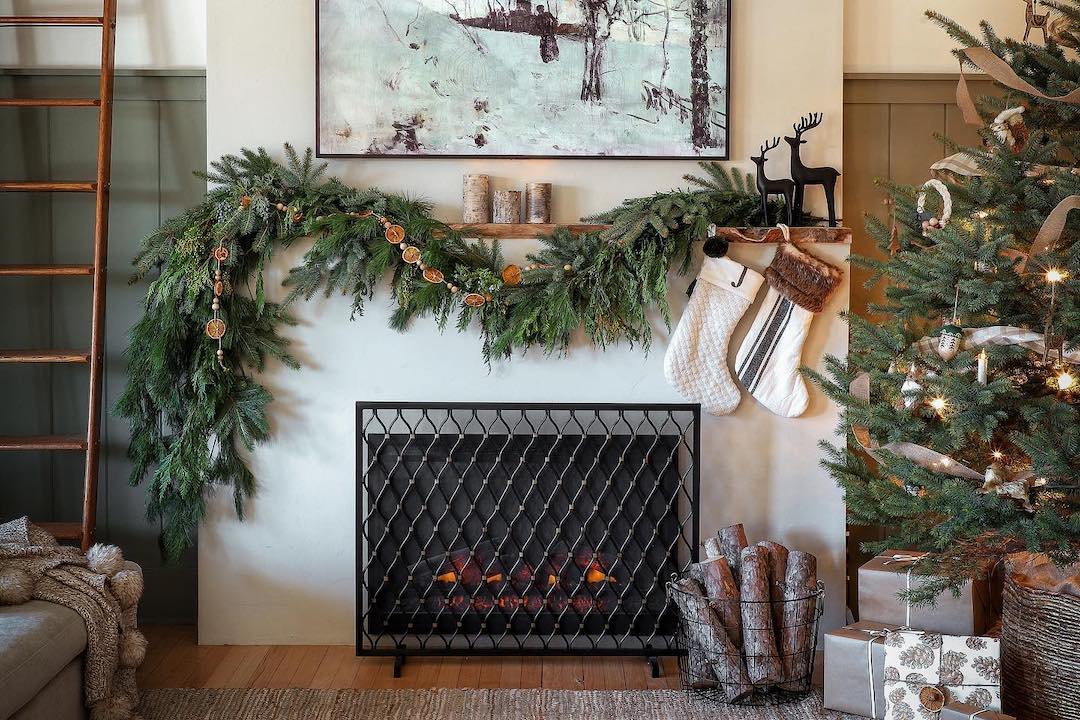 there's still time to deck your halls
Which, yeah, the dollars can certainly add up if you're taking trips to Whole Foods to buy kale chips, sprouted wheat crackers, and grass-fed ghee.
But if you're fine with sticking to simpler foods you cook at home, eating on the cheap is not that hard to do. To prove it to you, I went to Trader Joe's with nothing but $50 and a dream, on a mission to buy enough food for the entire week.
How to buy a week of healthy food from Trader Joe's for $50
Know your stores
Certain stores sell foods cheaper than others. Costco is great for bulk items, Sprouts has inexpensive meats and produce, and Trader Joes is great for specialty items. Meats at Trader Joes are expensive, which means if you're trying to keep it cheap at TJs, you should plan on eating more plant-based meals that week.
Stick to the outside
At most traditional grocery stores, and even at Trader Joes, the fresh healthy foods are at the perimeter of the store. Those shelves in the center are the danger zone — it's there you'll find processed foods, sugary snacks, and generally all the expensive stuff. Base your grocery list primarily off of those perimeter foods.
Compare frozen to fresh
Don't be afraid of frozen vegetables, especially at TJs. They can be cheaper than their fresh counterparts and reheat pretty well, especially in stir-I like buying a couple different frozen vegetable packs per week, because it cuts down on food that could potentially go bad and be wasted in my fridge.
What I Bought from Trader Joe's
This is the exact shopping list (copied from my receipt) I used when I went to Trader Joes. It's meant to provide simple, healthy meals for an omnivore — the list is not gluten-free, dairy-free, vegetarian, vegan, or keto. (But if you're interested in lists like that, please let us know in the comments!)
I also know some people get quite touchy about what is and is not considered "healthy," so here's what it means to me: Moderation. I eat a balanced, varied diet with all food groups, cooking simple but nutritionally-dense meals at home. Don't be aghast if you see something you might not consider a "health food," like a potato. Yes, I eat potatoes. They are cheap and delicious and my life would be sadder without them.
What's not included on this list
I did not include bulk items such as olive oil, coconut oil, peanut/almond butter, herbs & spices, salad dressings, and so on. I didn't want bulk pantry items, which don't need to be purchased week-to-week, to cut into the weekly grocery budget. Take stock of your own pantry to determine if you need to make any additional purchases.
I also did not include protein bars, protein shakes, or other snacks, which you may or may not eat throughout the day. I feel like snacks are highly personalized, so it's up to you what you want to snack on throughout the day, if anything.
The Shopping List:
Organic baby kale, 1 bag — $1.99

Organic spinach, 1 bag — $1.99

Onion, 1 — $0.69

Rainbow carrots, 1 bag — $1.99

Russet potatoes, 2— $0.98

Mushrooms, sliced, 1 package — $1.99

Tomatoes on the vine — $1.99

Steamed and peeled baby beets, 1 package — $2.29

Zucchini, 1 package — $2.99

Apples, 2 — $0.73

Bananas, 5 — $0.95

Chicken Italian sausage, 1 package — $4.49

Ground turkey, 1 package — $3.99

Extra firm tofu, 2 packages — $4

Eggs, 1 carton — $1.49

Greek yogurt — $1.99

Plum/diced tomatoes (fire-roasted optional), 1 can — $1.59

Chickpeas — $0.99

Multigrain bread — $2.49

Old-fashioned organic oats — $2.49

Organic whole wheat spaghetti (For a GF alternative, use brown rice pasta) — $1.39

Brown Basmati rice, 1 bag —$3.49 (You can also buy the pre-cooked frozen brown rice for $2.99. It's highly convenient, but the uncooked rice will last you several more weeks).

Frozen Brussel Sprouts — $0.99

Frozen Green Beans — $1.99
TOTAL: $49.96
Note: Prices may vary based on the location of your Trader Joe's store.
The Meals
Here's a fairly-exhaustive list of everything I ate that week, minus a few snacks purchased elsewhere. Most of these dinners will feed multiple people and still have leftovers, or feed YOU for multiple meals! I use leftovers for most lunches because it's way quicker and easier to get out the door in the morning if you're just grabbing a container from the fridge.
If you'd like the full recipes for what dinners I cook throughout the week, you can download them here:
Breakfasts (alternate throughout the week):
Oatmeal with apple, banana, and cinnamon

2 eggs and sauteed spinach on 2 slices of multigrain bread

Greek yogurt with apple and banana
Lunches
Leftovers from dinner

Quick buddha bowl with brown rice, roasted beets, frozen veggies, hard-boiled egg

Peanut/almond butter and banana sandwich, green salad with chopped carrots, tomatoes, roasted beets
Dinners:
Pasta with fresh chicken sausage, tomatoes, and baby kale

Loaded

shakshuka

with ground turkey

Zucchini Mushroom Tofu Scramble served over brown rice

Roasted potato and carrot bowl with beets, wilted greens, and two poached eggs

Crispy tofu fried rice

Spinach and baby kale end-of-week salad
Weekly Meal Prep
This list requires minimal prep and is designed for those who want to cook most dinners at home during the week, then use the leftovers for the majority of their lunches. I recommend preparing a batch of brown rice at the start of the week and storing it in the fridge for quick lunch assembly and more convenient dinners. Additionally, you may want to roast your carrots and potatoes ahead of time to make healthy dinner bowls quick to put together.

What are your tips for shopping for healthy food? What stores do you shop at the most?