Are you looking forward to the annual Thanksgiving feast but craving some good old-fashioned fall comfort food now? Well then, we have you covered! This list of 10 delicious soup and sandwich combinations are perfect for cozy evenings at home. We love a classic grilled cheese and tomato pairing, but these combos add a little something extra, and we love that.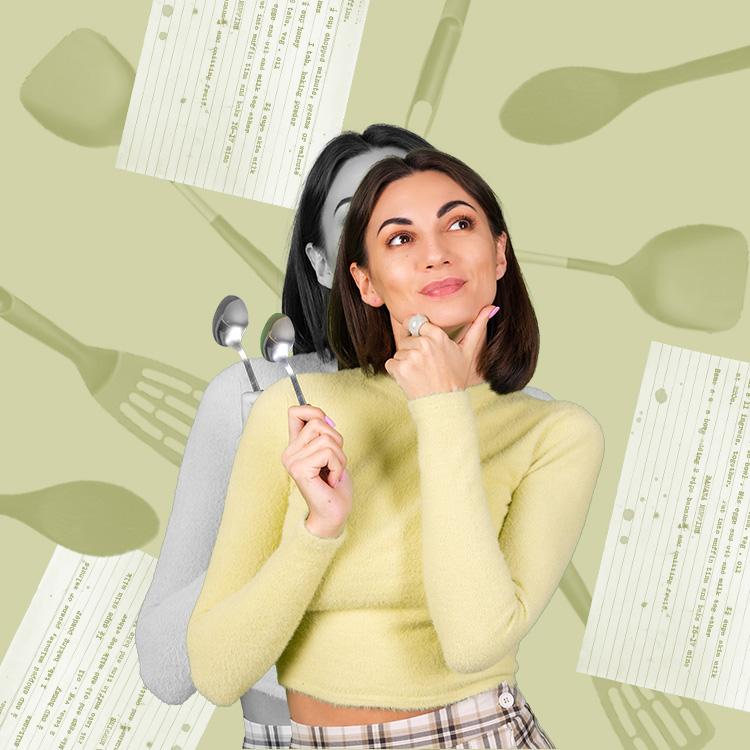 high in protein, good for gut health, and anti-inflammatory? yes, please!
An added bonus? Soup recipes can easily be multiplied to serve at a Friendsgiving and other holiday celebrations! And consider cutting grilled sandwiches into strips for instant party food.
1. Chicken Tortilla Soup & Guacamole Grilled Cheese
Source: A Pinch of Healthy
As a California girl, I couldn't help but start this list off with my favorite easy twist on grilled cheese: Just add guacamole! Avocado lovers can also add an extra scoop (or two) to a bowl of chicken tortilla soup.
2. Butternut Squash Soup & Ham and Cheese Croissant
Source: Kitchen Sanctuary
Pair a classic butternut squash soup with a ham and cheese croissant for the perfect mix of salty and sweet.
3. White Chicken Butternut and Poblano Chili & Cornbread Grilled Cheese
Source: Cooking for Keeps
Or, put a fun spin on a traditional butternut soup by adding poblano chilis and chicken. Instead of adding cornbread croutons to the soup, consider making cornbread grilled cheese and serving in small squares for dipping.
4. Lentil Soup & Grilled Cheese and Apple Sandwich
Source: The Endless Meal
The sriracha butter is the key ingredient in this grilled cheese and apple sandwich recipe, which pairs perfectly with the simple yet delicious flavors in a healthy lentil soup.
5. Spicy Pumpkin Chili & Honey and Peanut Butter Sandwich
Source: A Pumpkin & A Princess
For a sweet surprise, pair a spicy pumpkin chili soup (pumpkin bowl optional, but recommended!) with a grilled honey and peanut butter sandwich.
6. Apple Beer Cheese Soup & Salami and Cheese Panini
Source: Redefined Mom
This sweet yet bitter apple beer cheese soup sounds wonderful for a day cozied up in front of the TV watching football. The soup already has quite a bit of flavor, so keep the sandwich simple with a salami and cheese panini.
7. Broccoli-Cheese Soup & Cauliflower Crust Grilled Cheese
Source: The Iron You
Want to hear a delicious secret? Flavor-packed cheeses like sharp cheddar are great options for healthier grilled cheese sandwiches because you can get a lot of flavor with less cheese, which means less calories! Go the extra mile and replace sandwich bread with cauliflower crust, then use your leftover sharp cheddar to whip up a lighter version of traditional broccoli-cheese soup.
8. Fall French Onion Soup & Grilled Cheese with Bacon and Honey Crisp Apples
Source: Quentin Bacon
Add apple cider and brandy to your soup for an autumnal twist on the popular French onion recipe. Serve with a delicious upscale grilled cheese made with bacon and apples to complement its fall flavors.
9. Spinach Artichoke Soup & Pesto Grilled Cheese
Source: The Cozy Apron
Looking to incorporate more green into your diet? Add a generous serving of pesto to your grilled cheese (I like using fontina or havarti) and enjoy with a bowl of spinach artichoke soup.
10. Vegetarian Red Pozole & Santa Fe Style Quesadilla
Source: TaylorMade Market
For a soup and sandwich pairing packed with vegetables, try this pozole recipe featuring hominy and red beans paired with this veggie quesadilla. The beans in both recipes add a healthy dose of protein to the meal.
11. Spicy Black Bean Soup & Pimiento Cheese Biscuit
Source: Host the Toast
The hatch green chilis in this black bean soup and the jalapenos in this pimiento cheese biscuit make for quite the kickin' combination, but recipe adjustments can easily be made for those of us with a less spicy palette.
12. Ham, Potato and Corn Chowder & Grilled Brie, Turkey and Pear Sandwich
Source: Recipe Tin Eats
This ham, potato and corn chowder goes together with this grilled brie, turkey and pear sandwich like a well-made club sandwich with a few extra ingredients. Yum!
13. Fresh Tomato Soup & Blue Cheese, Smashed Avocado and Roasted Tomato Grilled Cheese
Source: Half Baked Harvest
Canned tomato soup often has a lot of sodium, so for a healthier tomato soup option, try a homemade broth-based recipe. Pair a bowl with this delicious smashed avocado grilled cheese sandwich, which combines arugula, whole-grain bread, and crumbles of blue cheese for more flavor with less calories.
14. Gazpacho & Cheese Quesadilla
Source: Taste Food
Finally, if you live somewhere a little warmer, whip up a batch of gazpacho. This chilled soup is traditionally paired with crusty bread, but it also pairs well with simple toasted quesadilla strips.
What is your favorite soup and sandwich pairing? Share in the comments below!