Writing this story has felt impossible. With all of the black death and racism caught on camera last week, finding the words to type on this page is, well, complicated. As I sit on my mom's couch in Atlanta, my eyes are so heavy I can barely keep them open, but my mind is so busy I can't sleep. Black journalists and content creators have a tough job: we are tasked with processing our trauma while creating content for people to consume. Many times we are tasked with writing content to speak to the times, which is frankly exhausting.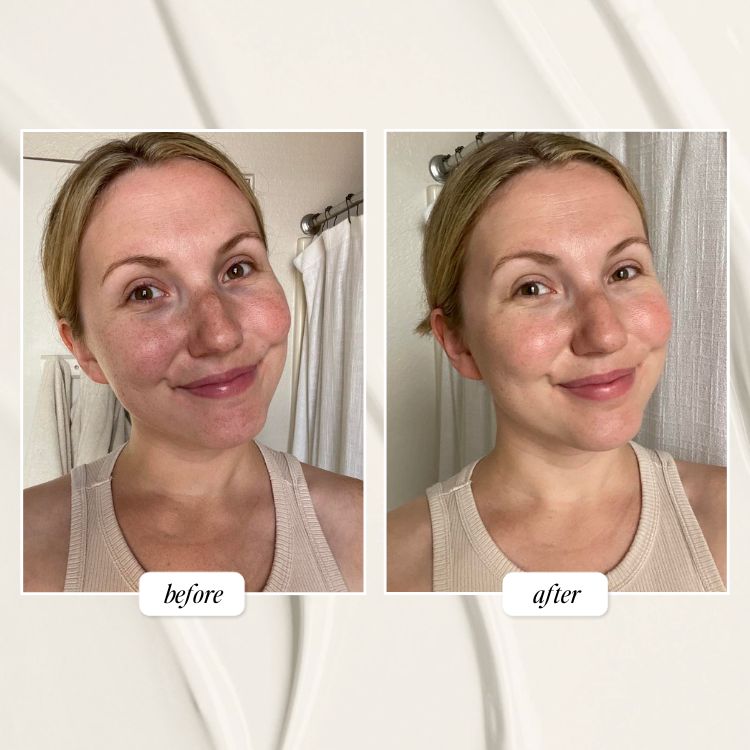 Grappling with the fact that we must grieve, educate, and ensure the names of Atatiana Jefferson, Breonna Taylor, Ahmaud Arbery, George Floyd, and countless others don't get forgotten is important—but heavy. While we balance all of those tasks, we also witness the on-going cycle of white people minimizing our history and experiences.
We deserve better; our community deserves better. So, before I share the accounts of the people who inspire me because of their dedication to speaking out and educating the world, I challenge you to do a few things before entering these communities. Yes, I said communities, because, for black women, these voices create safe spaces for us to share our stories and speak candidly. First, you must understand that while these individuals are public figures and activists, they are human. They are actively teaching and advocating, but are grieving too. Secondly, leave your opinions at the virtual door. If you are not a part of our community, you should be listening. Lastly, you must do your research and remember that it is not our job to educate you.
Read the work of James Baldwin, Toni Morrison, Roxane Gay, Maya Angelou, Zeba Blay, and Antonia Opiah (I could list MANY more) because literature is always one of the best ways to educate yourself. In addition, here are 14 accounts to follow if you're ready to educate yourself and become a true ally.
Filmmaker and director Ava DuVernay, in my opinion, needs little introduction. DuVernay's award-winning Netflix documentary 13th and the mini-series When They See Us should be required viewing for anyone wishing to understand systematic racism.
You have likely seen screenshots of Rachel's posts on your social media feed. She is an activist and the founder of The Loveland Foundation, which offers therapy support to black girls and women.
Zeba Blay is a senior culture writer at HuffPost whose work I have long admired. She most recently penned, "Amy Cooper Knew Exactly What She Was Doing," and it is a must-read.
Yara Shahidi is an actress, philanthropist, and activist who is carving out space for Black women in Hollywood and beyond.
Austin Channing is the author of I'm Still Here: Black Dignity in a World Made for Whiteness, and the co-creator and executive producer of The Next Question, "a video web series imagining how expansive racial justice can be."
Michelle witnessed the arrest of Donte Robinson and Rashon Nelson, two black men who were arrested at a Starbucks in Philadelphia in 2018 while waiting for a friend because they hadn't placed an order. From Privilege to Progress, whose mission is to "desegregating the race," was born out of that experience.
I was introduced to Cleo Wade via the Netflix show Shine On with Reese. Her work is grounded in building community, and her book, Heart Talk: Poetic Wisdom for a Better Life, is one of the best investments I have ever made.
Brittany Packnett Cunningham is a trail-blazing activist who you should be following on Twitter. She is also an NBC News and MSNBC Contributor, and the co-host of Pod Save The People alongside civil rights activist DeRay.
You may know Indya Moore as Angel Evangelista on the FX series Pose, but Moore is a social activist who was named one of Time Magazine's 100 most influential people in the world in 2019.
Many people know Lindsay from season 21 of The Bachelor. My first interaction with her social media was when she shared this video about why non-black people should never use the n-word. The lawyer-turned-television-personality uses her platform well.
Shelby Ivey Christie's motto is "woke, but make it fashion." Activism comes in many forms, and Christie's dedication to documenting our history through fashion and holding brands accountable is what makes her so special.
Jackie Aina is simply a beauty influencer to many, but in my book, she is a beauty icon and social activist. She uses her platform to unapologetically make space for black women, not just in the beauty industry, but in the world.
Amanda Seales is an actress, talk show co-host, and activist that gives it to us straight with no chaser.
https://www.instagram.com/p/CADvySDpZ3L/
Lindsay Peoples Wagner took the reins of Teen Vogue in 2018, and she and her writers have continued to create content that moves the needle forward. People-Wagner is empowering the next generation of journalists and changemakers, and it shows through pieces like Zyahna Bryant's story, "An Anti-Racist Action Guide."
Editors' Note: This article was originally titled "14 Inspiring Black Women You Need to Follow on Instagram", but after publication was adjusted to "14 Inspiring Black People You Need to Follow on Instagram" as not all featured in this article identify as a female.