For most of us, the arrival of picnic season—and spring in general—makes us want to burst into song and dance. Just the mere thought of sitting pretty and eating meals with sunshine above and flora all around can kick any lingering winter blues straight to the curb.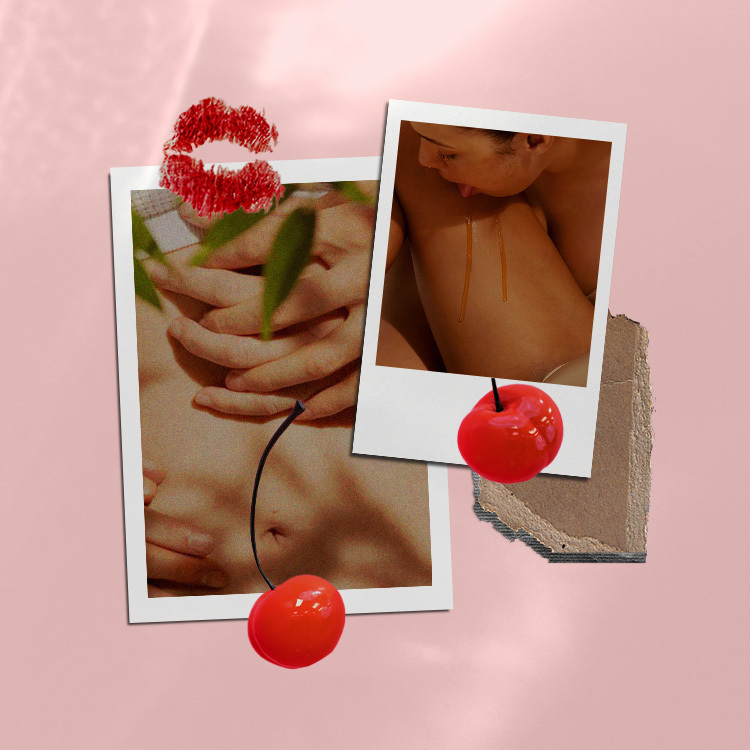 spoiler alert: it's not too good to be true
But rather than predictably pack up the same old ham and cheese sandwiches or frantically make a last minute McDonald's drive-through run (we've all been there), why not upgrade the occasion with delicious eats actually worthy of springtime celebration? One of the below will certainly do the trick!
Source: Damn Delicious
Adorable mason jars for single servings elevate an already superb salad.
Source: The Simple Things
Beautiful keywords in this recipe: "Half sandwich, half pie." Also: "Cut into thick, cake-style slices."
Source: Pinch of Yum
So delicious. And best of all, these soba noodles are a dish best served cold.
Source: Host the Toast
This recipe subs watermelon for tomatoes, creating a fun and refreshing twist on bruschetta. And honestly, is a picnic really a picnic without watermelon?
Source: Tomato Boots
Make enough of these vegetarian rolls for your entire picnic crew, and we promise you'll be rollin' deep.
Source: The Pioneer Woman
This salad is easy as 1-2-3 to make, plus it's tangy and fresh. What's not to like?
Source: Joanne Eats Well With Others
Just when you think you know sangria like the back of your hand, this recipe adds vanilla powder to the mix. Game changer, people.
Source: Completely Delicious
Pockets are universally awesome (such as dresses with pockets!), but these mini dough pockets bursting with blueberries take that awesomeness to a whole new level.
Source: Half Baked Harvest
Everyone loves a good cheeseboard, and this one—with picnic balsamic strawberries, roasted cherry tomatoes, and everything else that's right with the world—might be the best one we've seen yet.
Source: Cookie + Kate
Subtract the mayo and add lots of herbs when making this satisfying potato salad.
Source: My Name Is Yeh
Especially popular in Italy, marzipan is a confection made of mostly sugar, almond paste, and happiness. Introduce it to your picnic culinary arsenal with indulgent (read: scrumptious) peach and marzipan hand pies.
Source: Lunching Daily
Don't let the almost-too-good-to-be-true simplicity of this veggie salad fool you into thinking it's not picnic-worthy. Instead, let the salad's colors (and flavors) hypnotize you into adding it to the menu, stat.
Source: Honestly Yum
We'll let this recipe speak for itself.
Source: Half Baked Harvest
These grilled pitas are loaded with the good stuff, including fried zucchini, crunchy chickpeas, feta cheese, and more.
Source: Paper & Stitch Blog
If you plan on filling up a cooler with ice and frosty cold beers, make room for grapefruit popsicles that combat the heat just as well.
Source: A Beautiful Plate
A little sweet and a little sour, fresh mint ginger lemonade will round out the perfect picnic.
We'd love to hear you chime in! What are your go-to recipes for picnic season?