All winter long we pray for warmer weather. A little sun, sand, surf, and sweat? OK, definitely not the last one, but it's the price we pay for those long summer days. But it can be pretty hard to enjoy a backyard barbecue when your bangs are sticking to your forehead or it feels like you have ten pounds of hair trapping sweat on the back of your neck.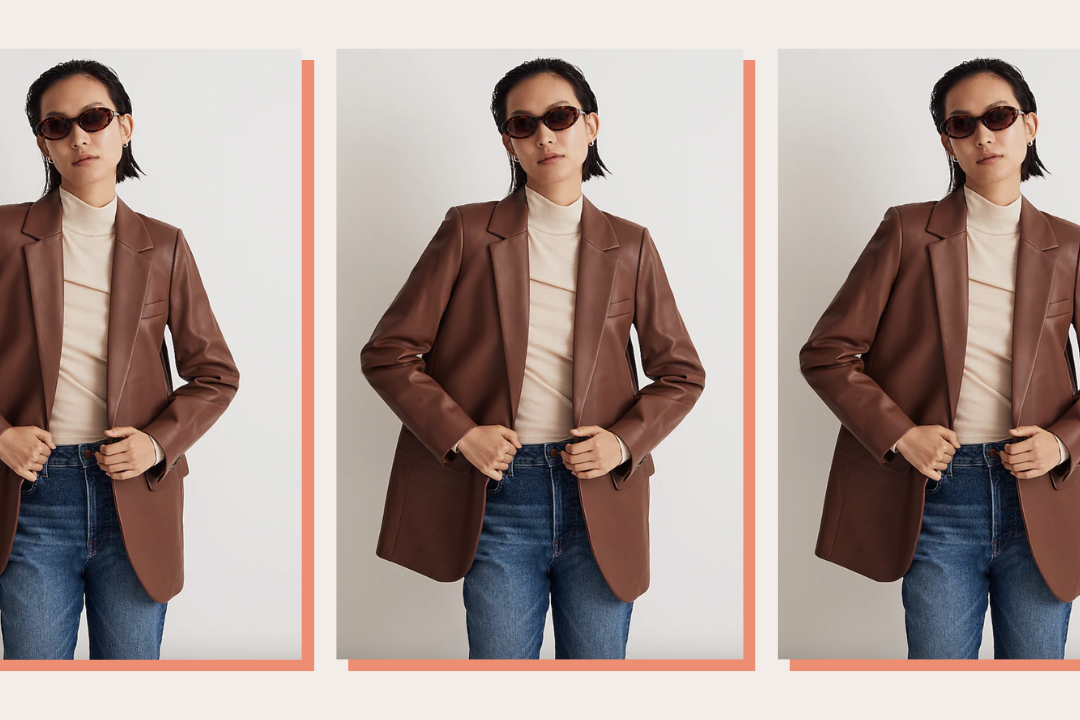 time for your fall wardrobe update!
There's nothing quite like humidity to send you straight to the hairdresser to ask her to chop off all your locks. But before you embark on a major hair makeover, try these styles that will help keep you cool in the summer. Basically, you'll get all that hair off your face, neck, and back while still looking really cute. As a bonus, not a single one requires you to pick up a curling iron, blow dryer, or flat iron—because hot tools in the summer shouldn't happen.
Braids
To get every last stray piece of hair tucked away, you can always count on a braid. And really, is there anything more summery than a bikini paired with the perfect braided 'do? No, no there isn't.
1. Braided Box Braids
Change up your box braids by pulling them into a chic, intricate braid. This style looks so complicated and cool, but it's really just a style within a style. Tie them off with clear or hair-color elastics to keep the style focused on the braids.
2. Braided Ponytail
The key to this style is making sure you tie off your ponytail first and then start braiding. Your braid will stay tight and exactly where you wanted it all day. You can make this messy by pulling out front pieces or bangs, or use a styling cream to slick it back.
3. Braided Crown
If you have long hair, you can split your hair into two sections, braid each, and then wrap the braids around your head using bobby pins to hold it in place. People with shorter hair have to get a little creative. Because you don't have the length to wrap around, you can opt for a Dutch braid on each side from the top of your head. Part your hair down the middle, and do a Dutch braid on each side, finishing them off with an elastic. Once you've put your braids in place, you can tuck the ends of each braid into the other. This style might take quite a few bobby pins and a few minutes in the mirror, but once you have it down, you'll wear it nonstop.
4. Pulled-Back Knotless Box Braids
Want to add a little more pizazz to your box braids? Pulling them back into a wrap-around ponytail does the trick while keeping all of your hair out of your face. To add an extra '90s flair, you can leave one or two braids out at the front, or pull it all back in a sleek high pony.
Buns
You're going to want to keep a few extra hairbands on hand at all times from June to September because the top knot is going to be your best friend this season. Always be ready to whip out a hair tie and pull every last strand of hair off your poor neck.
5. Low Slicked-Back Twisted Bun
To get this sleek bun, use a styling cream to pull all of your hair back into a low pony at the back of your head. Then, you'll twist your hair clockwise all the way down and style the bun shape how you want. You can do a classic bun shape, or something more intricate like this (which involves a little bit of knotting, so it's a little easier with long hair).
6. Space Buns
Probably the easiest hairstyle out there, space buns are a classic because they look chic and cool with very minimal effort. Just do two small buns on either side of your head and tie them up with an elastic or bobby pin. This style pairs well when it's sleek or messy, making it as versatile as can be. This look is easiest when your hair is parted down the middle, but you could also get creative and place the buns wherever you see fit.
7. Twisted Top Knot
A sleek top-knot is one of the most sought-after hairstyles because it looks put-together and works on basically every hair type. Use a brush and a styling gel to pull your hair to the top of your head, making sure to brush out any creases or bumps. Gather your hair into a pony and tie with an elastic to keep your hair tight and in place. Then, twist your hair into a bun shape and pin it with bobby pins.
8. Braided Bun
This look adds a little something extra to your low messy buns. Part your hair on the side and do a French braid from the crown of the head to the back, where you want the base of your bun to be. Then, gather the rest of the hair into a messy bun using an elastic and bobby pins to hold it down. To make the braid look a little messy, pull at it to give the hair a little extra fullness and spray it with a texture spray for a matte finish and extra hold.
Ponytail
The aforementioned top knot has overshadowed ponytails as an easy go-to hairstyle in the last few years, but let's not forget how versatile, cute, and practical a ponytail is – especially when it's sweltering and you have no choice but to leave the air-conditioned comforts of home.
9. Bubble Pony
This is one of the trendiest hairstyles of the moment, and we love it because it's beyond easy. Simply make a classic ponytail (this can be a high, medium, or low pony—whichever you're thinking that day), and then a few inches down, add another elastic. Do this until you get to your ends. You can use thicker hair ties, clear tiny elastics, or even spice it up by adding colored elastics. It all depends on the look you're going for and what your hair texture needs.
10. Sleek Low Pony With Accessory
We love ponytails because you can change them up and they're still beyond easy. Brush your hair back, getting rid of any bumps or creases, and use a styling cream if you need to get a sleek finish on the hair. Gather all of your hair at the nape of your neck and secure with an elastic. Finish it off with your favorite hair accessory (clips, pins, scrunchies—you name it). This style works really well on straight hair, but if you have wavy, curly, or coily hair, you can still do this style and just have a more voluminous, curly pony (which sounds totally gorgeous).
11. High Pony
For the perfect high pony, make sure to brush your hair back and secure the elastic pretty tight. To add a little extra volume, add a bobby pin to the base of the pony tail pointing up. Your hair will hide it, but it gives your pony a little more pep without having to constantly pull and tighten it.
12. Messy Wrapped Ponytail
This ponytail works amazing on second-day hair because it lets any natural texture or leftover curls shine. Pull your hair back into a ponytail at the nape of your neck, and don't worry about being precise like you would with a sleek style. Use an elastic to secure the pony. Pull a small piece of hair from underneath the ponytail and wrap it around the elastic to hide it. Bobby pin the end of that hair to your head, and spray with hair spray to hold all day long.
Up-Dos
Summer weddings call for a slightly more elegant hairstyle, but that doesn't mean you want to spend an hour wrestling with your blowdryer. You can opt for a messy twist, a pulled-back style, or even something sleek—the options are endless.
13. Chignon With Clip
This is your classic French twist—but with a twist. Pull one side of your hair back against your head and secure with a few bobby pins. Then, grab the other side of the hair and twist it over those bobby pins. With a classic French Twist, you would bobby pin those pieces, but with this, you just use any chic claw clips or pins you have in your collection. You can tuck any pieces in, or leave them out like the photo above for a messy, undone look.
14.'60s-Style Braided Chignon
This retro look is ideal for short hair which often doesn't have as many options for updos as longer hair. First, do a couple of small braids on either side of the head and secure them with an elastic to keep them intact. Then, pull each side of your hair back and start a braid right behind your ears. Pull those braids to the back and secure them with a bobby pin against your head. Use a rat-tail comb to pull the hair above those braids out a little bit to add volume and that '60s feel.
15. Twisted Up-Do
This simple up-do looks elegant with minimal effort. Pull your hair back into a ponytail with an elastic, and make space at the base of the pony to pull the ponytail through and add a twist to the hair. You can keep it as is, or cover the elastic with an accessory.
16. Curly High Puff
Finding an easy style for those with natural hair that gets your hair off your neck and out of your face was never so easy until the curly puff. First, pull your top layer of hair into a pony at the top of your head to get it out of the way while you brush down your edges and sleek back your hair. Use water with a comb to gently comb through your curls, and then cover your hair with a pomade and smooth it down with a brush. The easiest way to achieve this style is using a snap hair tie that you can pull around your curls and tighten as you go. Once the tie is around your hair, you can fluff your curls and finish the style with accessories.
Shop Our Essentials
Especially if you have thick, curly, coily, and textured hair, dealing with the humidity in the summer can be enough to make you never want to leave your house.