When Instagram first started, it was mostly about sharing your memories with those around you — a digital scrapbook, if you will. I followed everyone at my high school, my family members, and of course, my favorite celebrities. We shared concert photos, football games, Fourth of July parties, family Christmas portraits, and anything else we could take with our iPhone 4s. It was all selfies, with terrible lighting, and "impressing" someone meant adding a new, completely harsh filter.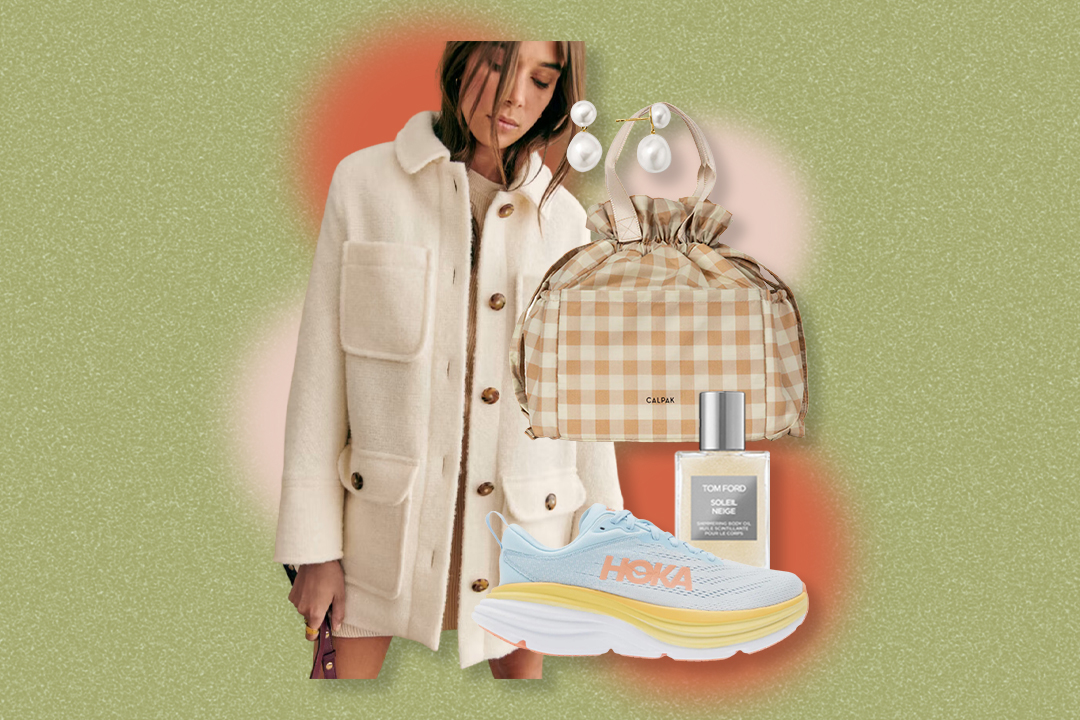 Now, fast forward to 2018, and Instagram has kinda changed its tune. Don't get me wrong, Insta is for sure my favorite social platform. I love editing my photos to perfection, pretending I'm a blogger on my IG Story, and double tapping all my favorite celebs. (Which celeb has your favorite Insta? I'm going with @jvn. Please be my BFF.) However, Instagram has become less of a place to share your, I'm gonna say it, sh*tty photos.
Whether it's ring lights that attach to your phone, FaceTune taking over our lives, or calling up your friends for photoshoots all over town, we put a lot of pressure on ourselves for the 'gram. On top of this, we feel like we need to hit a certain threshold of likes on every photo. First it was 100, then 200, then I began to worry if I could crack the 300 mark. It's exhausting to feel like you have to measure up to IG models and people who can put thousands of dollars into their Instagram (okay, but how???). It's so easy to get caught up in feeling like it's an identifier or a way to quantify your worth.
Instead of caring so much about Instagram and how many likes you're getting on that recent photo, here's what you can think about instead.
1. Tacos. Yes, tacos.
That is all. Just tacos.
2. The sound of flipping magazine pages
I know it's weird, but it gives me all the feels and reminds me of the excitement I'd have when my Seventeen and Teen Vogue arrived every month. Grab a new mag from the supermarket, flip through the slick, glossy pages, and fawn over everything. The fall fashion, the editorial makeup, the $4,000 designer bag you'll drool over for the rest of your life. Ah, yes.
3. Teenage/High School Rom Coms
Nostalgia always gets ya. If you haven't watched The Kissing Booth or To All The Boys I've Loved Before, go. right. now. Teenager films just remind us of our innocent youth aka a time Instagram didn't even exist. What a time to be alive!
4. Laughter
My grandma used to tell me that her secret to living until she was 90 was laughing a lot. I really take that to heart. Whether you're laughing at yourself (we all do funny things sometimes!) or with yourself (because you're hilarious af, of course), make it a point to laugh at least 300 times a day. You'll thank me.
5. Making a real scrapbook
My mom instilled a need to physically arrange my photos in a book from a young age, as she's been scrapbooking since she got married. However, it recently dawned on me that not everyone does this! It doesn't need to look aesthetic, but what it does need are physical copies of all of your late night hilarious snaps between you and your friends. Now those are double tap worthy.
6. Pens that just glide along the page
I'm obsessed with office supplies — it's quite possibly a problem. Finding the perfect pen (I'm a sucker for a LePen!) will make the start of any work meeting, any school day, or any Sunday planning sesh all the more sweet.
7. Personal growth
Focusing on who you are and how you can grow, sans Instagram, is such a comfortable feeling. There is more to life than following versus followed ratios. Read these books if you want to improve yourself.
8. Building true friendships
I'm talking about friendships that last even when you go through an Instagram detox and stop liking all their pics for weeks at a time. Those are the people who really matter, so pay attention to them. Make plans, send them birthday cards, and always let them know how much they mean to you.
9. Finding the PERFECT planner
I'm a self-proclaimed planner addict. I have a total of like five planners that I use on a pretty consistent basis, but once I put together my absolute favorite (a black and gold ring-bound with inserts — so chic, so versatile, so amazing), my whole life was changed. Who needs likes when you can put your whole life together in a book?
10. Getting ice cream with friends
Ice cream could be an entirely separate option here, but when it's with loved ones, it's even better. Go ahead, get the double scoop.
11. When you get home and your dog is excited to see you
We literally do not deserve dogs, but thankfully, someone out there knew we'd need them on the days when all we can do is compare ourselves.
12. Doing what you love
Seeking your passions will drive and motivate you to forget about pretty much anything else. Your graphic design side hustle, that business you want to start, the book you want to write — that matters more than how much engagement you're getting.
13. Watching an episode of Friends
Or whatever show makes you just feel HAPPY. For me, it's Friends or It's Always Sunny. Friends engaging in ludicrous activity is just always entertaining.
14. That time you got a good grade on a test when you thought you failed
Remember when school was the most stressful aspect of your life? Thinking back on those times when you crushed it, even though you thought you didn't do well (this goes for your career, too!), shows just how strong and capable you really are. Believing in yourself, and knowing that you have the ability to do well, even when your confidence is running low, is an amazing feeling.
15. When McDonalds give you an extra McNugget
I know this isn't totally healthy, but it's really the little things. You deserve that 11th nugget.
16. Finishing a season of a show
I keep a list (in my planner — where else) of all the shows I'm planning to watch, and every time I finish a season, I get to check it off. It's glorious. All that hard work should be summed up somewhere!
17. Gratitude
Showing gratitude can be hard, but it'll make all the difference in forgetting about those dumb likes. There's so much more to be thankful for than loyal likers.
18. Complimenting someone and seeing them get excited
Compliments don't always have to be in the form of heart eye or fire emojis. Tell someone how much they mean to you, that you love that lipstick color on them, or that they made you smile.
19. FaceTime with people you don't see often
My FaceTime dates with my best friends from high school are truly magical. Nothing beats catching up on our love lives, reliving old flames, and all the old school Disney star celebrity gossip we can handle at one time.
20. Having a good hair day
You literally woke up like this! How awesome is that!
21. Moms on Instagram
Moms don't have to care about likes. They just care about showing off the gorgeous home they've curated, their beautiful kids, and their passions! We should all try to be more like moms on Instagram.
22. Margarita Monday
$6 margs?! Yes, please! Truthfully, I'd probably Instagram this, but not because it would get a lot of likes, but because I feel that a beautiful margarita really expresses how I'm feeling in life. Time to make Instagram about expressing the real you.
23. Clean sheets
Do a little laundry because the second you dive into those fresh, soft sheets, you'll feel like you're sitting atop the softest little cloud. You might even just end up taking a short little nap, which of course, is all for the purpose of self care, so it's okay.
24. The way you feel after completing a workout class
YOU DID IT! That empowering feeling of strength and pride after you got through that tough barre class is exactly what you need to forget about breaking the whatever-hundred likes mark.
25. Feeling confident in your own skin
I've said it over and over again, but I know this doesn't happen overnight. But the little steps you can take in your life to feel confident are far more special than anything social media could ever give you.