You know when it strikes. You're cozy on the couch after a long day, catching up on (ahem, binge-watching) episodes of House of Cards. Or you're bent over your laptop getting in some late-night work for your day job (or your night job). You've had your healthy dinner, you're trying to concentrate on relaxing or working, but something sweet starts calling your name. Sure, running into the kitchen to grab a Ghirardelli chocolate square is never a bad idea for a quick fix. But sometimes what we crave is something different. Agree? So today, we've put together four fresh ideas to satisfy your evening sweet tooth. No complicated steps or baking required, these desserts are ready in minutes!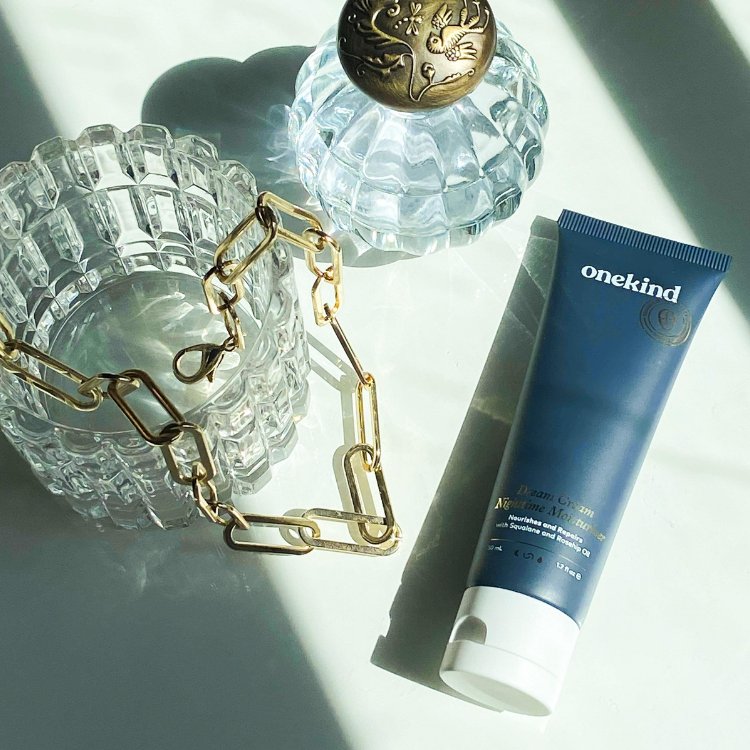 you just pay shipping—use code EVERYGIRL to get yours today!
Coconut Almond Chocolate Bark
3.5 oz. bittersweet chocolate (70% cacao), chopped
1 tbsp. unsweetened coconut flakes
1 tbsp. sliced almonds
1 tsp. hemp seeds
Pinch of flaky sea salt
In a small pan over medium-low heat, toast the coconut flakes and sliced almonds, stirring occasionally, until golden. Will only take 1-2 minutes. Set aside.
In a bowl, melt the chocolate in 30-second intervals in the microwave, stirring between each interval.
Spread the melted chocolate onto a parchment-lined baking sheet in an even layer about 1/8" thick. Scatter the toasted coconut flakes and almonds and the hemp seeds evenly over the chocolate. Sprinkle with the sea salt. Transfer to the refrigerator to cool completely and allow the chocolate to harden, about 30 minutes. Break into pieces and store in an airtight container for up to 5 days.
Berry Salad with Mint Sugar
1 large handful each of raspberries, blueberries, and sliced strawberries
¼ c. of fresh mint
3 tbsp. sugar
In a small food processor, pulse the mint leaves and sugar to combine. Combine berries in a bowl and serve with a spoonful of the mint sugar to sprinkle on top. Store extra mint sugar in an airtight container in the refrigerator.
Banana Peanut Butter Ice Cream
2 ripe bananas, peeled, cut into large chunks, and frozen
1 tbsp. maple syrup
¼ c. unsweetened almond milk, plus 1 tablespoon
½ tsp. vanilla extract
2 tsp. natural peanut butter
Combine the frozen banana chunks, maple syrup, almond milk, vanilla extract and peanut butter in a food processor or blender. Pulse until the mixture becomes smooth and the consistency of soft-serve ice cream.
Affogato
2 generous scoops of vanilla bean ice cream
1 shot of espresso or 3 tablespoons strong brewed coffee, cooled just slightly
Flaky sea salt
Pour espresso over ice cream and sprinkle with a pinch of sea salt.