My relationship with my monolids has always been a little complicated. When I first started learning how to do my makeup in high school, there weren't a ton of resources for monolidded women, and we were more often than not looped into the hooded eyelid category. I would be lying if I said there weren't days when I wish I could follow Youtube tutorials, or put on mascara and go, instead of having to apply primer meticulously to avoid my makeup running down my face.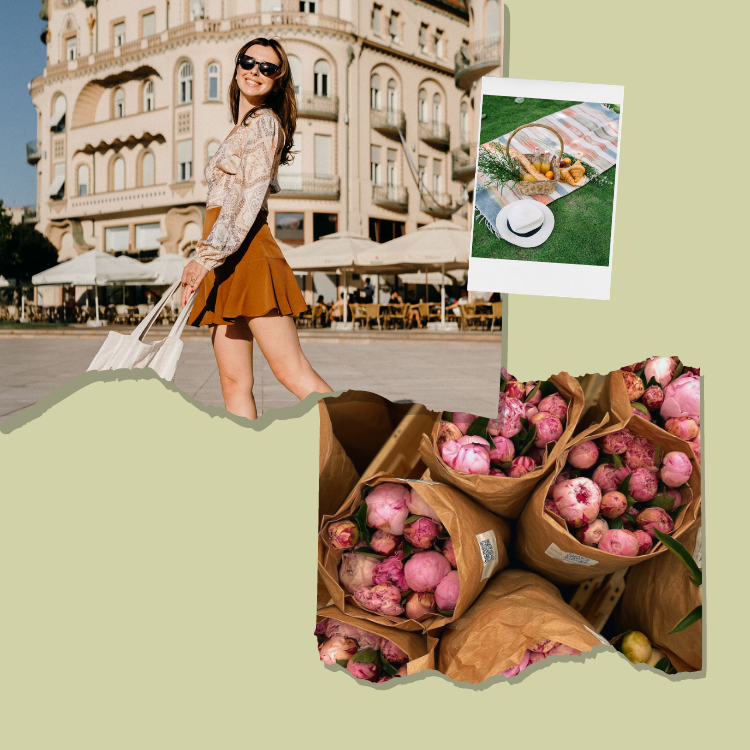 read this if you're in your saving era this summer
It took a lot of trial and error to figure out a makeup routine for my eyes, and even though I still have moments of insecurity — like all people do — for the most part, I love my eyes and still get to play with makeup and feel like my most beautiful self (and so do you!). Here's what I learned from years of forging through the barren wasteland of monolid beauty tips, in the hopes that you will never, ever have to deal with the mistakes I've made.
Accept what you can't change
Sometimes I have weird moments when I get insecure about how much eyeliner I have to wear, or how my makeup routine will never be effortlessly disheveled, or how much more time I take than other people to put on makeup. But sometimes it's just a matter of accepting the situation as it is that puts it into perspective.
Your eye makeup will be different than other women's. And that's fine. I'm sure other women feel like they take way too long to apply makeup, or end up with 10 pm glam when they intended to go for a fresh-faced daytime look (guilty). In the end, no one really notices how much effort you put into your makeup.
Source: @veggiekins
Prime and set
everything
Many monolidded Asian women tend to have oily eyelids, and this makes eye makeup run easier. Waterproof products, primer, and setting powder are your friends. I, myself, alternate between Urban Decay Eyeshadow Primer Potion and Too Faced Shadow Insurance and swear by Laura Mercier Translucent Loose Setting Powder. I also prefer to use a smudge-able pencil liner instead of liquid liner because you can smudge it as high as you want without having a really harsh thick line. Good pencil liners include the Urban Decay 24/7 Glide-On Eye Pencil or the Rimmel Kohl Kajal Waterproof Eye Liner, which is a lot more budget friendly.
A little trick of the trade: try tracing your undereye too with some leftover smudged liner or eyeshadow. It'll help disguise any running makeup.
Source: @rrayyme
Check your work
#monolidproblems, but I've had nights when I've done my makeup and then someone takes a photo, and one of my eyeliner lines shows up thicker on one side than the other. Or, I'll do my makeup and look in a mirror later on in the night to see that I look totally different. (Side note: Is this a problem everyone has, or just monolidded women?)
Especially if you have eyelids that are creased differently (like one is, and one isn't, for example), I like to do a smile test after I apply liner to make sure one eye doesn't disappear while the other is perfectly defined — you feel me? Sometimes it's good to check back after you've done your makeup to see if you want to smudge more or add more liner just so you don't look crazy.
Source: @emilykennedyphoto for @katemarkerinteriors
Follow Youtube videos (on a smaller canvas)
I recently splurged on a Too Faced Sweet Peach Eyeshadow Palette. Now, imagine how sad I would be if I could only use the black or brown shades in it! I don't. I use all the pretty colors. And that's because I follow Youtube tutorials, but I remember that my canvas is smaller. A lot smaller.
My suggestion is to invest in a good blending brush (so you won't have a glaring fake crease) and a tiny pencil brush which you can use to add color to your "crease" near the outer corner of your eye, which adds depth to your eyelid. Don't forget to blend, of course.
What are your tricks of the trade when it comes to monolid makeup?