We're all using the beginning of the year to prioritize ourselves — and are growing as people because of it. Along with becoming the better versions of ourselves, starting on a clean slate also means working towards a cleaner home.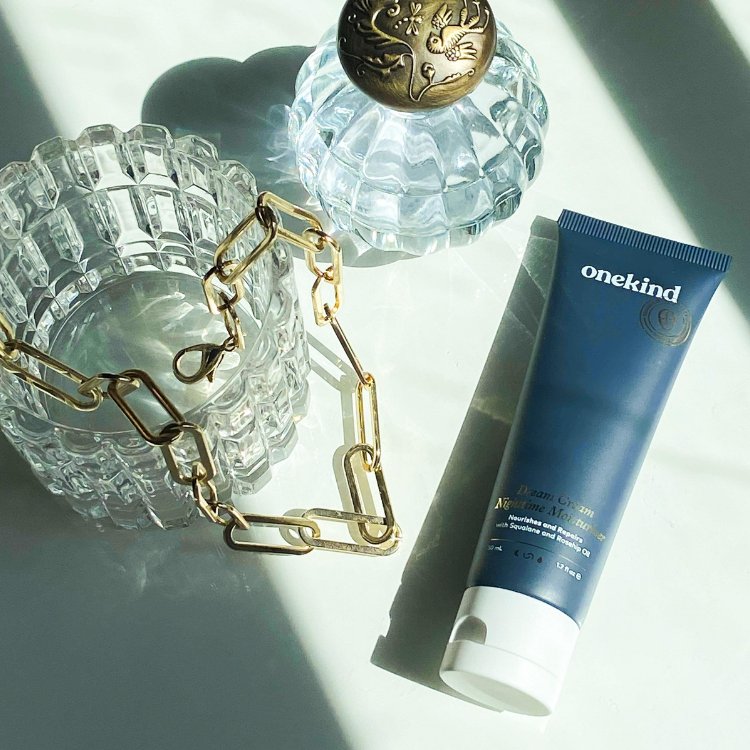 you just pay shipping—use code EVERYGIRL to get yours today!
Whether you're the person who spends hours organizing the accessories on top of your bed or the one who takes seconds to throw dirty clothes under it (because no one ever looks there, obviously), your space represents who you are and cleaning it reflects how you live. In order to continue your life changes, here are five areas in your home you need to clean this month.
Source: @homepolish
1. Curtains
Yes, we're talking about your beautiful curtains — the ones that collect all the natural light (and dust mites) you could ever want. As the finishing touch for every window, your curtains bring personality into a room and should be cleaned to maximize that affect. Before you decide to simply machine wash your curtains, take note that other options include hand cleaning and professionally dry cleaning. While the way you clean your curtains is up to your discretion, the result of it will have your room shining and your guests complimenting.
Tips for prevention:
Leave windows closed during bad weather
Don't let curtains touch the floor (hem if needed)
Keep pets and children from touching the curtains
Source: @briahammelinteriors
2. Remote Control
As the most overlooked (yet always used) part of any entertainment room, our remote control is the one thing (aside from a slice of pizza) that we love reaching for. While greasy fingerprints and puppy slobber aren't necessarily the end of the world, they're the reason for a germ-infested remote control. To fix this situation, remove the batteries and wipe down the remote with a mix of dish soap and water. Remember — it's the little things that matter and taking care of this device is one that will make a big difference.
Tips for prevention:
Wrap the remote control with cling wrap or plastic wrap
Designate a certain area to leave the remote at the end of the day
Make a habit of wiping the remote after every few uses
Source: @_harlowjames
3. Throw Pillows
Your throw pillows are the coziest part of your couch — which is probably why they should be the most cleaned.  From falling asleep on them after a late night at the bars to resting your feet on them after a long day at work, you can't help how much you use them — but you can control how often you clean them.
Similar to your curtains, throw pillows can be cleaned with different methods that mostly depend on their material. While some covers can be machine washed, there are others (such as those made of wool, velvet, and silk) that should be professionally dry cleaned. By keeping these tips in mind, your throw pillows will be as clean as they are in good condition.
Tips for prevention:
Don't let pets lay on them
Invest in pillow covers
Source: @smpliving
4. Door frames
Despite the size of your space, there's at least a door or two that you use on a daily basis — like the closet door in your room or the bathroom door across the hallway. These doors collect scuff marks, random handprints (probably from your baby nephew, but who's keeping track?) and overall dust. The easy solution? Use a feather duster to remove the dust on the door (don't forget to wipe the top of it) and a rag to take away any blemishes. Through doing this, you'll not only feel good, but will also have doors that look brand new.
Tips for prevention:
Keep door hinges in good condition
Clean up area around doors that lead outside (to avoid debris from trucking in)
Wipe down door knobs frequently
Source: @raenainteriors
5. Trash Cans
The key to trash cans is that they aren't meant to be dirty — they're just used to put dirty things in. While it may sound funny to clean this, the culprit for your smelly trash could actually be what falls out of the bag (or misses it completely) and ends up rotting at the bottom of the trash can.
Although this isn't the most pleasant chore, it's one that needs to be done for sanitary purposes. Grab your trash can and some dishwasher soap (or bleach), let it sit in water, rinse, and enjoy the fact that your trash can is clean and so is your home.
Tips for prevention:
Buy high quality garbage bags that won't rip
Avoid throwing away garbage with liquid
Use disinfecting wipes after each time you take the trash out
What parts of your home do you find most difficult to clean? What's your best advice for maintaining a super clean home?