While some beauty advice makes sense regardless of the era, some rules are simply outdated—especially when it comes to color cosmetics. Sure, makeup is meant to enhance your beauty, and what's more beautiful than having fun with the process and taking a few risks along the way? So have some fun! The following five makeup color rules are meant to be broken.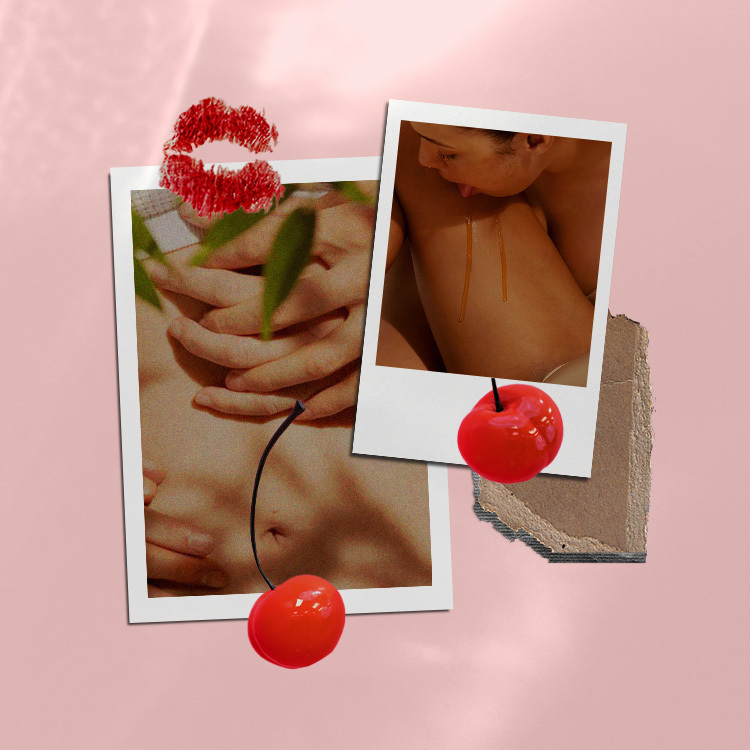 spoiler alert: it's not too good to be true
Five color rules to break:
1. Never wear eyeshadow in the same color as your irises.
Source: Glamour
A quick lesson in color theory: Complementary colors oppose each other on the color wheel (like red and green). Colors that compliment (rather than match) eye color will make the natural hue of the iris "pop." For example, blue and orange are near opposites on the color wheel, making copper a flattering choice for blue eyes. We don't have to stick to neutrals and complimentary colors, however.
The old theory that matching eye makeup to eye color creates "competition" in which the synthetic color overpowers the color of the iris may oversimplify things. You only need to ensure that your eyeshadow isn't the exact color of your iris. Don't be afraid to wear an eyeshadow in the same color family as your iris—just pick a shade of a different intensity. For example, light blue eyes paired with a deep navy shadow make a stunning statement. Ditto for pale green eyes and bold emerald.
2. Match your manicure to your pedicure.
Source: OPI
Given that nail polish is so temporary, it would be a shame to confine yourself to one color at a time. The field is wide open! Colors within the same color family make an elegant combination (like powder blue on fingers and royal blue on toes). Alternatively, contrasting colors (and formulas) make for an edgier combo—try opaque coral and metallic gold, or shimmering plum and sheer pink. Finally, your nails don't have to match your nails. A white-to-pink-to-red evolution of color is clever twist on classically feminine colors.
3. Don't wear black and navy together.
Source: Harper's Bazaar
One look at the makeup featured on the Spring 2016 runways shows that this stifling color rule is a thing of the past. Metallic navy eyeshadow blended over smudged black eyeliner makes for the chicest smoke-y eye.
4. Avoid wearing purple.
Source: Keke Palmer
Purple has gotten a bad reputation over the years, and it's understandable why we'd want to avoid the candied purple tones of the past. Fortunately, purple comes in many different shades, and there's probably one out there for you. Dark skin is particularly flattered by deep violet (on eyes or lips!). Green eyes look enchanting in plum (including plum mascara), and pale skin may be flattered by eyeshadow in purple-tone greys. Powdery lilac, however, should be skipped—unless it's going on your nails.
5. Match your eyebrows to your hair.
Source: Lauren Conrad Online
As The Guardian beauty columnist Sali Hughes explains: Brows are not warm, regardless of your skin color and the tone of your hair. Brows filled in with warm tones can look too artificial, so opt for ashen or "dishwater"-toned brow pencils. In addition to sticking to cool-toned brow pencils, don't feel pressure to keep your eyebrows light if you're blond. Dark brown brows are quite striking on a blond! For evidence look no further than Grace Kelly.
Always follow this color rule:
Never let your blush and lipstick clash.
Source: Francis Lola
Keep your lips and blush in the same color tone (i.e. warm or cool). Mismatching the color tones in blush and lipstick is jarring and can make one look a bit under the weather. If you're wearing a blue-toned red lipstick, stick to a blush with rose or cool pink undertones. Rocking a coral lip? Pair it with a peachy blush. If you're not sure if a lip and cheek combo will fly, test them out on the back of your hand.
Tell us, what beauty rules do you break?