Few beauty endeavors are more frustrating than spending the morning curling your coif only to catch a glimpse of yourself with straight locks just a few hours later. Here's a round up of why our curls fall flat and how to give them the best shot of staying intact for a couple of days.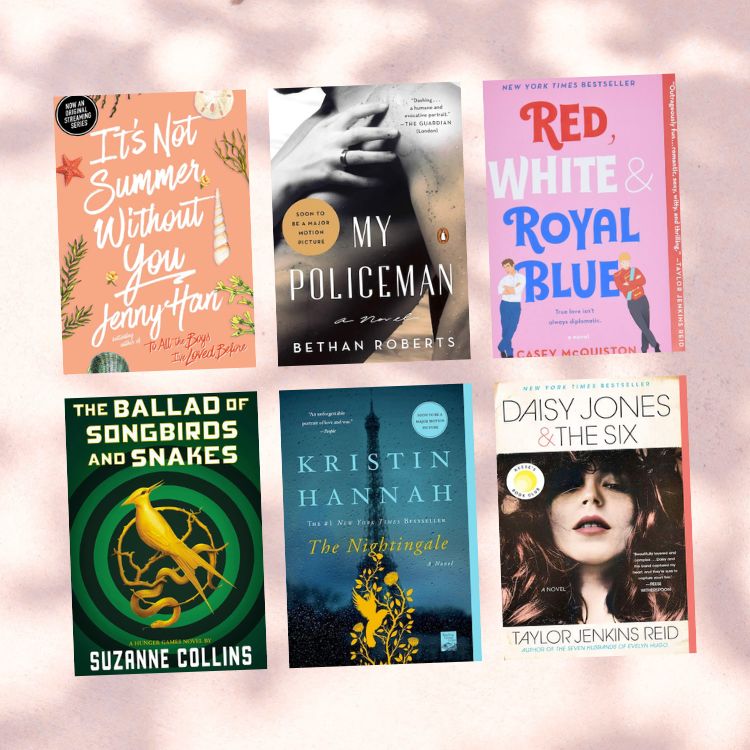 trust us: you're going to want to read these!
Weather Works Against Us
Source: Atlantic Pacific
I wouldn't trade Manhattan living for the world but "island" life has done a number on my hair. The constant humidity and gusts of wind through concrete tunnels are the perfect formula for frizz. In humid climates our hair cuticle expands to absorb moisture but this causes styles to hold poorly and our curls to collapse.
Combat this issue by choosing products specifically meant for sealing the cuticle and helping with tricky climates. (Hint: Anything with frizz control or the words anti-humectant point you in the right direction!)
We Pick the Wrong Tool
Source: Negin Mirsalehi 
Does your curling iron or flat iron have a heat setting? If it doesn't, try one that lets you kick up that heat because thick hair often needs a higher temperature to truly lock in curls. Gals with very thick, coarse hair can get away with heat up to 415 degrees, but we all have to remember that heat protectant to keep hair healthy!
You may also have better luck with the flat iron technique or choosing a barrel size smaller than your preferred "finished" curl, because it will fall out a bit as the day goes on. If you know that a beachy waves  doesn't hold well for you, try an iron that's 3/4" or smaller to start and know that you can get multiple looks with just one curling iron! A textured wand might also help your hair hold a little stronger shape.
We Work Too Fast
Source: The Teacher Diva
For those of us whose hair has trouble holding a curl, we have to invest a bit more time than our wavy-haired counterparts. On styling day, that means give yourself plenty of time to work like a hairstylist. Start by sectioning out prepped hair (bonus points if it's second day hair with a little grit!) and work in pieces no bigger than one inch to ensure that you're getting heat through the whole section. Taking another hint from the pros, go to the trouble of pinning or gently cupping strands while they cool to help set the curl and boost staying power.
Planning to keep your curls for a few days? Instead of doing the universal lazy girl top knot with an elastic (guilty!) take a few moments before bed to prevent frizz and creasing. Use an elastic that doesn't crease your hair and tie a loose ponytail on the very top of your hair so the curls are untouched all night!
We Rely Only on Heat Styling
Source: Caro E
Any girl can make a some type of curl happen, it's just a matter of how much patience you have to get just the right wave. If you're hair is pin straight or very thin, you might have better luck ditching the heat styling and coaxing your strands into curls while they're air drying. So many new products can help us here! The sleep-in rollers from our youth have gotten an upgrade, but you can also try some small braids, buns, or cloth wrapping hair while it dries to set a curl.
The right haircut can work wonders here too. Have your stylist work some long layers into your hair so that it's not too heavy and you get a bit of separation and texture without much styling effort.
We Misuse Our Products
Source: Jillian Harris
Most stylists agree that getting prep products through soaking wet hair is one of the best ways to distribute them evenly and ensure every strand gets a dose of the good stuff. Other commandments of curls include:
Start with your favorite light styling lotion.  Also, add a heat protectant any time a blow dryer or iron makes its way to your hair. Layer products correctly as well. Oils come before heat protectants to help them absorb into hair easiest.
Repeat our mantra: Dry Shampoo isn't just for day two! Generously spritzing your favorite dry shampoo at the roots before curling roughs up hair that is too "clean" and has a hard time holding a style.
Oil products are best for mid-hair shaft and below. If you love a little shine to finish off your curls, use oils sparingly. Start with a tiny amount, coating your hands in them and start by running your fingers through the underside of the bottom half of your strands. Resist the urge to start with slicking up the curls around your face. You'll deposit too much product and it could weigh down curls.
Finish gently. Post-curl, be sure to let everything cool completely. Then spritz on some texturizing spray and a light hold hairspray ensure that you're not weighing down your hair and pulling out all that hard work! Salt sprays more commonly make an appearance in summer hair but they're also good year round for breaking up curls and keeping nice separation throughout the day.
Still stuck with super straight strands? Embrace your beautiful shiny locks and know that there's a girl with a head full of curls out there skimming pinterest for straightening tutorials!
How do you keep your curls intact? Do you heat style or embrace your natural texture?