Skinny jeans have been with you through everything: your first childhood pair from a basic brand, your skinnier-than-skinny grungy style in the 90s, the pair you wore over and over again in college to impress the cute boys at frat parties, your first pair of expensive jeans that actually fit well (because you realized you're a grown adult and deserve a nice pair of jeans, damn it!).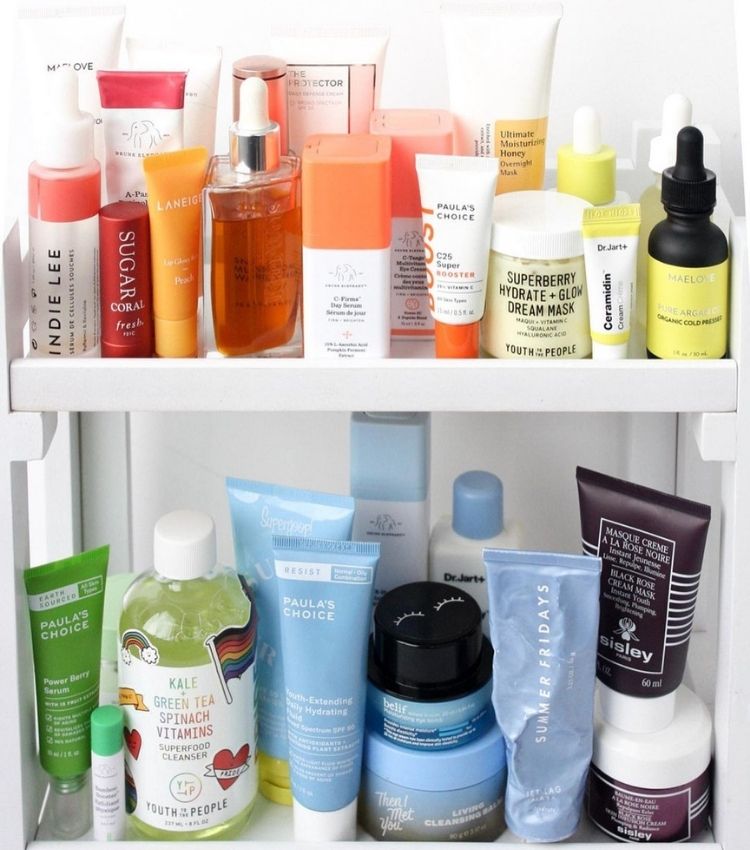 the wrong order can reduce effectiveness
Skinny jeans are a staple that we've worn for most of our lives, and they'll never go out of style, no matter how many bootcut or boyfriend jeans come into trend. Our pair of form-fitting, flattering skinny jeans will always be our best friend, hanging in the back of our closet and waiting for us after the bootcut and boyfriend trends have gotten old.
But that doesn't mean skinny jeans can't grow tiresome and repetitive after being a style staple for our whole lives. Here's a roundup of ways to reinvent and re-wear your favorite pair of jeans. Step aside, bootcuts and boyfriends — skinny jeans can be trendy too.
1. With more denim
Source: Daily Mail
Source: Just The Design
The Canadian tuxedo is an easy, effortless trend, and it's a go-to of all our favorite it-girls and celebrities. Before you panic with images of Britney Spears and Justin Timberlake at the 2001 American Music Awards flashing through your mind, the 2017 trend is much more chic, simple, and has way fewer sparkles. The trick is simple: clean-cut styles in similar washes. Include sophisticated accessories and neutral-colored shoes to look downtown cool rather than cowboy chic, and top with a duster or leather jacket over your shoulders for extra glam.
2. Under a dress (Trust us… it's doable!)
Source: ELLE
Source: Closetful of Clothes
We know it sounds tricky, but when done correctly (with easy outfit formulas!), consider this to be your answer for casual-yet-dressy attire, or extending the lifespan of your dresses into fall. To master the look, think of simply replacing leggings or tights with jeans. The trick is a high slit that shows off the leg of the pant and a long and loose-fitting silhouette. If that still feels too bold, go for the foolproof formula: fitted t-shirt + slip dress + skinny jeans + black heels or booties
3. Contrasting neutrals
Source: Le Fashion
Source: Mia Mia Mine
For those of you who are big lovers of your white or black skinnies, there's a trend update for you too. Though monochrome will always make an outfit stylish, black and white is the trendier update. Black jeans with a crisp white top will be your new work uniform, and white jeans with a black top is the easiest way to look stylish at everything from after-work drinks to a BBQ. It seems like a basic idea, but it looks unexpected and trendy (and not like you got dressed in under a minute!).
4. With a light blue top and statement details
Source: Wheretoget
Source: Fashion Jackson
A basic top and skinny jeans is a tale as old as denim. But luckily for your skinny jeans, one of the biggest trends for this summer is statement sleeves. And what bottom goes best with this new trend? You guessed it — skinny jeans. Rows of ruffles look put together instead of busy over the slim-fit, and bell sleeves look sophisticated instead of boho. Blue on blue jeans is usually a fashion faux-pas, but a clean, fresh, light blue is perfect and summery with worn out denim.
5. Statement ankle boots
Source: Le Fashion
Source: @nicholeciotti
Fashion girls of past, present, and future love their black booties and jeans combo. But if you wanted an updated style that makes you look like a walking magazine editorial, go for booties in bold prints. The prints, like snakeskin or a pattern on your usual black booties, look of-the-moment and revamp the wash of your denim. Go for a chunky low heel for extra comfort, or a stiletto heel if you need an extra few inches to take on the world.
You'll love how fresh and fashionable you'll feel in these outfits, but beware of constantly getting stopped on the street to ask where your jeans are from (they'll never know you've had them hanging in the back of your closet for years). Those old jeans have never looked better.
How do you like to style your favorite skinnies?