Are you like me: concerned about my health, paying a monthly fee to a gym that I never go to (but mean to!)? Then this article is for you! Every year gyms make millions of dollars on dormant gym fees because people fail to use them. Whether you are paying $10 a month or $70 a month, if you are not actively using your gym you are literally throwing money down the drain. The following are five ways to work out without paying for a gym membership.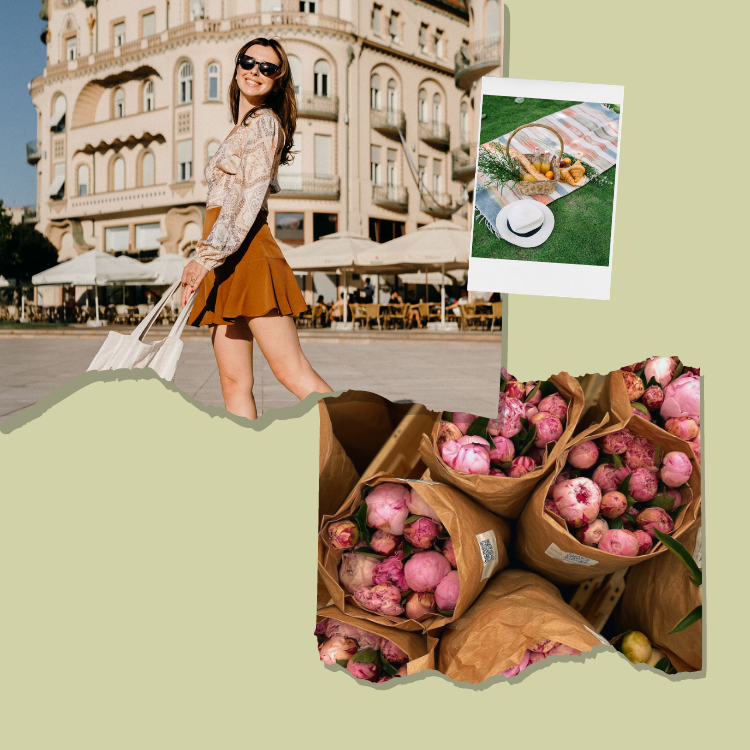 read this if you're in your saving era this summer
1. Walk more.
It is obvious that running outside is a great way to burn calories, increase leg muscles, and save on a gym membership. However, running may be too intense to start with, so walking may be a good alternative. You can begin by leaving early for work—use the extra time to get off a stop early on your commute so you can walk the rest of the way. If your office is on a high floor, take the steps instead of the elevator!
You can also add walking to your lunch schedule. Instead of spending lunch in the cafeteria, take a quick walk around your building. These small actions may seem insignificant but you'll be surprised at the amount of calories you can burn simply by adding more walking to your daily routine. If you want to track your daily activity, fitness bracelets like Fitbit will track your steps while also providing free workouts.
2. Search YouTube.
The great thing about the information age is that technology can make it easier to access services that would normally cost you. For instance, it used to cost hundreds of dollars per hour for a personal trainer to guide you through a workout. Now, many personal trainers have YouTube channels, and you can be trained by a professional in the comfort of your own home—and for the grand price of zero. Not only does this eliminate the need of having to pay for a gym membership, but you also get top-notch instruction without feeling insecure about people watching you.
See our favorite online workouts here.
3. Purchase home gym equipment.
If you have the space, purchasing home gym equipment may be a good alternative to going to the gym. While there is an upfront cost for purchasing equipment, in the long run you will save money based on the longevity of the equipment. A stationary bike can be easily used while watching your favorite shows or a weight bench can help add strength training to build muscle. If you don't want to spend money on new equipment, you can search Craigslist or Amazon for used home gym equipment to save money. If you don't have room for large equipment, start with smaller and affordable options like over the door resistance bands or a fitness ball.
4. Play with kids (or pets!).
Good ol' playing with your kids or pets can be a great way to increase your movement. Kids and pets have unlimited energy, and can literally motivate you to keep going when you don't feel like it. Playing with kids or pets may give you a good workout, and spending time with your loved ones is an added bonus.
5. Utilize free local workouts.
Check your local community calendars or fitness stores (like Lululemon) for any free or reduced priced classes. Partnering with a friend or having a workout buddy to stay active with will help keep you motivated. Many studios offer free classes to the community. Or if you are a first-time student you may be able to try classes for free. See our tips for practicing yoga on a budget here.
The money you'd save by canceling your gym membership may not seem like a lot at first glance. However, when you add up the amount you could save over time, especially if you count the interest you are losing if you invested that money into a free high-yield savings account (like what is offered at BankMobile) then you get the real picture. So do yourself a favor: Don't only save for the sake of your pockets, but save for yourself as well because health is wealth!
How do you save money and stay fit at the same time? Share in the comments below!