Anyone who has ever taken a trip to Sephora knows that costs can add up quickly. The rows of sparkling gloss, brightly colored polish and enchanting perfumes are beyond tempting. Each product holds the promise to solve your biggest beauty woe, but each comes at a cost. Literally. But just like having investment pieces in your wardrobe, there are beauty investments worth making.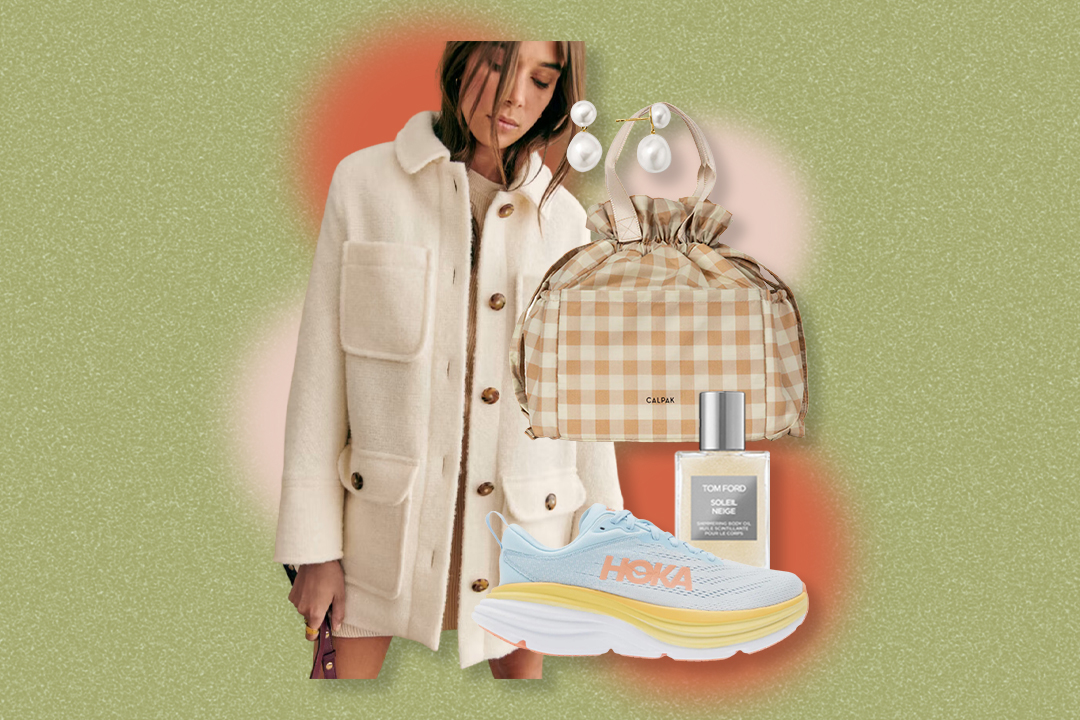 1. Your Skincare
Source: Glitter Guide
Investing in your skincare and lifestyle choices now will save you time and money down the road. Start with a daily sunscreen, a good moisturizer and an eye cream. By protecting your skin from the sun and keeping it moisturized now, you will have less wrinkles and discoloration later on in life. For more bang for your buck, try Korres' vast line of skincare products which often protect, brighten and moisturize all in one. If you have sensitive skin, try Aveda's line of all-sensitive products that will keep your skin looking it's best without being irritating.
Get your money's worth by making sure you are applying your skincare products in the correct order. Your diet also affects your skin, so load up on cold water fish such as salmon and be sure to eat plenty of fruits and vegetables.
2. An Everyday Sunscreen
Source: Byrdie
Truth be told, no one likes to wear sunscreen. But alongside protecting you from skin cancer, it has major long lasting skin benefits. Daily sunscreen use will help acne scars fade quicker, avoid sun spots and prolong wrinkles. Do your research and don't be afraid of trying out a few different formulas until you find a sunscreen you can wear every day. Don't shy away from pricier options, you want a high level of protection with a non comedogenic and non greasy formula.
Because you will be rubbing a decent amount of this product into your skin every day, consider a sunscreen with more natural ingredients such as Yes To Cucumbers Daily Calming Moisturizer with SPF 30. The formula is 97% natural and is considered to be a low hazard according to EWG's Skin Deep Cosmetic Database. Search their database of more than 64,000 products to see how your favorite sunscreen rates.
3. A Speedy Blow Dryer
Source: Mimi
Time is money and blow drying your hair takes more time than most of us want to spend in the morning. By using a high quality blow dryer, your hair will dry much faster and you can use your time for better things such as gaining some extra shuteye. Hairstylist Harry Josh's Pro Tools Pro Dryer 2000 has become a favorite amongst his celebrity clients' for its light weight and ability to create a shiny at home blowout in half the time of a normal blow dryer.
4. One Perfect Lipstick
Source: The Stripe
Every woman needs one perfect lipstick that is a flattering shade, has staying power and makes her feel amazing. Spend time at the makeup counters finding the best color for you and invest in a high quality formula. If the lipstick of your choice ends up being too pricy, save it for job interviews, important presentations, meeting your partner's parents or other life events where you want a little extra polish.
We can not stress how important it is to ask for samples. Don't be shy! You want to see how this lipstick stands up against eating, drinking, warm weather and long periods of wear. We all have too many tubes of unused lipstick rolling around in our bathroom drawers. Take home a sample and never waste money on a lipstick you won't wear again!
5. A Boar Bristle Hairbrush
Source: Refinery 29
If you find yourself burning through bottles of anti-frizz serums, creams and oils then put down the bottle and pick up your hairbrush. A boar bristle hair brush, such as the famous Mason Pearson, or Sonia Kashuk's budget friendly version, is gentle on hair and won't cause breakage which in turn increases frizz. It also redistributes your hair oils, naturally smoothing hair.
6. The Perfect Concealer and Foundation
Source: Stylecaster
Concealer and foundation are the base for your makeup. Unfortunately they are the easiest product to mess up color wise. Chances are you will spend more money on trial and error at the drugstore, so head to a beauty counter instead. They will find you the perfect shade so you never wind up with your face a different color than your neck. Most department stores and specialty beauty shops like Sephora will even give you a sample of the foundation or concealer of your choice to take home and try out. This way you can test the color in outdoor lighting and see how long it stays put. By taking a sample home you might learn that the formula isn't easy for you to apply or that the dewy look you loved in store isn't practical for all day wear.
MAC Cosmetics has nearly every shade and formula imaginable and their expert makeup artists are always happy to help you find the perfect fit. Classic brand Clinique can be found at nearly every department store and some of it's products have up to 30 shades options, such as it's popular Even Better Makeup SPF 15. Play around with different brands and see what is the best fit for you!
What are the best beauty investments you have ever made?