Ah, the coffee date. What once was the perfect, lowkey combination of easy conversation, no time expectations, and everyone's favorite hot beverage has become pretty lukewarm. We use coffee for *everything* now, from networking to meet-ups with old college friends, and getting drinks isn't a whole lot better.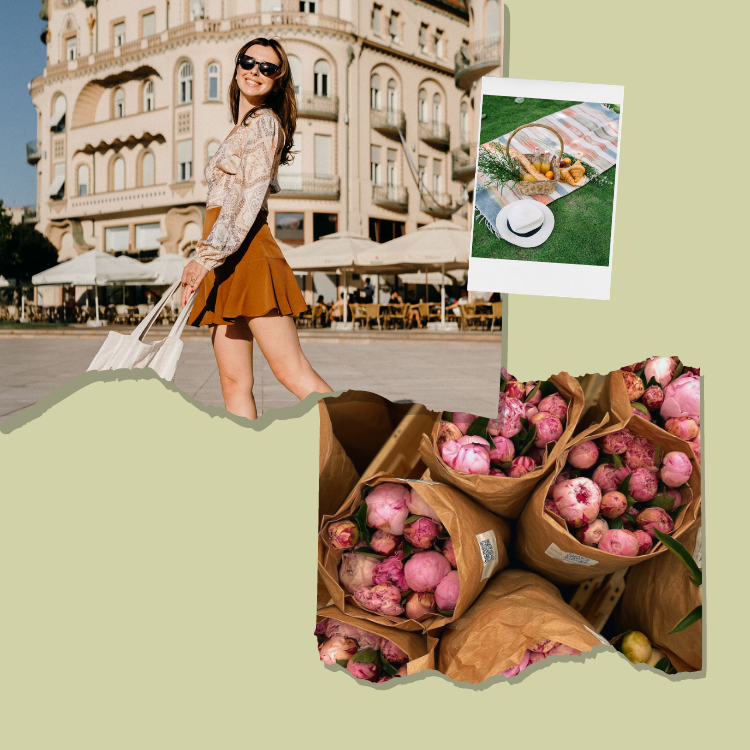 read this if you're in your saving era this summer
If you're looking for a bit more creativity from your first dates, we're so with you. We pulled together some ideas for super fun, super no-pressure, super let's-talk-but-not-just-talk kind of dates. 
1. Take a class
When it comes to dates (or anytime with people or just life in general), I'm always hoping there's food involved. Taking a cooking or mixology class with a new date is a great way to flirt a little, talk a lot, and make something delicious together.
2. Find local live music
There's only one thing more universally loved than coffee, and that's music. Check out your local bar scene for jazz music nights or small-time bands that are coming through town. Live music can provide a lovely ambiance for sweet conversation or an upbeat vibe that gets you both dancing and laughing.
3. Get active
There's nothing like getting up and moving on a date, especially when there's a little competition involved. We love the idea of going to a rock climbing gym or playing a sport you love together to get that friendly banter going and those endorphins up.
4. Go to a sports game
If getting sweaty isn't your jam (aka me), going to watch a sports game can be just as fun and interactive. If you or your date has a favorite local team, head to a game together. The atmosphere is high energy and fun, and there's also plenty of downtime for you to chat between plays and get to know each other.
5. Trivia night
Do you get pulled down the Wikipedia rabbit hole? Do you know way too much about a way too obscure topic? Is all the information from your high school AP classes still taking up space in your head? Well, trivia night is your moment to shine. Make it a battle of the brains or combine your knowledge to beat the other teams, but trivia night at your favorite local bar is a great date spot; you never know what fun stories and conversation your random trivial knowledge might lead to.
6. Take a museum field trip
Give yourselves some great conversation starters by visiting a local museum. Whether it's discovering your shared disdain of modern art, swapping stories from elementary school field trips to the science museum, or geeking out together over antique snow globes (a la Leslie and Ben from Parks and Recreation), wandering around a museum is a fun way to get to know a new person.
What are some of your go-to date ideas? Let us know in the comments below!