When the weather is hot, the last thing we want to do is put on slacks and a blazer and succumb to heat stroke before the 11 a.m. budget meeting. So what's a girl to do when she's ready for fall but the weather says otherwise? Try these outfit combinations on days when you want your style to be hotter than the sun (without bursting into flames).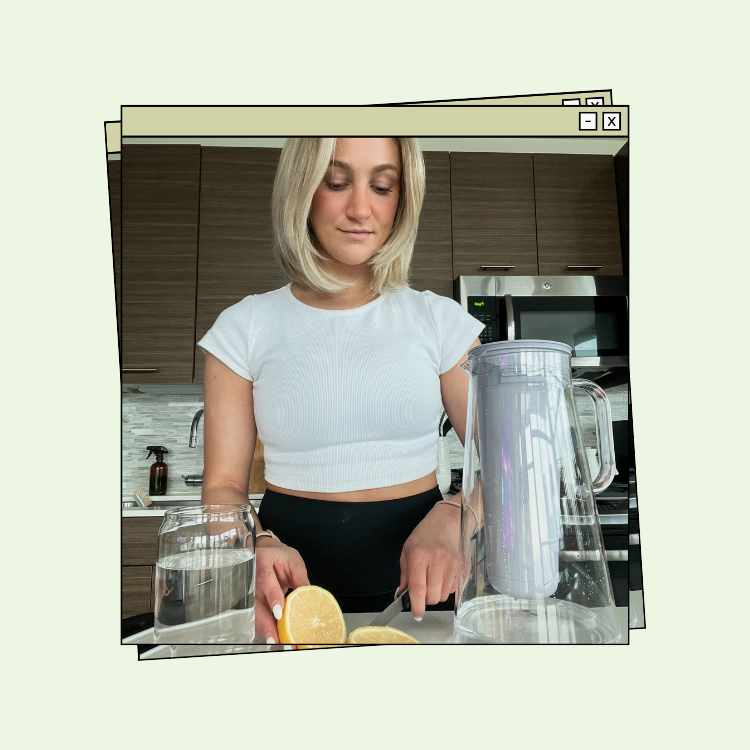 get it right in 2023 and beyond
Collared Sleeveless + A-Line Skirt
Source: Olivia Jeanette
This is the ultimate "it's too hot to even move, can someone please turn up the AC?" combo. A collar adds structure (read: professionalism), while an A-line skirt provides coverage without being too heavy. Slip on some mules and you're ready to conquer the day!
Wide Leg Pants and Crisp Top
Source: @missejlouie
Wide leg pants are secretly the perfect summer staple, and a perfect "crap, it's Monday again?!" remedy. Get all of the full coverage benefits with these pants that feel like shorts because of the loose fabric and stretchy material.
Blazer & Shorts
Source: The Teacher Diva
If you're lucky enough to work somewhere with a casual dress code, consider pairing an oversized blazer with structured shorts. This look is effortlessly chic without being too stuffy, and kind of feels like wearing pajamas to work (my ultimate life goal).
Jumpsuit
Source: Stockholm Street Style
Jumpsuits are not only chic af, but they'll actually keep you cool. The trick is to go with long pants and sophisticated colors. If it's a sleeveless jumpsuit, pair with a blazer for when the office gets extra chilly. Is that a fabulous French fashion blogger who just waltzed in to the meeting? No girl, it's you!
Linen Pants
Source: @caves_collect
Linen has always been a warm weather staple, and for good reason. The open weave allows for airflow, while the stiffness prevents that gross sweaty-sticky feeling that you get with other fabrics (looking at you, polyblends).
High-Neckline Dress
Source: Daily Mail
The challenge with dressing for work in the heat is balancing exposed skin with appropriate levels of coverage. Enter the one-piece portrait neckline dress! Your arms and legs are exposed, but the high neckline keeps this look work appropriate.
SHOP WORKWEAR ESSENTIALS