Maybe you're one of those effortless dressers: The girl who knows her color palette, what hangs best where, and how to streamline a closet so that it's full of quality essentials, loved and well-worn.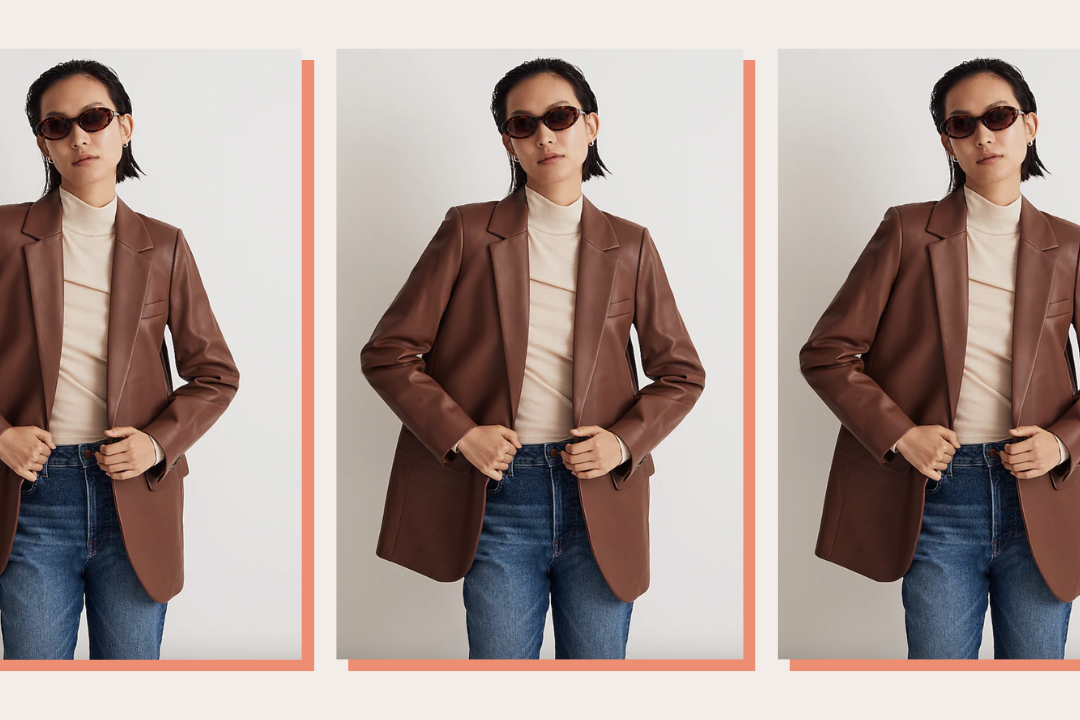 time for your fall wardrobe update!
But, most likely, you're one of the rest of us: A jumble of Pin-spiration, fashion blog, fashion week, and friend advice, left with a closet that's a blend of the functional, aspirational and from the sale rack. But before you plan another trip to the donation bin, know there is hope! Underneath those piles of clothes and sandwiched between those crammed in hangars, there is a personal style that's true to you—yes, your very own.
The trick is zeroing in on it, which is why we've teamed up with the professionals over at Trunk Club. We chatted with stylist Paulina Minite of Trunk Club Chicago and stylist Courtney Bishop of Trunk Club DC and, after touring their clubhouses, found out just how well they're able to help clients look their best—and you most certainly can, too. Ready to self-edit and get your closet back?
Start with asking yourself these six questions, below.
1. What are you trying to achieve by hiring a stylist? Is it that you'd like to try a more adventurous style or maybe build the perfect wardrobe (say, with the 10 Trunk Club essentials)?
Keep the big picture in mind. The problem with many closets is that they're aimless. Without a goal or an overall vision behind them, they become glorified storage units instead of a gallery of options. Knowing what you want your closet to be about—before filling it up—will ensure that only the right pieces make it in.
2. When you walk into your closet, what is missing? Where are the holes in your current wardrobe?

An easy way to visualize your closet is to ask yourself a few key questions (and be honest!) about what you need (not want). Is there something you find yourself repeatedly wishing you had on hand? Perhaps it's a classic black blazer or a nice pair of date night jeans? Many of us probably think we have "so many clothes," but when we focus on the practical essentials ahead of the wants, we may find we don't have nearly as many as we think.
3. When considering future engagements, what do you have lined up? (Think three months in advance.)

Sure, that crushed velvet bodysuit might be a personal favorite come Thanksgiving, but this holiday is still a ways away. So only thinking ahead to what you'll be wearing in the next three months will prevent you from getting distracted by pieces that don't serve a purpose right now. Similarly, forecasting fancy fashion events can better help you plan. And wouldn't you rather end up with a dress you love versus the one that just has to do for right now?
4. Cultivating personal style comes down to what you feel best wearing. What would you say you are most comfortable in, during the week and on the weekends?

You're going to love what you love yourself in, most. What do you frequently gravitate towards wearing and why? What fabrics do you prefer and which are the easiest for you to care for? When in doubt, take what Courtney calls the "seat test." How does an outfit feel when actually sitting in it?
5. What are your three favorite pieces in your closet right now?

If you're stumped as to what your overall style might be, use your favorite pieces as clues. Why do you love these? Are they flattering? Do they go with everything? Are they from a favorite designer? When considering a new closet addition, first gauge how well it measures up to these three items. If you don't absolutely love it, maybe hold off for something you do.
6. At the end of the day, what do you want your wardrobe to say about you?

Clothes are a means to an end, the end being yourself and all of the wonderful things you have to offer the world. Chances are, the more you know yourself, the easier time you'll have deciding what you like wearing and what best enables your beautiful personality to shine.
After all, what's the secret to pulling off just about any outfit? Confidence and a smile. So here's to your happier, healthier closet.
This post is sponsored by Trunk Club but the opinions within are those of The Everygirl editorial board.