Investing in our future is a key cornerstone of financial security. But where to begin? Thankfully, there's an incredible spread of websites, apps, and resources right at our fingertips to make us informed investors when we're ready to get in the game!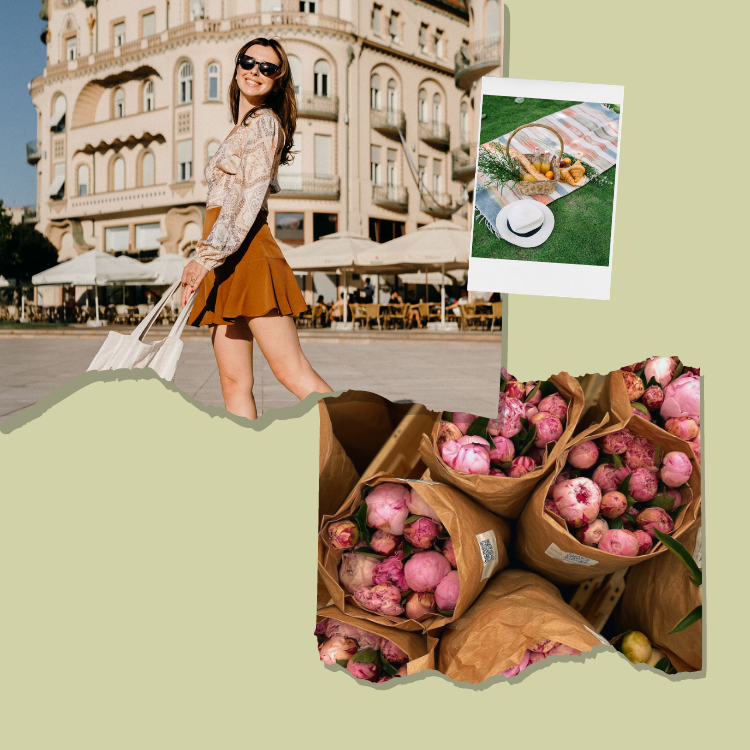 read this if you're in your saving era this summer
1. Wall Street Survivor
Source: High Heels High Yields
Articles and videos are the jumping off point for Wall Street Survivor which allows you to get quickly familiar with investing basics. The site earns its stripes  is in its stock market game feature where you can 'practice' what you've learned and try out some decision making. You use fake cash to buy real companies which allows you to see how your investment decisions would play out in real time under current market conditions. Starter guides like "How to Read Stocks" and articles on picking the right stock brokers make this is a great place for investors to start exploring.
2. Motif
Source: Tear Sheet
Often referred to as "impact investing" Motif has a unique angle that us millennials can appreciate. You are able to align your investment portfolio with values you believe in. These range from investments that support a sustainable planet, to those that promote fair labor practices around the world. Motif's platform is also different in that you are not investing in a mutual fund or exchange-traded fund; you actually buy and own the underlying assets. That level of transparency can be a great way to feel truly connected to your investment decisions!
3. Acorns
Source: Highya
Acorns is an easy way to easily invest your "spare change." The system works by linking debit or credit cards to the app which rounds up every time you make a purchase and deposits it into your investment account.  It's an easy way to feel like you're making progress through small, daily decisions. Be careful about fees, however.  Small dollar investing means that fees can add up quickly if you're not putting enough in. (In any investment, even if your fund is performing well, fees can quickly chip away at your gains over time!)
Whatever your risk tolerance, there's an option for you; from conservative pools that focus on government bonds to aggressive funds that do more small company stocks  Even cooler? It was founded by a Nobel Prize winning economist so you're getting some great brains behind this app!
4. Bloomberg
Source: Business Insider
Us nerds the world around love Bloomberg but don't let this financial heavyweight intimidate you. Bloomberg is extremely user friendly! The app allows you to customize a feed and create a personal watch list for stocks, mutual funds, or currencies you care about. You aren't going to be using this app to actually trade stocks or conduct your investment activities but the wealth of information you can organize here is impressive.
5. Betterment
Source: A Broke Investor
You've no doubt heard of this popular online platform, Betterment.   Its appeal lies in using Nobel-prize winning research to create algorithms that help you put together a broadly diversified portfolio. It works like many other "robo advisor" funds by asking you to input information such as your age, income level. and details about your retirement planning to generate a plan tailored to your risk appetite based on your life stage and other financial factors. Starting out with the digital platform is likely the accessible option for most of us; plans start with minimal fees annually and more sophisticated investors can opt in to additional guidance with higher balances and higher fees. Betterment also has a great option of syncing outside bank accounts and other investments so that you can get a total picture of your financial goals.
6. Ellevest
Source: Business Insider Malaysia
Ellevest founder and CEO Sallie Krawcheck realized the investment industry had been crafted "by men, and for men", and sought to change the game by founding a platform truly geared toward women's investment needs. The company contends that gender-neutral investing has historically failed women because it hasn't taken into account the gender wage gap as well as how our salaries tend to peak earlier in our career than men.
This fresh take on investing means that you'll get a tailored investment plan that not only takes into account your personal goals (think starting a business or saving for kids), but also one that accounts for gender-specific details like our longer average life span. Ellevest charges .50% of your total assets under management, meaning that if you're investing $10,000 with them, you'll pay $50 per year. There's no minimum balance to get started so you're getting the benefit of them customizing an investment portfolio for you right from the start.
Remember investments are not like bank deposits. Even with a smart, diversified strategy your money can lose value, up to and including your principle investment so be sure you're educating yourself and drawing advice from professionals whenever you feel out of your element!
Which apps do you use to get investment news or make trades? Where do you get your guidance on diversifying your personal investment strategy?